New Eternals art has hit the net offering a look at the cast for Marvel's next cosmic movie.
The art features a look at the costumes as well as a look at the cosmic-powered Kingo, played by Kumail Nanjiani.
According to the translation from the magazine, the Eternals are described as a species of immortal aliens from a distant planet who arrived on earth thousands of years ago. These Super-Heroes have protected humanity since the dawn of time.
"The Eternals possess incredible strength and the power to fly. Some of them even have other additional abilities," states the description.
The mag also says the villains of the movie, the Deviants, are a race of predatory aliens that push the Eternals to universe their powers.
"By working as a team, they can save the world!" offers the description.
Eternals art: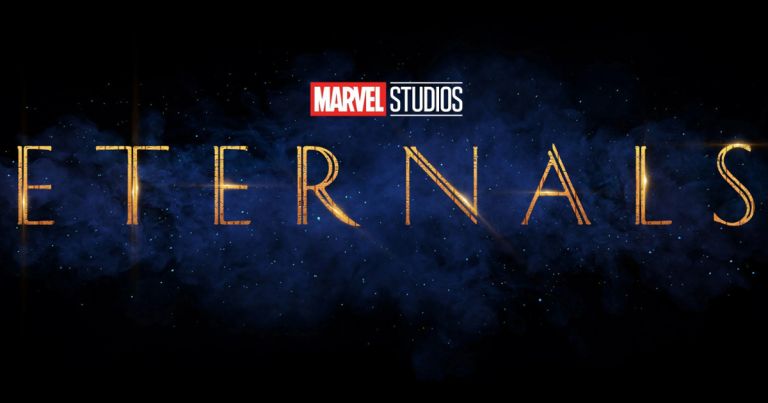 Eternals gets released November 5, 2021
Eternals gets released Nov. 5, 2021 directed by Chloe Zhao and stars Richard Madden as the all-powerful Ikaris, Gemma Chan as humankind-loving Sersi, Kumail Nanjiani as the cosmic-powered Kingo, Lauren Ridloff as the super-fast Makkari, Brian Tyree Henry as the intelligent inventor Phastos, Salma Hayek as the wise and spiritual leader Ajak, Lia McHugh as the eternally young, old-soul Sprite, Don Lee as the powerful Gilgamesh, Barry Keoghan as the aloof longer Druig, and Angelina Jolie as the fierce warrior Thena, with Kit Harrington cast as Dane Whitman.
Synopsis: Marvel Studios' Eternals features an exciting new team of Super Heroes in the Marvel Cinematic Universe, ancient aliens who have been living on Earth in secret for thousands of years. Following the events of Avengers: Endgame, an unexpected tragedy forces them out of the shadows to reunite against mankind's most ancient enemy, The Deviants.