Snapping up collector's dreams, Iron Studios and East Continental Gems unveiled their epic $65k Thanos statue featuring authentic gems making up the Infinity Gauntlet of the Great Titan at Comic-Con.
While walking the floor at Comic-Con on Thursday, I happen to come across the following Thanos statue, which I immediately took an interest do as it looks phenomenal and I'm a huge fan of Jim Starlin's Infinity Gauntlet (hence the "cosmic" in Cosmic Book News).
Now while Comic-Con features thousands of collectibles, this Thanos statue from Iron Studios and East Continental Gems happens to stand out as there are only five in existence.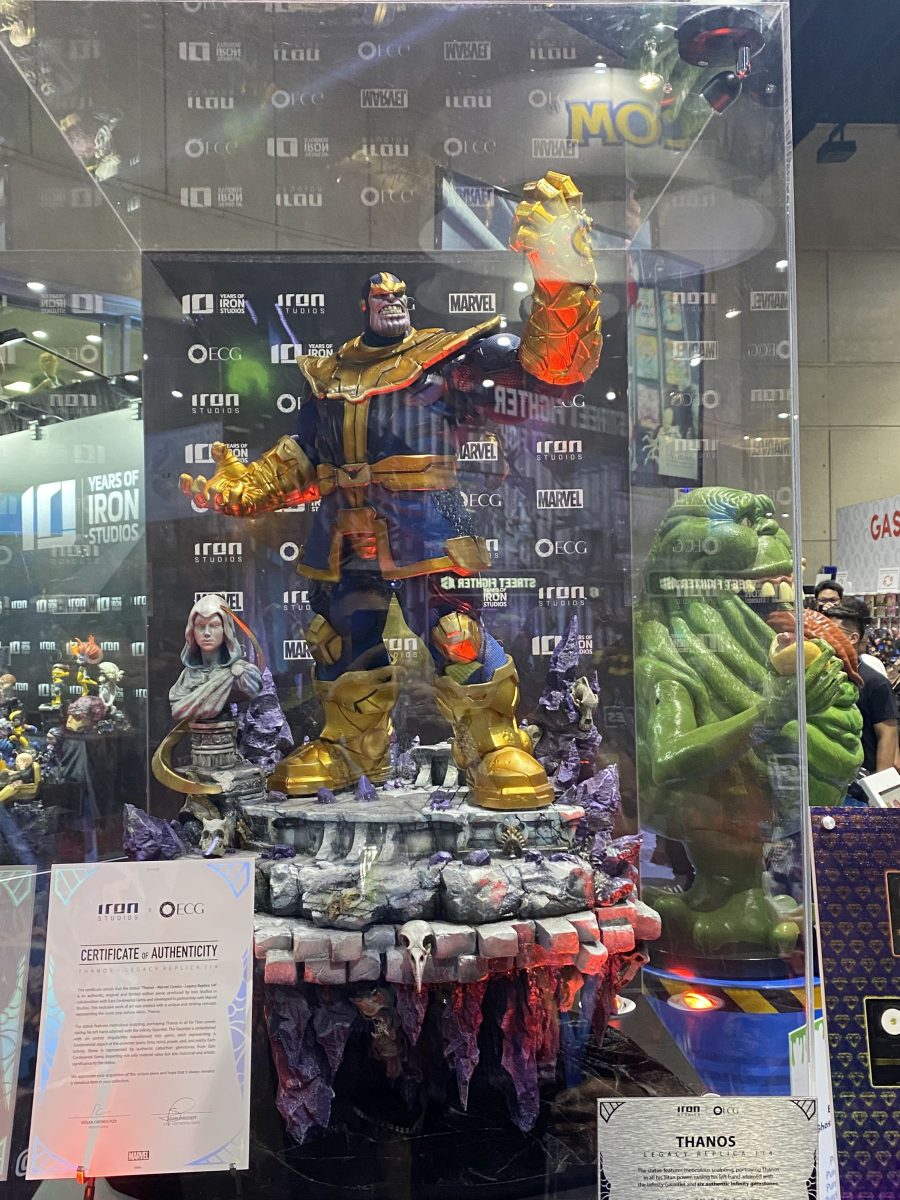 East Continental Gems Thanos statue: Only 5 in existence featuring authentic gems
I spoke to Adam Mirzoeff of East Continental Gems who was just as excited to talk about the Thanos statue as I was honored to be in its presence.
Mirzoeff, who is part of a father and son team that runs East Continental Gems that holds the exclusive rights to use gems for Marvel collectibles, told me the statue uses authentic gems and costs $65k a piece. I asked if they had sold any, as it was only the first few hours Comic-Con had been open, and sure enough, Mirzoeff actually said they had already sold one of the five Thanos statues in existence.
I remarked how authentic the Thanos statue looked as I was so impressed, and Mirzoeff said they paid special attention to detail. The eyes of Death actually are made of diamonds, and Mirzoeff said they could have gone a different route where Death's eyes used larger diamonds giving it a more extravagant look, but Mirzoeff said they wanted to pay attention as much as they could to the realism of the character from the comics, so instead of going with bigger diamonds for the eyes, they chose to go with the much better realistic approach and use diamonds that actually match the size of Death's eyes at scale.
While on the subject of the Thanos Infinity Gauntlet statue, Adam Mirzoeff also filled me in on their Eye of Agamotto which features a magnificent 19-carat emerald, with only one Eye of Agamotto in existence costing over a million dollars. Mirzoeff told me he recently brought the Eye of Agamotto to the ESPN ESPY Awards where he showed it off to various celebrities, including Mike Tyseron, which you can see below.
Fans can also purchase their favorite Infinity Stone as Mirzoeff let me actually hold the Soul Stone which is made up of a Madeira Citrine gem that costs thousands of dollars. The Time Stone is made from a 23-carat Colombian emerald, the Power Stone from a 35+ carat natural amethyst, the Space Stone from a 30+ carat Sapphire, the Reality Stone from a 15+ carat natural ruby, and the Mind Stone from a 25-carat yellow diamond.
The Infinity Stones are limited in number and range from $1,500 to $20,000 USD and come numbered with custom packaging as well as a durable carrying case.
Check out the images and video below and you can head on over to infinity.eastcontinentalgems.com for further info about their Infinity Gem Collection.
East Continental Gems Thanos statue and Infinity Stones: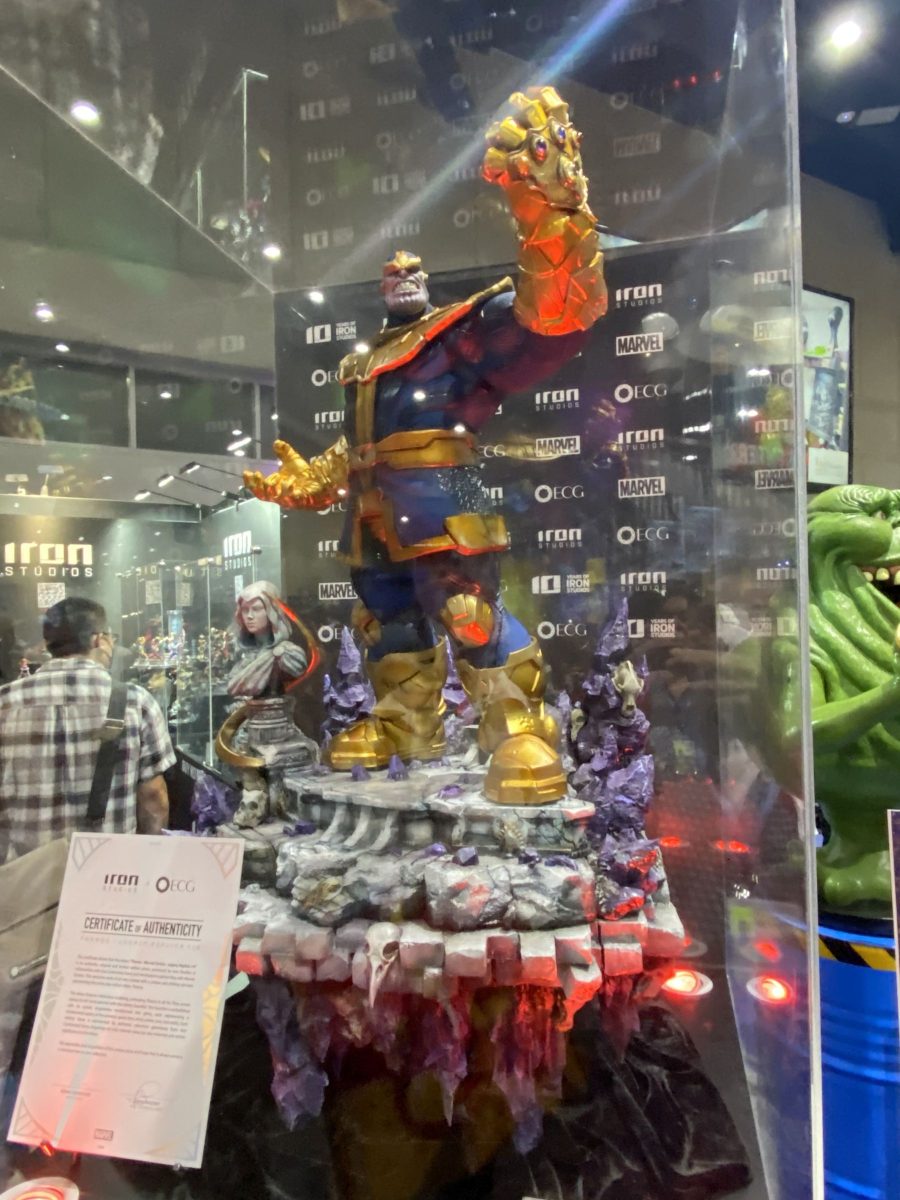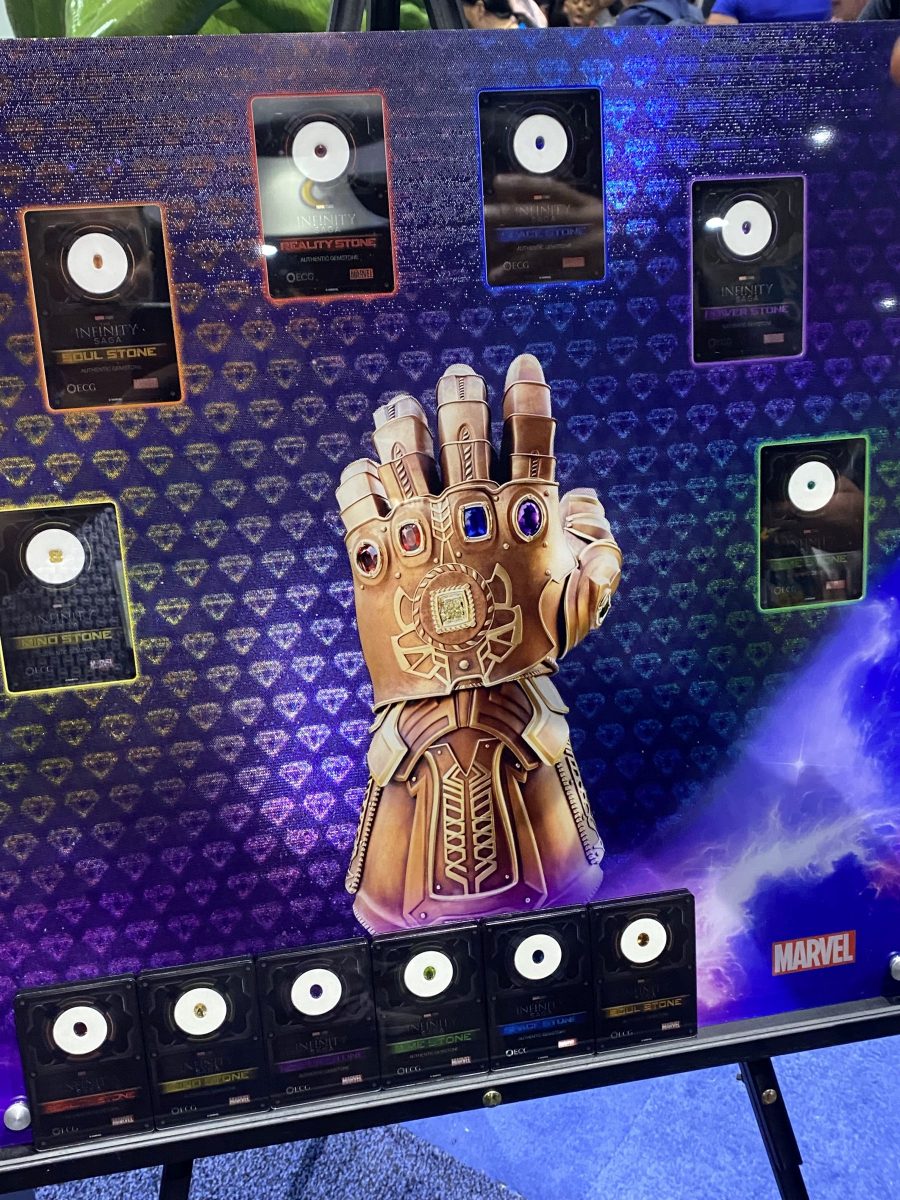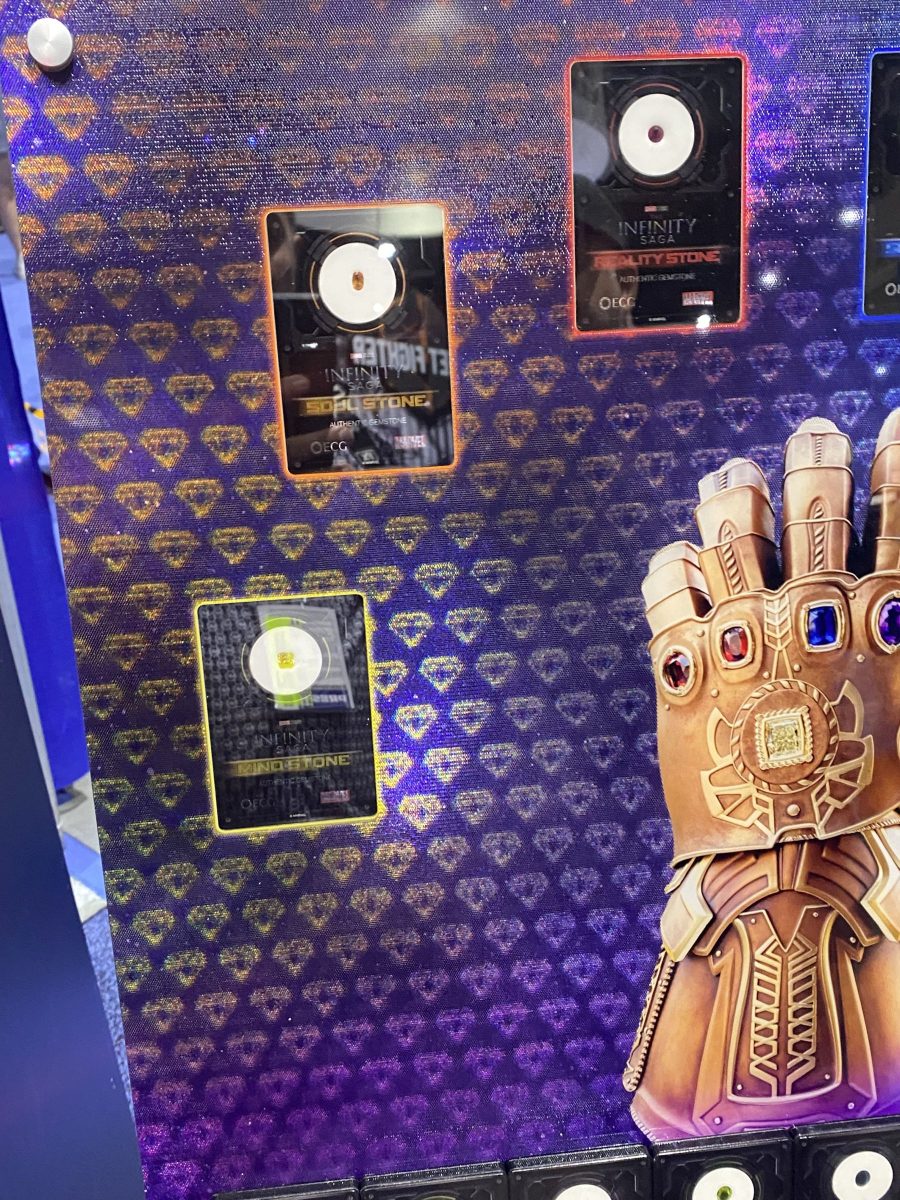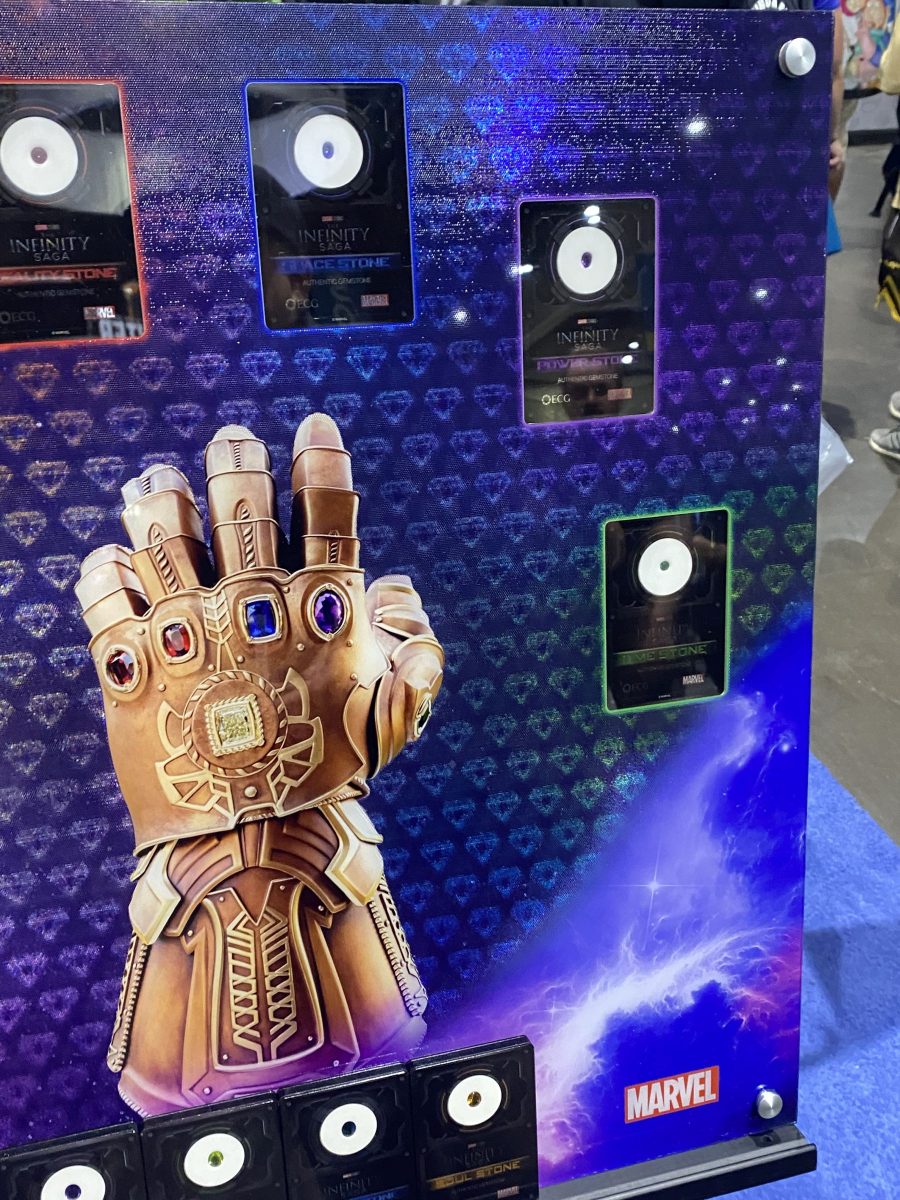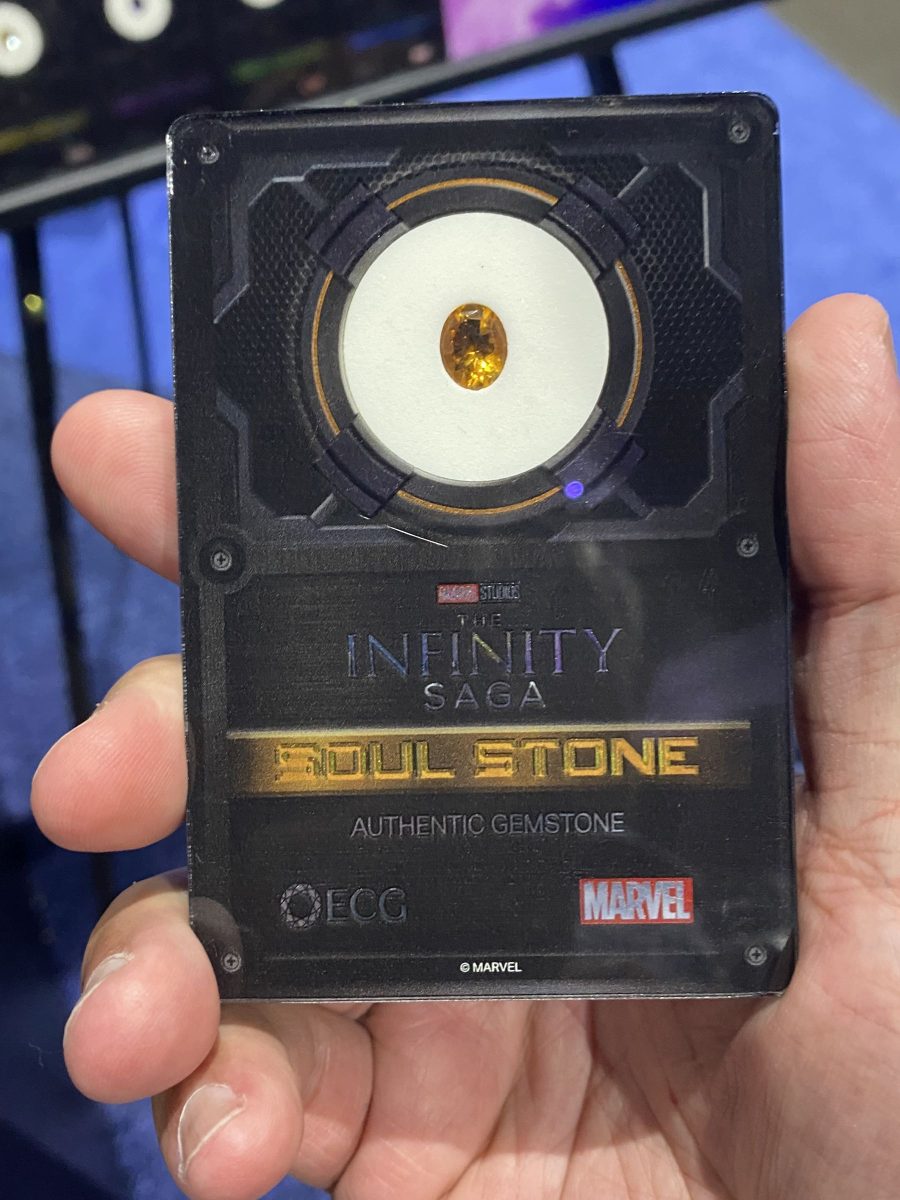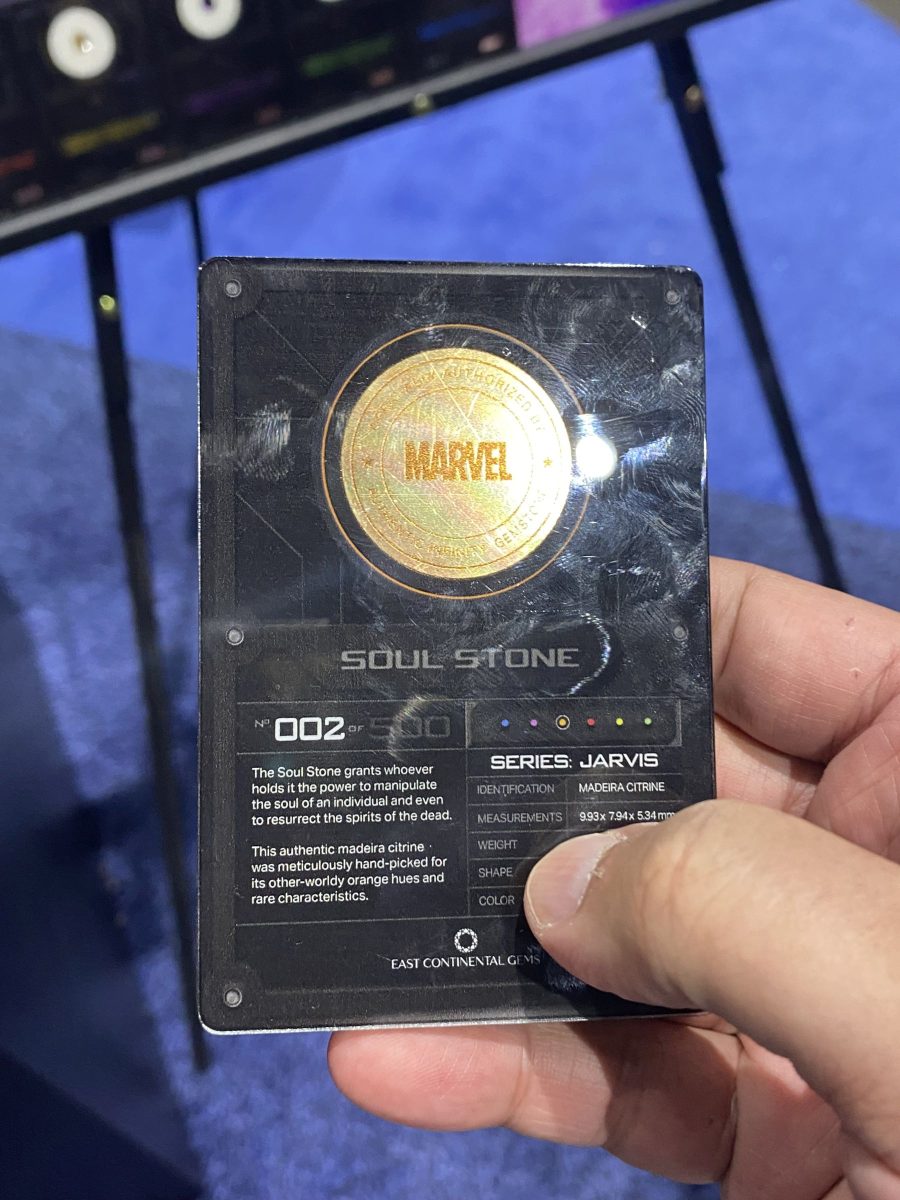 East Continental Gems Eye of Agamotto: