Since it appears as if the Flashpoint story from the comics is scrapped for the upcoming The Flash movie, that would mean Jeffrey Dean Morgan appearing as Batman is out of the question, but what about Lobo?
The actor recently appeared at the Walker Stalker Con where he said he only wants to play DC's Main Man!
"The only one I want to play is DC and Lobo. He's badass," Jeffrey Dean Morgan said. "Marvel, I don't know, everyone that's in it is pretty good. I feel like all the greatest characters, they're working."
Dwayne Johnson, who happens to be playing Black Adam for the DCEU, caught wind of the possibility and tweeted out an enthusiastic, "Hell yes."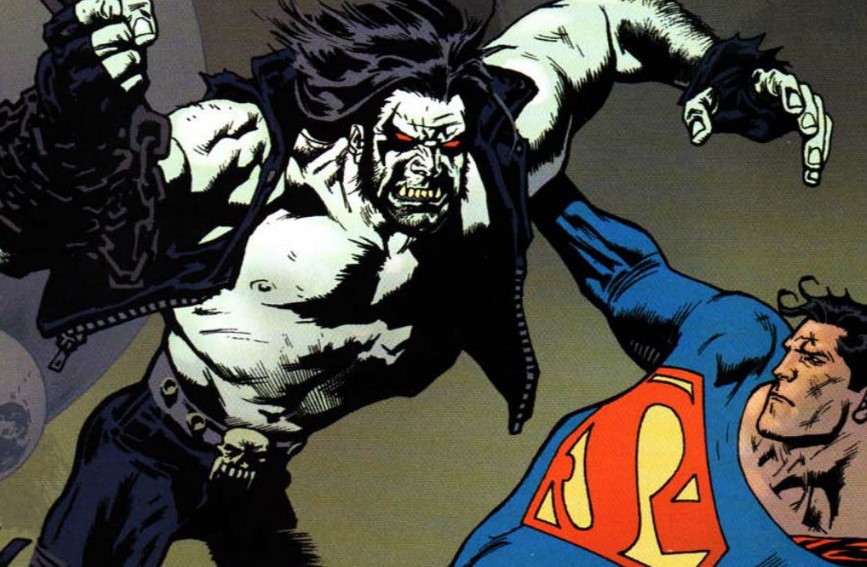 LOBO
Jeffrey Dean Morgan first appeared in the DCEU as Thomas Wayne, the father to the young Bruce Wayne, alongside fellow The Walking Dead star Lauren Cohan as his wife, Martha Wayne, in Batman vs. Superman.
At one time it was thought WB was developing a Flashpoint movie, which sees Thomas Wayne in the comics become Batman in an alternate universe, with Martha Wayne as the Joker, which could have meant the actors could have played the respective characters.
However, now it's reported The Flash is going Flashpoint-light and making the movie similar in tone to a fun Back to the Future flick.
Regarding Lobo, the bad ass alien bounty hunter is actually set to be featured as the villain in SYFY and David S. Goyer's Krypton Season 2. The character has yet to be cast, so who knows? Maybe Jeffrey Dean Morgan can nab the part?
An update was also recently learned about the Dwayne Johnson Black Adam movie in that it is still happening and that the script is still being tweaked.