In something straight out of the WWE, it appears as if Dwayne Johnson is responding to all the DC news, as the actor again doubles down and lays the smackdown in regards to the success of Black Adam.
Regarding the DC news, THR reported Wonder Woman 3 is dead in the water, and their report makes it sound as if James Gunn is going to reboot the DCEU and get rid of Zack Snyder's Justice League actors which includes Gal Gadot, Henry Cavill, Ben Affleck, and Jason Momoa.
THR also mentioned that a Black Adam sequel is unlikely and said insiders filled them in the movie is lucky to break even. Their report further says even if Black Adam makes a small amount of profit that prospects for the sequel are dim.
Well, Johnson has apparently taken notice and again takes to Twitter to land the People's Elbow by tweeting the article by Deadline that offers Black Adam will make a profit, and Johnson also responded to a fan that "it's all noise."
"That's it brotha, you already know. It's all noise," tweeted Johnson in response to a fan mentioning it's "only the beginning, despite all of the noise & negativity I can't wait to see what's next."
Earlier saw Johnson tweet the article and offer it's about building a brand as Black Adam is something new and compared things to Marvel first launching Captain America.
"Waited to confirm with financiers before I shared this excellent Black Adam news – our film will PROFIT between $52M-$72M. Fact. At almost $400M worldwide we are building our new franchise step by step (first Captain America did $370M) for the DC future," tweeted Johnson.
Update: James Gunn has responded to the DC news and rumors.
Update #2: Dwayne Johnson announces his exit as Black Adam.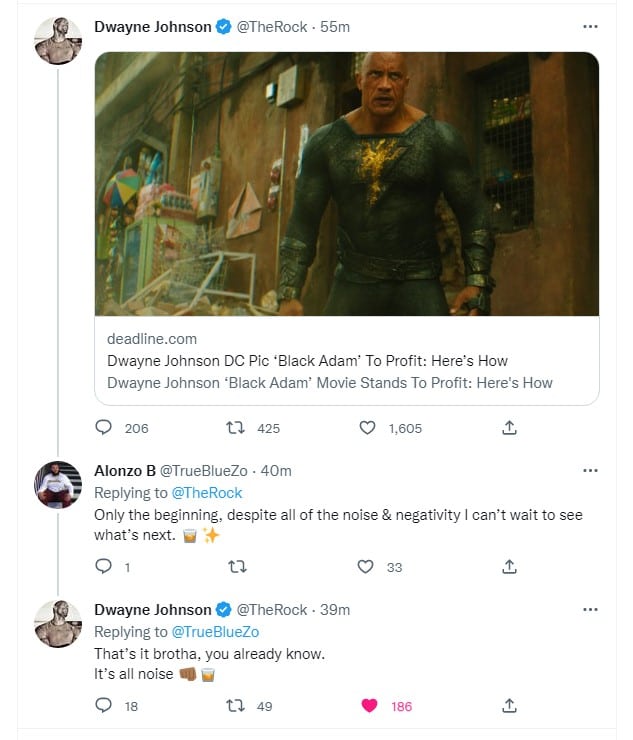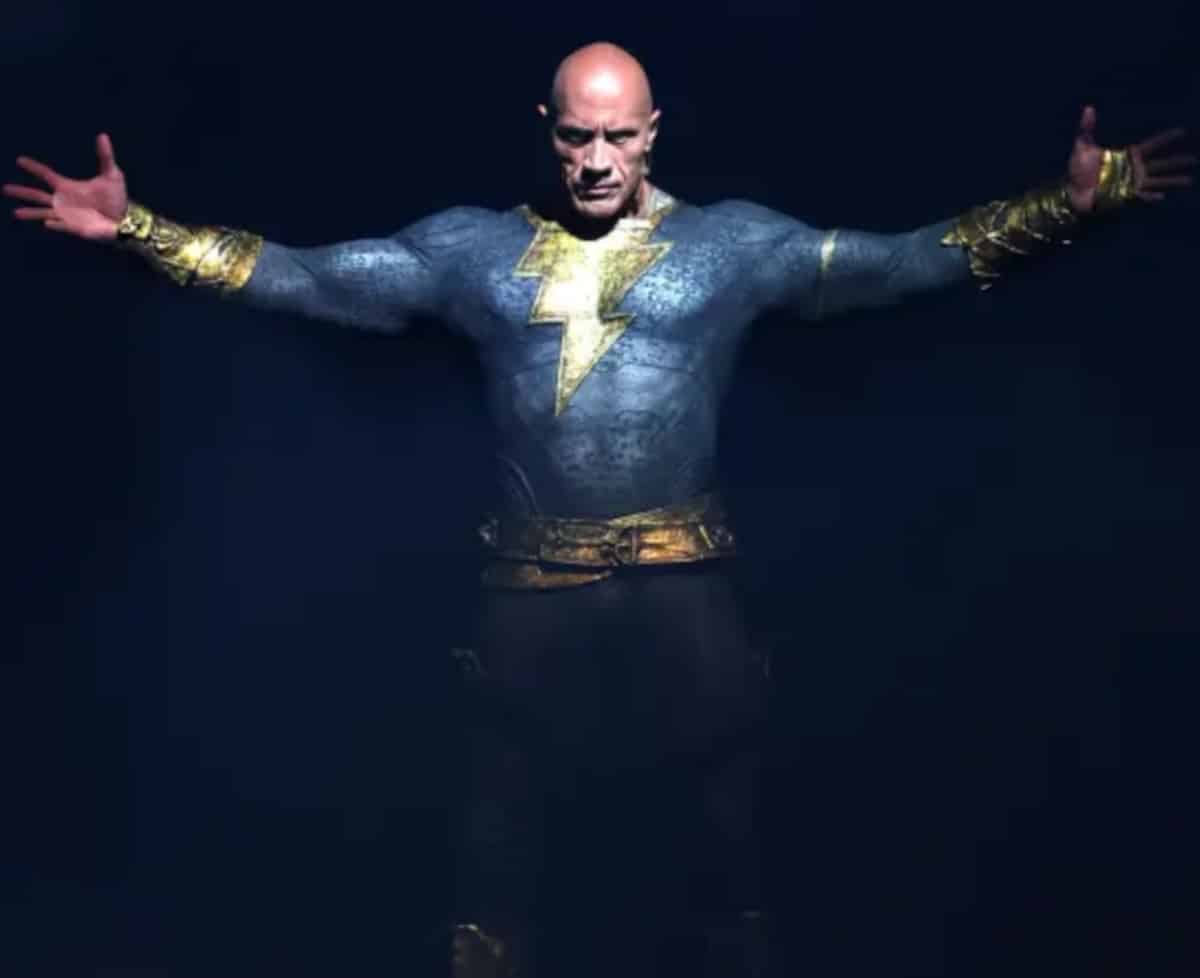 Does Dwayne Johnson get along with James Gunn?
The report by THR also offers that Dwayne Johnson may be butting heads with James Gunn over the direction of the DCU as it's claimed that along with Johnson wanting to "carve out his own piece of the DC pie" that insiders are offering Johnson "playing up" the return of Henry Cavill as Superman and Johnson's "own involvement with DC may not be endearing him to the new management."
Of course, that new management is James Gunn and Peter Safran, the new co-heads of DC Studios. Previously it has been rumored Gunn and Johnson have different ideas for the direction of the DCU.
THR's report also says Henry Cavill could be done as Superman and that Man of Steel 2 isn't going to happen.
Johnson's wife and business partner, Dany Garcia, happens to manage Henry Cavill, and Garcia is the co-founder and the co-owner of Johnson's Seven Bucks production company, so we see how everything adds up and is leading to a big potential figurative beat down.