The spin is in as is learned Dwayne Johnson was responsible for cutting ties to the Shazam movies by not allowing Black Adam, and also not allowing the Justice Society to appear in Fury of the Gods, where The Rock is being blamed for their failures and "crippling" the movies.
Just as I told you from my Comic-Con insiders, Dwayne Johnson was indeed attempting to take over DC films along with his production team prior to Shazam producer Peter Safran, and James Gunn, taking over DC.
Johnson wanted to bring back Henry Cavill as Superman in Man of Steel 2 prior to the pair battling it out down the line, but that was all nixed when Jame Gunn and Peter Safran were announced as taking over DC, with the big announcement made the same week Black Adam was released in theaters (oh, what a coincidence).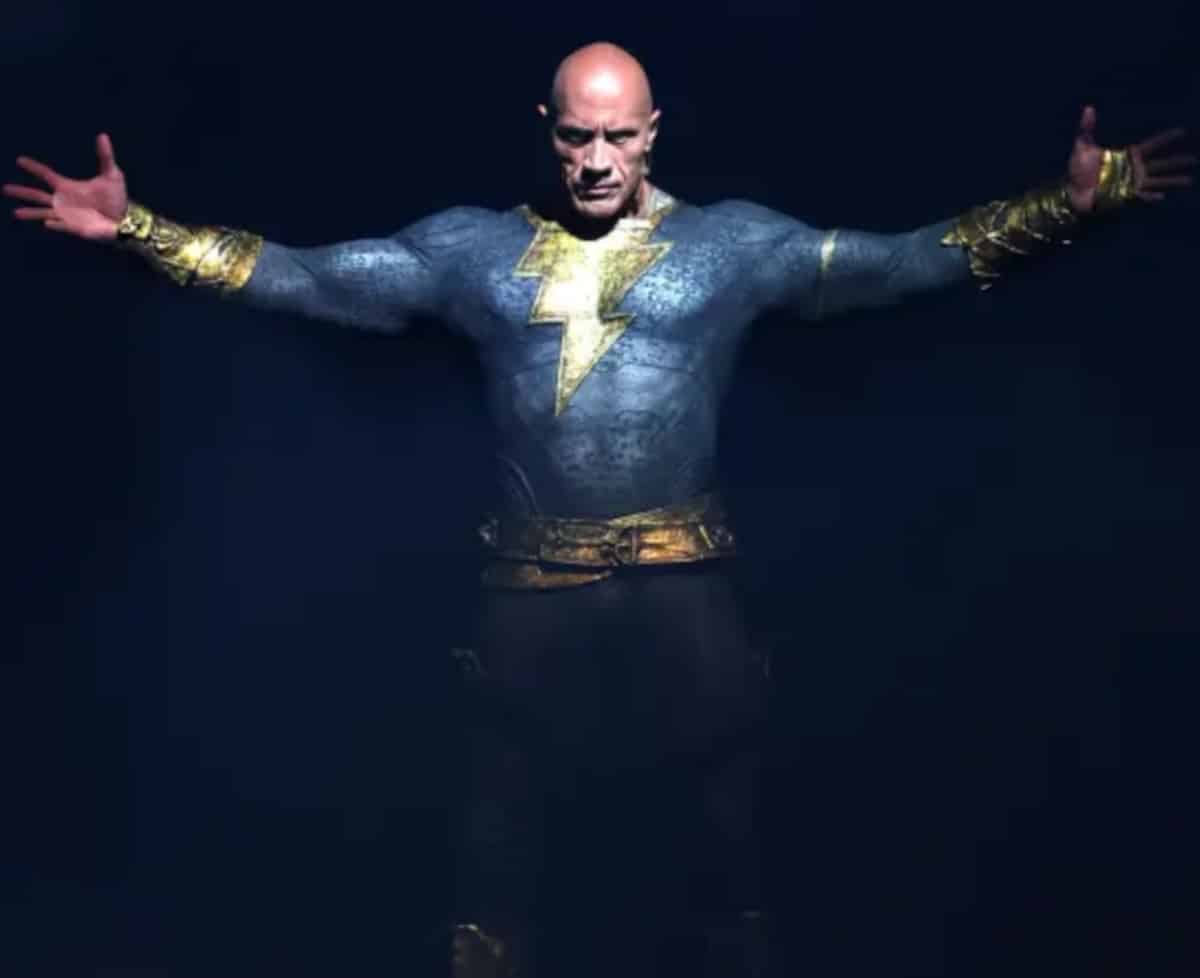 Hit piece against Dwayne Johnson
The Wrap (article is behind a paywall) backs up my claims about Johnson taking over DC and goes so far as to blame Dwayne Johnson for hurting the DC brand, Black Adam, and for Shazam: Fury of the Gods tanking at the box office.
Honestly, I found the article hilarious as the article comes off as a hit piece against Dwayne Johnson in favor of Shazam producer Peter Safran who now co-heads the DCU with James Gunn (who also has been getting heat for that Fury of the Gods post-credit scene which recent articles now cool off – more on that below).
Well, just who is responsible for the lowest-grossing DC movie of all time, even worse than Johnson's Black Adam? It's Peter Safran who is now in charge of DC — so of course it's not Safran's fault, it's Dwayne Johnson's, right? (eye roll). Did Johnson produce, write and direct the Shazam movies? Nope.
Update: Zachary Levi confirms Dwayne Johnson issues.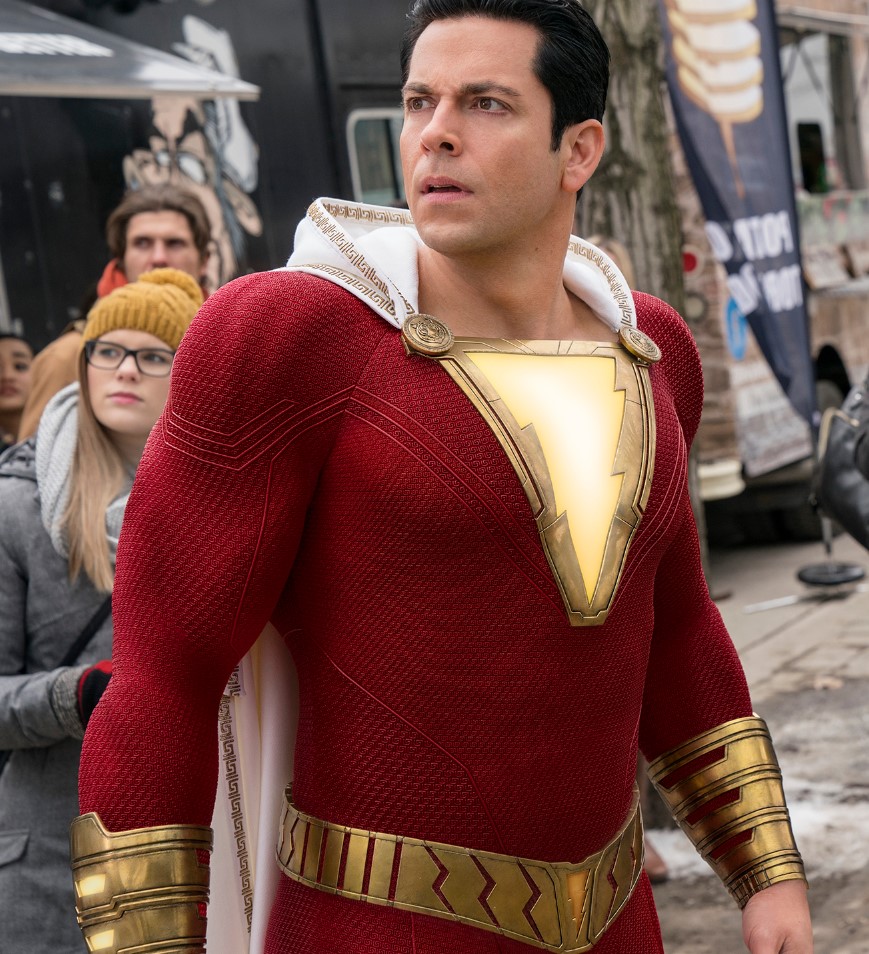 Wait? Shazam! is a success but not Black Adam?
Also, just as I told you, the trades are now spinning things that the first Shazam! is a success (it wasn't), which The Wrap also spins, as in the Shazam: Fury of the Gods box office report by Deadline, the site says the reason the sequel was made (that nobody asked for) is that the first film made around $70 million in profit. So from that, that sounds like a big success and is the reason Fury of the Gods got made.
However, and again just as I previously pointed out, recall how Dwayne Johnson said Black Adam made around $52-72 million in profit (minus China which the first Shazam! had the benefit of at over $43 million and has since massively tanked in China with the sequel release at an 86% loss) but was blasted for it and the movie has been reported as a failure?
Well, The Wrap's article also spins things and points out Johnson's tweet about Black Adam making $72 million in profit yet describes Dwayne Johnson's approach to Black Adam as the "coverup was worse than the crime" — so how can one film be a success at a profit of $70 million and the other is a failure? Oh, right. It depends on who is in charge.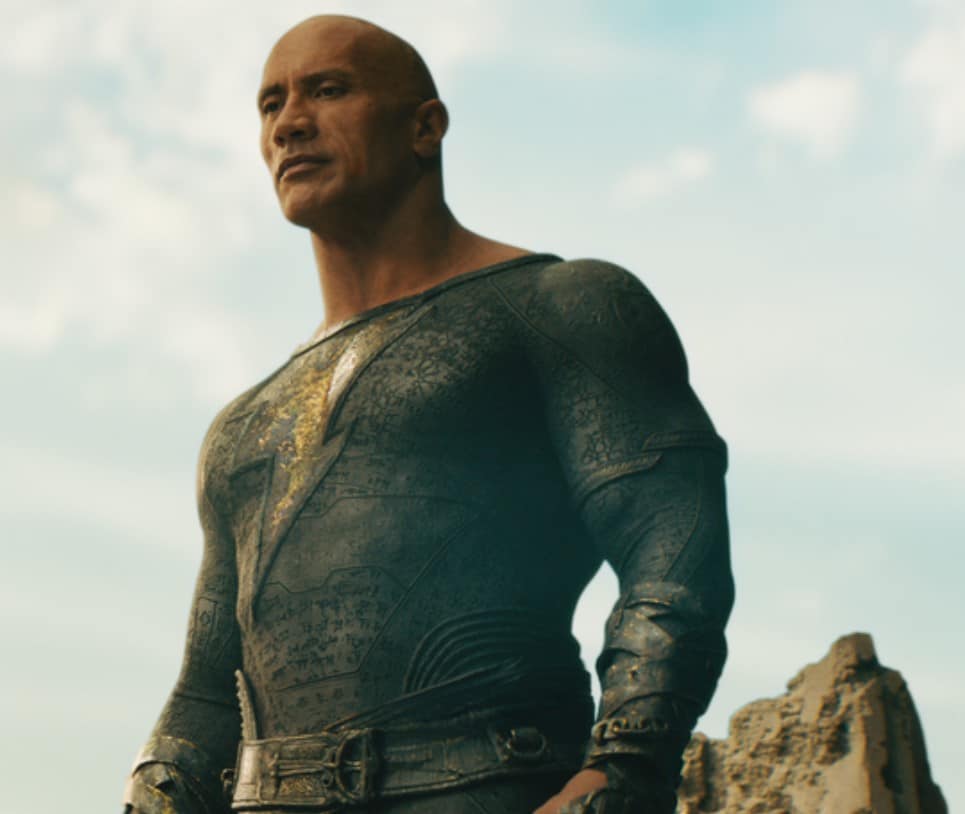 Dwayne Johnson underminds Shazam?
Anyway, The Wrap says Dwayne Johnson "did plenty of work to undermine" Shazam by promoting Black Adam vs. Superman instead of Black Adam versus Zachary Levi's Shazam (yet the article admits Zachary Levi's Shazam is goofy).
The site says Dwayne Johnson "vetoed" a planned post-credit scene in Black Adam which would have seen Shazam recruited by Aldis Hodge's Hawkman and other members of the Justice Society (note: Johnson and his team produced Black Adam so they had a lot of power about their movie at the time).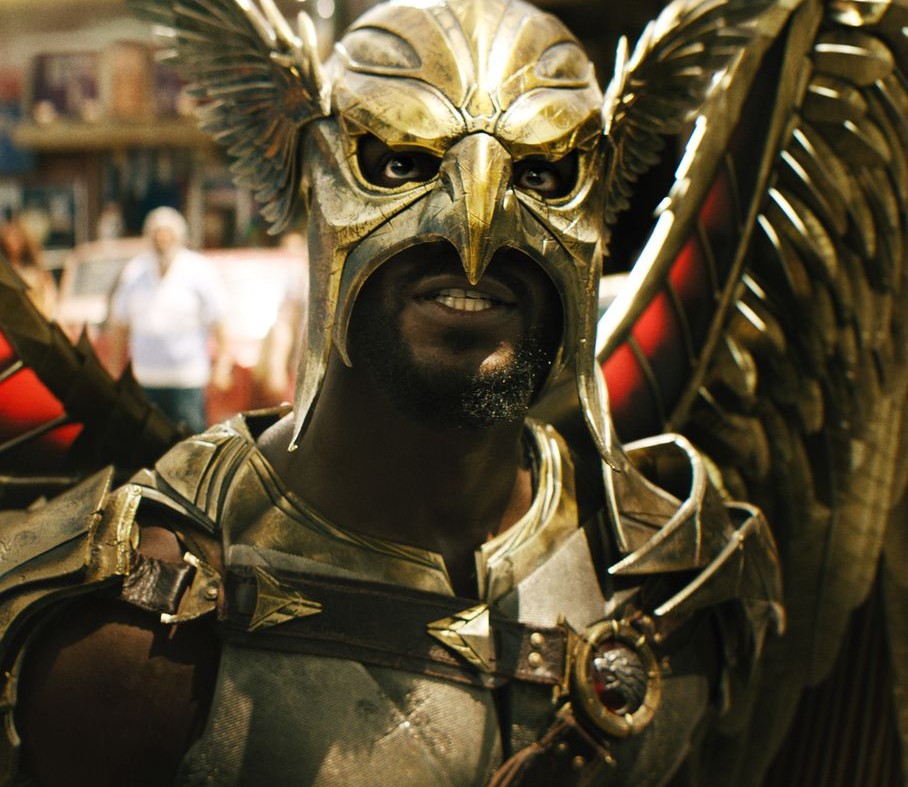 Shazam: Fury of the Gods post-credit scene details
The Black Adam scene with Zachary Levi and the JSA was then going to make its way into the Shazam: Fury of the Gods post-credit scene as director David. F. Sandberg confirmed the same scene was cut for Fury of the Gods while talking to Collider.
Sandberg explains they had the set created just for that one JSA scene and then when things fell through – meaning Johnson put the kibosh on using his Justice Society actors – producer Peter Safran made a call and got Jennifer Holland (Gunn's wife) and Steve Agee to do the Fury of the Gods post-credit scene that essentially did the same thing minus the Black Adam JSA actors.
Safran also produced Peacemaker, so that is how Sandberg explains how they got Holland and Agee to do the Fury of the Gods post-credit scene.
So to take from that, Dwayne Johnson is also the reason why Gunn's wife got hired to do the post-credit scene, as Gunn has been feeling the heat from fans for only hiring himself so far on his Superman movie, and that Jennifer Holland has appeared in all the recent DC stuff, yet Gunn has denied he was involved with the casting of his wife in any projects outside Peacemaker (okay, so his buddy did it).
Worth a mention is that this is all said to have taken place prior to James Gunn and Peter Safran being named the co-heads of the DCU, but it is known all the while this was going on that James Gunn was advising Warner Bros. Discovery David Zaslav, so take from that what you will.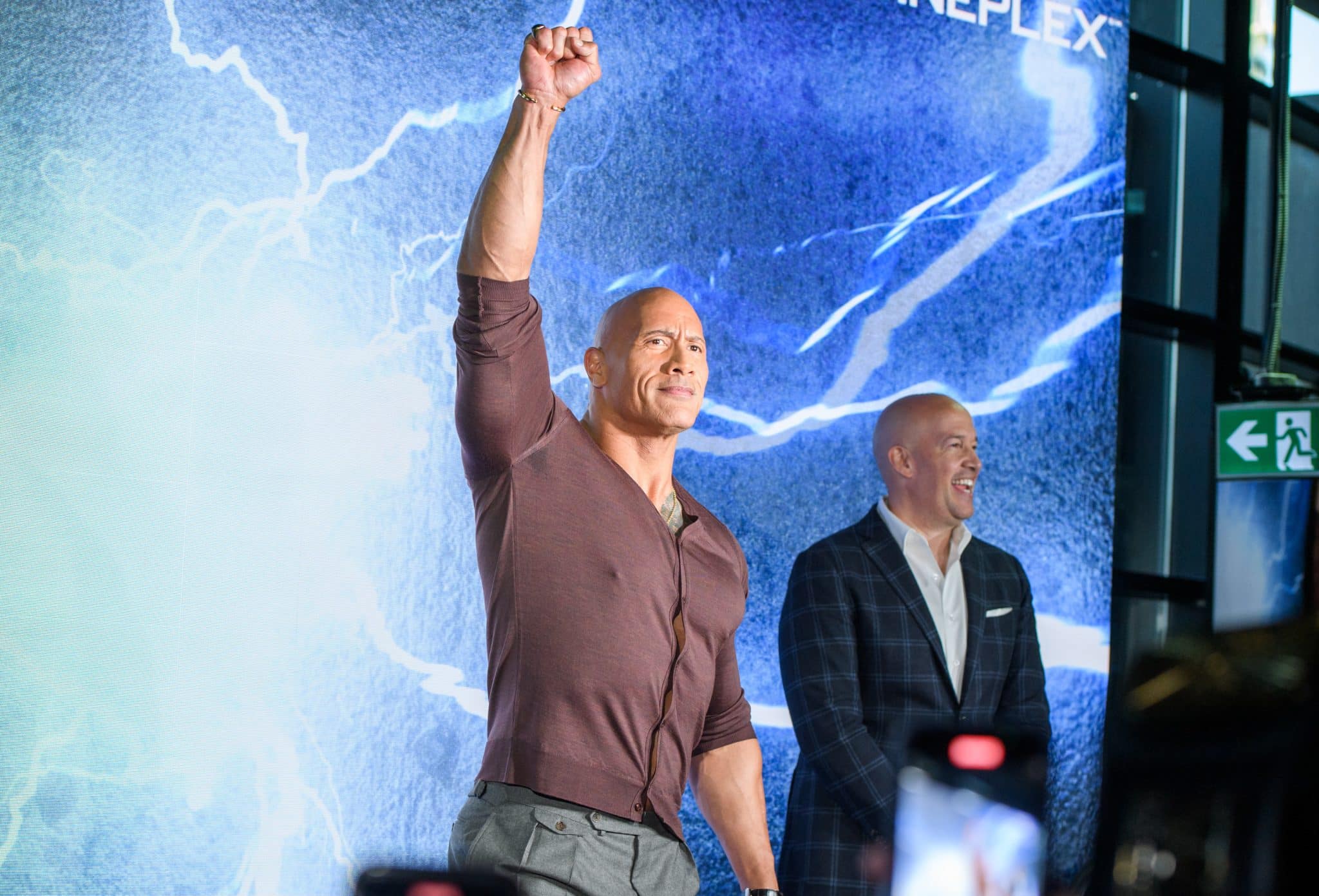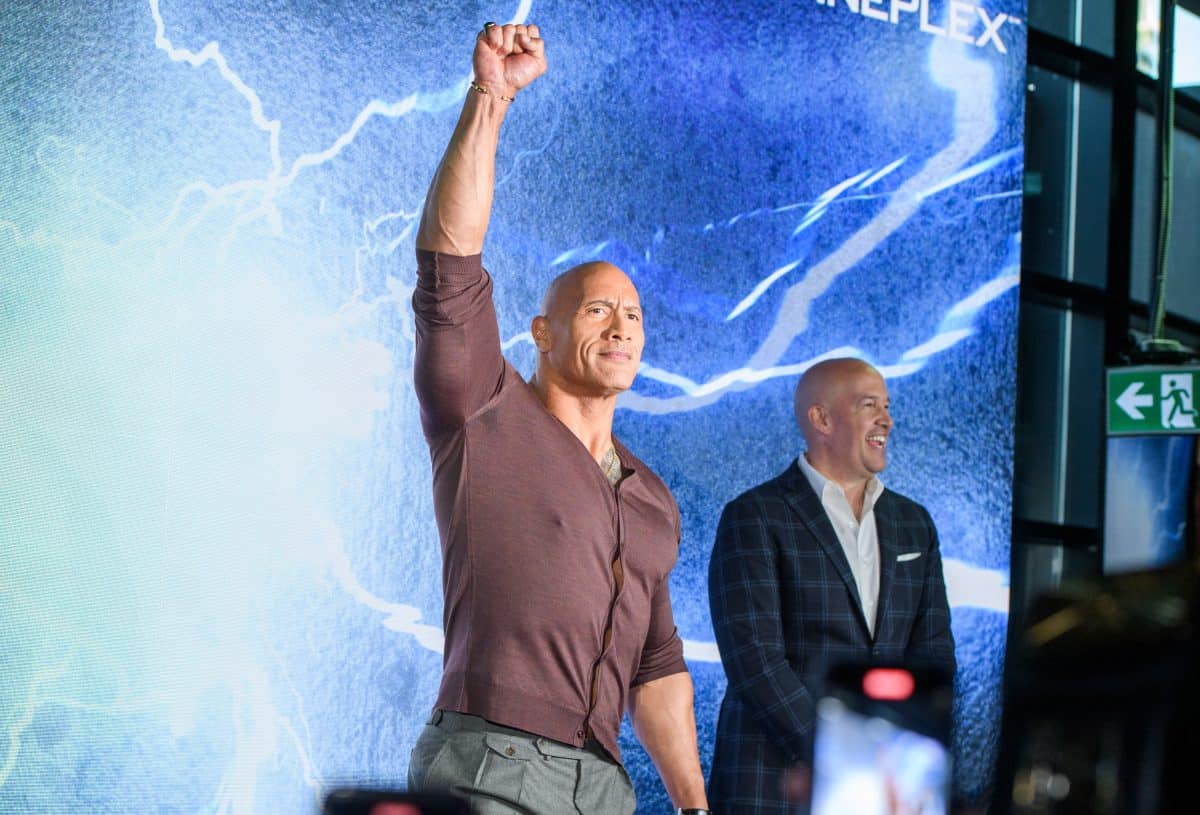 It's all Dwayne Johnson's fault
The Wrap article also attacks Dwayne Johnson through the use of "a high-ranking Hollywood executive" and through use of "insiders" who say things like:
"Dwayne tries to sell himself as bigger than the movie"
"He's one of the few people who always thinks he's the most important person in any situation or room"
"Instead of making a movie, he wants to extend his brand and make a brand centered on himself"
"'By alienating the established property that his character was born out of, and refusing to integrate with other established characters, [Johnson] systematically crippled two franchises, and has harmed DC in the process,' another Hollywood insider told TheWrap."
Why not blame Shazam?
We could actually spin things in the other direction as since it is known Dwayne Johnson has been working on Black Adam for 15 years, why did Peter Safran greenlight and create a Shazam! movie that is so comedic and so goofy?
You could actually argue it's Shazam! that hurt Black Adam and is in part resposible why Black Adam failed at the box office as Shazam! was released first that nobody went to see. Zachary Levi on screen vs Dwayne Johnson? Seriously? Now Fury of the Gods has massively failed, and Dwayne Johnson is to blame? Keep spinning the black circle, boys.