Demand is so high for Dwayne Johnson's Black Adam that Warner Bros. Discovery released the flick digitally only a month after getting released in theaters.
China might have something to do with it as while the film is banned in the Middle Kingdom, I'm hearing the Chinese are watching pirated copies in droves as they are huge fans of Dwayne Johnson.
Checking the Torrent sites reveals that for the week of 11/21/22, Black Adam is the top torrented movie, again even though it came out a month ago.
The data shows that the film actually jumped from #9 last week to #1 starting yesterday, so we see that Warner Bros. Discovery was smart to release Black Adam digitally today.
While Dwayne Johnson does have a huge following in China, which probably would have saved its box office, reportedly, problems surrounding Pierce Brosnan's support of the Dalia Lama led to the Chinese government banning the movie.
Recall Matt Reeves and Robert Pattinson's The Batman got a Chinese release, so it was certainly hoped that Black Adam was going to get released there as well.
As I previously reported, Johnson's Hobbs & Shaw made a whopping $201 million in China; Jumanji: The Next Level over $41 million; Skyscraper just under $100 million; Rampage over $156 million, and Jumanji: Welcome to the Jungle $78 million.
Black Adam has been performing similarly to Hobbs & Shaw domestically, but Hobbs & Shaw brought in a massive $586.775 million internationally, so again, China would have been the difference maker.
The good news for a sequel is that Pierce Brosnan's Doctor Fate bit the dust, so more than likely Brosnan won't appear in a sequel and Black Adam 2 can get its China release.
The producers have already said they can get the sequel ready to go ASAP.
The Black Adam box office is at $366.9 million.
You can watch the first ten minutes of the movie on YouTube.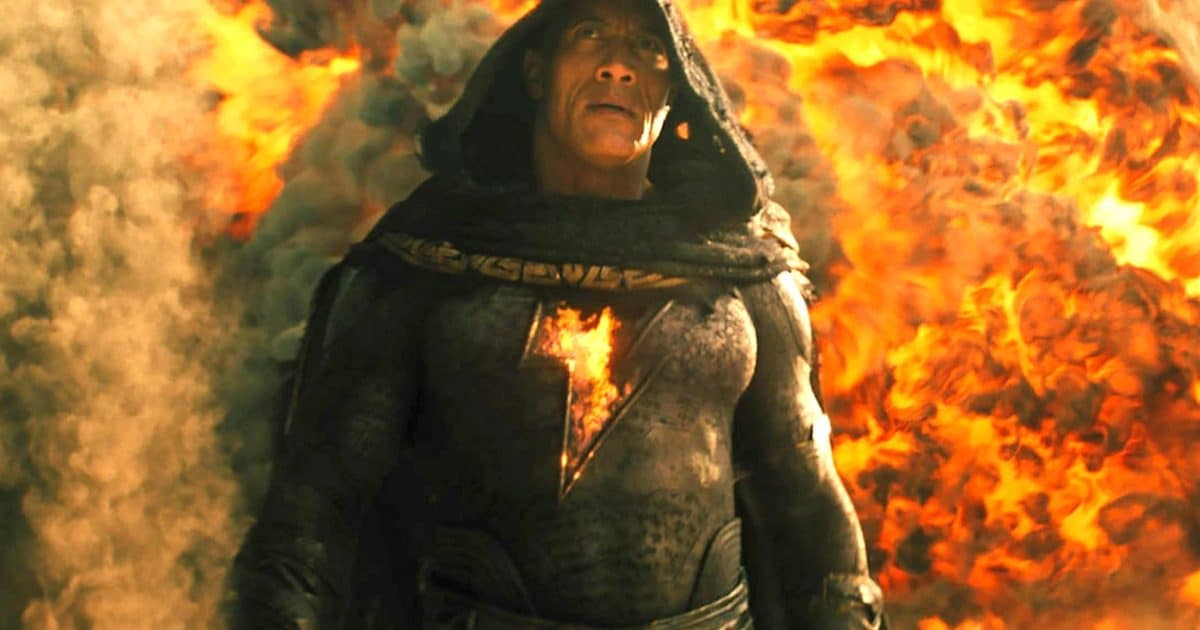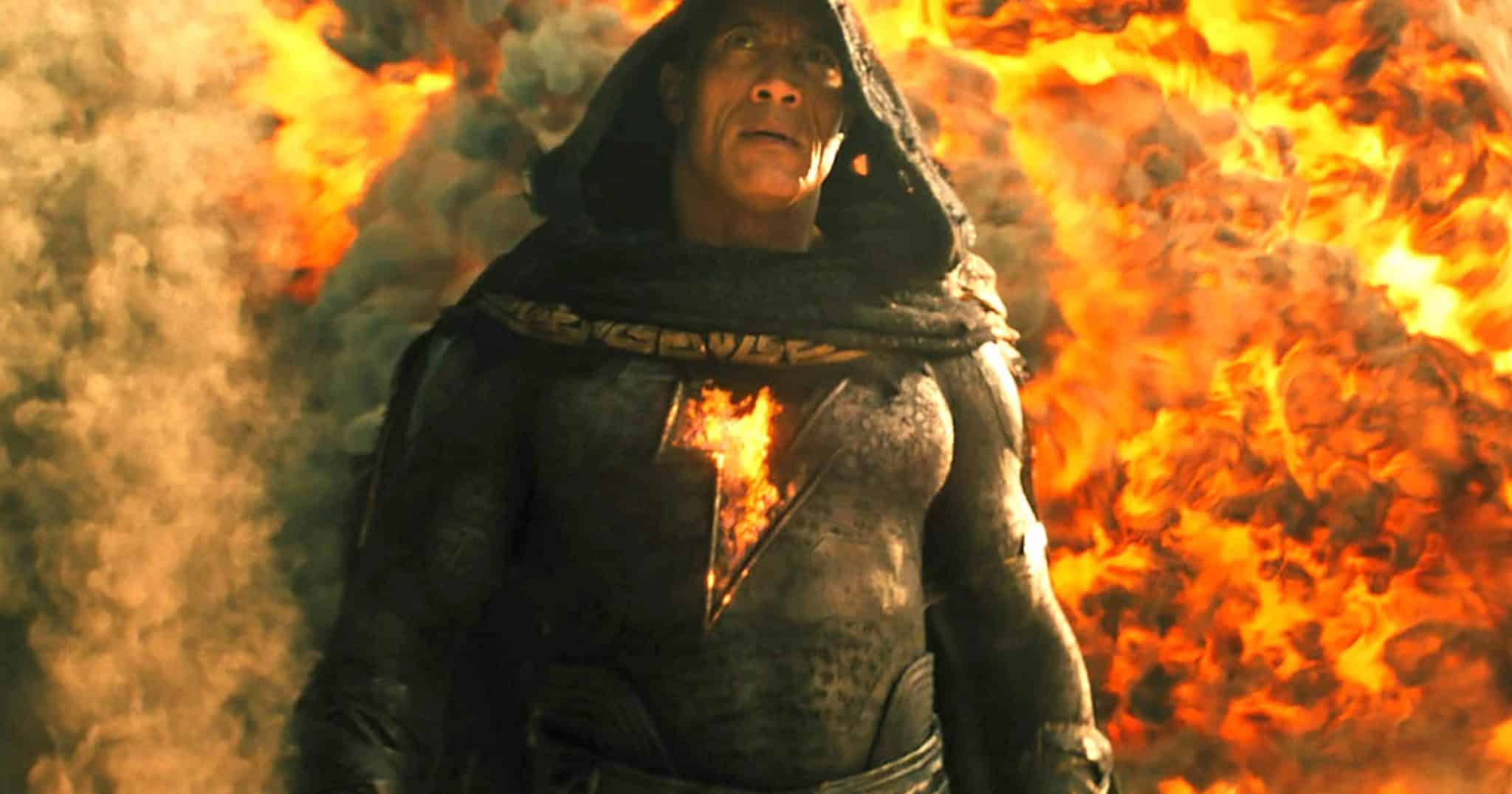 Black Adam digital, Blu-Ray and 4K details
Details for the digital and home release include you can own it digitally starting today, and on Blu-Ray and 4K on January 3rd.
Here are the official details:
From New Line Cinema, Dwayne Johnson stars in the action adventure "Black Adam." The first-ever feature film to explore the story of the DC Super Hero comes to the big screen under the direction of Jaume Collet-Serra ("Jungle Cruise").
Nearly 5,000 years after he was bestowed with the almighty powers of the ancient gods—and imprisoned just as quickly—Black Adam (Johnson) is freed from his earthly tomb, ready to unleash his unique form of justice on the modern world.
Johnson stars alongside Aldis Hodge ("City on a Hill," "One Night in Miami") as Hawkman, Noah Centineo ("To All the Boys I've Loved Before") as Atom Smasher, Sarah Shahi ("Sex/Life," "Rush Hour 3") as Adrianna, Marwan Kenzari ("Murder on the Orient Express," "The Mummy") as Ishmael, Quintessa Swindell ("Voyagers," "Trinkets") as Cyclone, Bodhi Sabongui ("A Million Little Things") as Amon, and Pierce Brosnan (the "Mamma Mia!" and James Bond franchises) as Dr. Fate.
Collet-Serra directed from a screenplay by Adam Sztykiel and Rory Haines & Sohrab Noshirvani, screen story by Adam Sztykiel and Rory Haines & Sohrab Noshirvani, based on characters from DC. Black Adam was created by Bill Parker and C.C. Beck.
The film's producers were Beau Flynn, Dwayne Johnson, Hiram Garcia and Dany Garcia, with Richard Brener, Walter Hamada, Dave Neustadter, Chris Pan, Eric McLeod, Geoff Johns and Scott Sheldon.
Special Features and Technical Specs:
DOLBY VISION/HDR PRESENTATION OF THE FILM
DOLBY ATMOS AUDIO TRACK
The History of Black Adam
Who is The Justice Society?
From Soul to Screen
Black Adam: A Flawed Hero
Black Adam: New Tech in an Old World
Black Adam: Taking Flight
Kahndaq: Designing a Nation
The Rock of Eternity
Costumes make the hero
Black Adam: A new type of action
4K Blu-ray subtitles: English SDH, Spanish, French, Italian, Danish, Norwegian, Finnish, Canadian French, German SDH, Italian SDH
Blu-ray subtitles: English SDH, Spanish, French, Canadian French