Dwayne Johnson and Black Adam will be a part of the upcoming DC FanDome virtual convention from Warner Bros.
Following Tuesday's big announcement, Dwayne Johnson took to social media.
"The hierarchy of power in the DC Universe is about to change," teased The Rock on Instagram. "I will be joining the epic and first of its kind, #DCFanDome on 08.22.20. This one is for YOU – THE FANS. #BlackAdam."
Dwayne Johnson teases Black Adam for DC FanDome: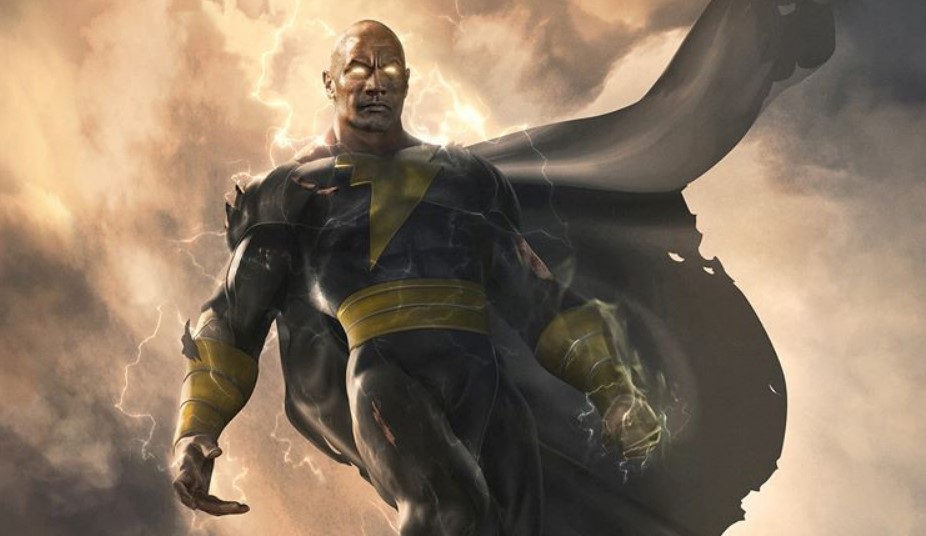 Dwayne Johnson stars as Black Adam
DC FanDome takes place Saturday, August 22 and will also feature the Snyder Cut, Wonder Woman 1984 and more from the DC Multiverse of movies, tv, comic and more (here is the official announcement and details).
Black Adam gets released Dec. 22, 2021 directed by Jaume Collet-Serra.
Perhaps the DC FanDome event will announce the cast.
Recent leaks also tease Hawkman, the Justice Society of America, and more.
Regarding filming, Dwayne Johnson recently said it's been delayed due to the coronavirus.
"How am I feeling about Black Adam?" said Johnson. "So I was currently shooting Red Notice for Netflix with myself, Ryan Reynolds and Gal Gadot with our writer/director Rawson Thurber and we were shut down because of the coronavirus. So at some time point, we will pick that back up. Black Adam, we still plan on shooting probably at the end of summer now. Probably pushed maybe into August, maybe September. So we will see, but I can't wait for that. I have been training so hard for months and months and months and months for Black Adam. And that is a passion project for me. It's a role that I hold near and dear to my DNA. So, I can't wait. So thank you guys for asking that question."