A potential leaked plot for the Black Adam movie actually sounds pretty cool as it pits Dwayne Johnson vs the Justice Society of America.
Check out the info below.
The latest regarding filming on Black Adam is that Dwayne Johnson recently confirmed it will be delayed and pushed back a few months because of the coronavirus.
Dwayne Johnson was actually filming the Netflix movie Red Notice along with Gal Gadot and Ryan Reynolds when everything got put on hold, so it's unclear if The Rock will have to finish filming on Red Notice before Black Adam.
"How am I feeling about Black Adam?" said Johnson in a recent Q&A. "So I was currently shooting Red Notice for Netflix with myself, Ryan Reynolds and Gal Gadot with our writer/director Rawson Thurber and we were shut down because of the coronavirus. So at some time point, we will pick that back up."
Johnson continued: "Black Adam, we still plan on shooting probably at the end of summer now. Probably pushed maybe into August, maybe September. So we will see, but I can't wait for that. I have been training so hard for months and months and months and months for Black Adam," he said. "And that is a passion project for me. It's a role that I hold near and dear to my DNA. So, I can't wait. So thank you guys for asking that question."
Black Adam has a December 22, 2021 release date directed by Jaume Collet-Serra.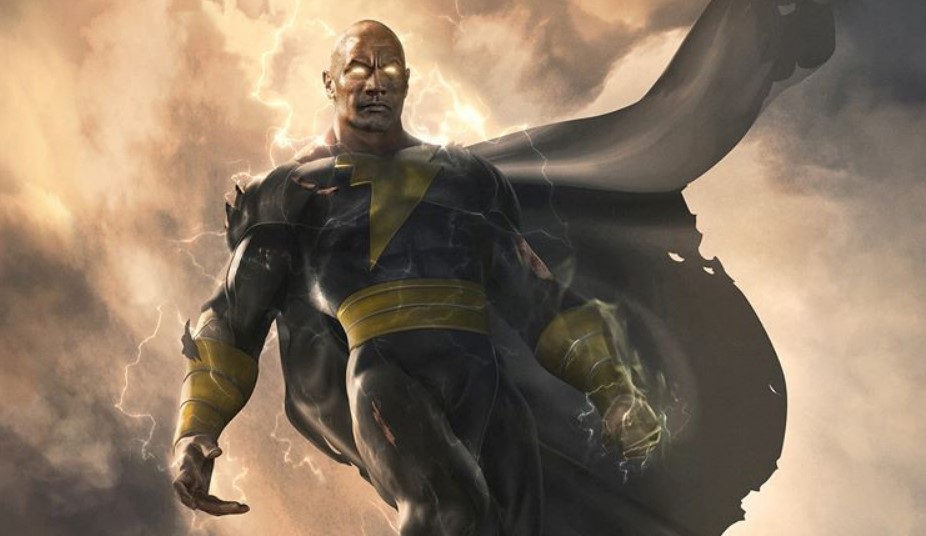 Black Adam: Dwayne Johnson vs JSA plot leaks:
In ancient Kahndaq, Black Adam (Dwayne Johnson) is a slave chosen by the Council of Wizards to become their champion. Driven insane by the murder of his wife, Black Adam unleashes the Seven Deadly Sins and kills the Council of Wizards before one of them, Shazam, exiles him to a magic tomb, aided by warriors Khufu and Shayera and the sorcerer Nabu.
On present day, Black Adam escapes and learns that Kahndaq has become a dictatorship commanded by the descendant of the man who murdered his wife. Black Adam then sets out to free his people from oppression, and then liberate the rest of the world – whether they want to or not. Along the way, he befriends a local woman, Adrianna, and her young son, Aziz, who teach him that violence is not always the way.
Khufu and Shayera have reincarnated across the centuries. During World War II, they became Hawkman and Hawkgirl and led a team of crimefighters, the Justice Society of America, whose members included the original Flash, Jay Garrick, and the first Green Lantern, Alan Scott. On present day, Hawkman and Hawkgirl decide to reassemble the JSA to stop Black Adam, aided by Nabu's disembodied spirit, known as "Doctor Fate".
Hawkman, Hawkgirl and Doctor Fate recruit two young meta-humans to complete their ranks: Hotheaded atomic-powered vigilante Atom-Smasher and motormouth aerokinetic adventurer Cyclone, both descendants of founding members of the JSA. They develop a bond as they struggle to prove themselves to Hawkman. The newly-reformed JSA ventures into Kahndaq and confronts Black Adam in a vicious battle.
ADRIANNA: Look, as stupid as this might sound in a country like this, I don't want you teaching him violence.
BLACK ADAM: I understand, you want his father to teach him.
ADRIANNA: What? No! His father died.
BLACK ADAM: I'm sorry. Who do you want to teach him violence then?
ADRIANNA: No one!
BLACK ADAM: You are persistent.
ADRIANNA: We are Middle-Eastern. We persist or die.
(via Reddit)