It is being claimed that the Dwayne Johnson Black Adam movie will start filming next year, with it again said it will feature the DC Comics character Hawkman.
The rumor has it that Black Adam will film following Dwayne Johnson having finished filming Red Notice, with it said the Dwayne Johnson Black Adam will go up against Hawkman, who has yet to be cast or confirmed.
The previous rumor surrounding Hawkman offered that Warner Bros. is eyeing an actor between the ages of 30-39 to play the Carter Hall Hawkman that is comparable to the size of Dwayne Johnson, as they want someone the audience can believe could go toe-to-toe with The Rock.
Johnson did recently say the movie will start next Summer, so perhaps things are moving forward rather quickly.
"So it looks like we will be shooting Black Adam probably in the Summer of 2020. If everything goes right, if the script has come in, the script is great," Johnson recently said. We hired Jaume Collet-Serra as our director. He is a really terrific filmmaker who just directed myself and Emily Blunt in Jungle Cruise. I'll share this one little tidbit with you, Jaume wants to create the Dirty Harry of superheroes."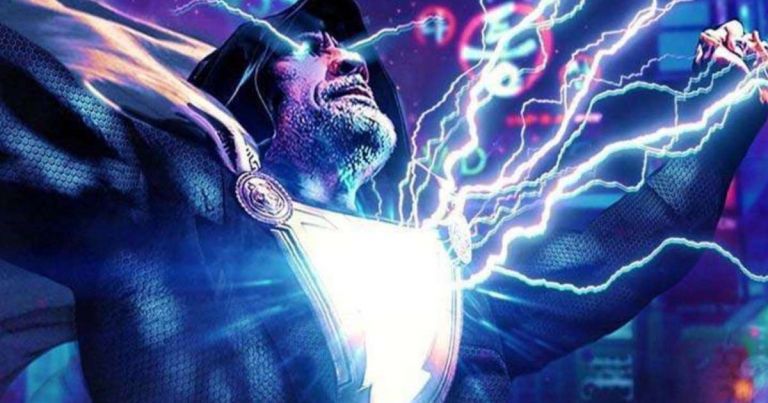 Dwayne Johnson Black Adam rumors include Hawkman, JSA
The Black Adam script has been further rumored to feature additional members of the Justice Society with Atom Smasher and Stargirl, with it said actors between the ages 20-29 are wanted for the roles.
There is actually another rumor floating around that Dwayne Johnson isn't happy at all with Black Adam and wants to play Namor for Marvel.
Black Adam has no release date and no additional casting has been announced, with Johnson's Jungle Cruise director Jaume Collet-Serra helming the film.
(via HH)