Assuming the upcoming Shazam! movie will be a big success, it would probably help get the Dwayne Johnson Black Adam movie off the ground, with rumors now offering details about the script including that Hawkman and more will be featured.
It is reported that a script has been turned in by writer Adam Szytkiel, which is said to be based on Geoff Johns' early 2000's comic book work, with Black Adam taking on Hawman.
Reportedly, WB is looking for an actor between the ages of 30-39 to play Carter Hall Hawkman that is comparable to the size of Dwayne Johnson as they want someone the audience can believe could go toe-to-toe with The Rock.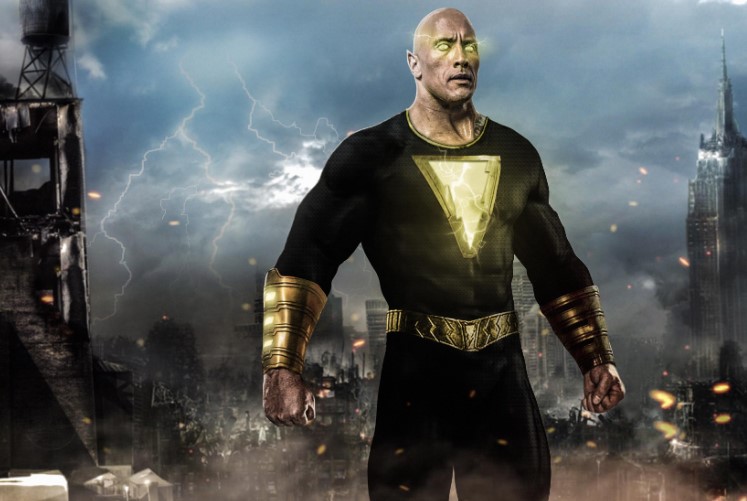 The script is further said to feature additional members of the Justice Society with Atom Smasher and Stargirl, with it said actors between the ages 20-29 are wanted for the role. Worth a mention is that a Stargirl DC Universe streaming service is in development, and we know WB doesn't like to use the same characters in movies and in TV series, so Stargirl remaining in the Dwayne Johnson Black Adam movie remains to be seen.
The Black Adam flick has yet to be officially announced and has no current release date. A producer recently offered the movie could film next year.
"We're also ramping up a couple big projects like 'Black Adam' and our goal is to get that going at the top of 2020," producer Hiram Garcia said. "The script is coming along well and we're in the polishing phase now and are looking to attach the right director to it. A lot of people consider Dwayne a superhero already, so to finally have him play one on screen in the DC universe is a dream for us."
(via Hashtag Show)