Joining Robert Downey Jr. following The Avengers: Endgame, Don Cheadle may also be done as James Rhodes and War Machine.
In a recent interview, Don Cheadle touched upon how he landed the Marvel gig and revealed that he signed on for six movies, meaning The Avengers: Endgame would most likely have been the last film of that contract:
"I was actually at my kid's birthday party—a laser tag party—and I got a call from my agent, and they said, 'Hey, so I want to connect you to these Marvel guys. They want to talk to you, but they want to offer you the part.' I don't think it was [Kevin] Feige. I don't know who was on the phone. But they said, 'Hey, this is the role. We want you to do this. It's a six-picture deal.' I was like, 'What?! Oh, uh, okay…' And I'm trying to do the math. I'm like, 'That's 11 or 12 years. I'm not sure.' And they're like, 'Well, we need to know, because if you're not saying yes, then we're gonna move on to the next person. So you've got an hour.'

An hour to decide 12 years, and a role and parts that I don't even know, in movies that are coming down that I have no idea what they'll be. I said, 'I'm at my kid's laser tag party right now.' They said, 'Oh! Oh, take two hours.' So generous! So I go back inside, and I'm ducking behind things, playing laser tag, and talking to my wife. I'm like, 'Should I take a flier on this? Is this something I should do?' And she said, 'Well, yeah, I guess so. All things being equal, this is that kind of thing. You've never done anything like this before. Big special effects, tent pole, four-quadrant movie. Do you want to do something like this?' I said, 'I kind of do.' She said, 'Well, then take a flier. Let's do it. Try it.'"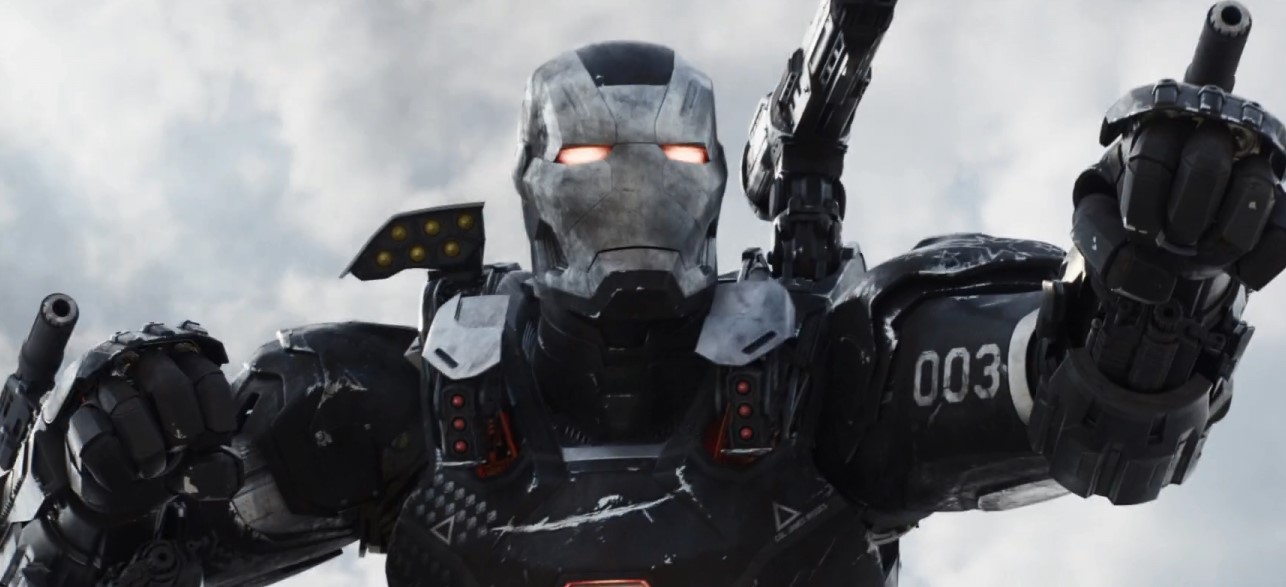 Don Cheadle may have fulfilled his Marvel War Machine contract
Don Cheadle replaced Terrence Howard in Iron Man 2 and starred in five more Marvel movies: Iron Man 3, Avengers: Age of Ultron, Captain America: Civil War, Infinity War, and The Avengers: Endgame, bringing the total to six.
Similar to Chris Hemsworth, Scarlett Johansson, Tom Hiddleston, and Jeremy Renner, it could be possible that Don Cheadle may have signed a new contract or extended his existing one, as rumors offer a War Machine series is headed to Disney Plus (Hemsworth has re-signed for at least Thor: Love and Thunder and possibly Guardians of the Galaxy 3 as well as the Disney Plus What If? animated series; Scarlett Johansson for Black Widow, Tom Hiddleston for Loki, Jeremy Renner for Hawkeye).
The rumors offer the War Machine series will have a military bend, be somber and rather serious and also introduce Riri Williams who in the Marvel Comics is known as Ironheart.
(via AV Club)