It's claimed that a War Machine Disney Plus series is in development which will also feature the character, Ironheart.
According to the Lords of the Long Box Youtube channel, the War Machine Disney Plus series has been planned for the streaming service since the very beginning and once things are over with the coronavirus, War Machine will get underway.
The details include that the series will also introduce Riri Williams, who in the Marvel Comics is a 15-year-old super genius that steals Iron Man's tech and is allowed to keep it and becomes the superhero Ironheart.
The rumor makes a point of stating the information they have been provided about the War Machine Disney Plus series only provides the name of Riri Williams as appearing in the show, and not specifically Ironheart, so it is suggested that possibly the end of the first season of War Machine will see Riri Williams don the Ironheart armor and go off on her own (maybe a spinoff series, which has previously been rumored).
The rumor has it that following the death of Tony Stark in The Avengers: Endgame that Tony Stark's technology will haunt the MCU for decades to come.
It's said Marvel sees a lot of potential in War Machine, and the series will be one with more of a military bend.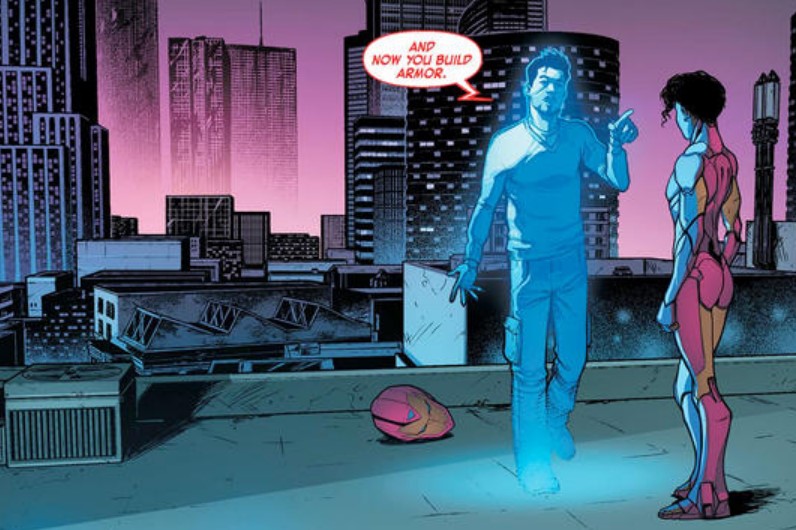 War Machine Disney Plus could be more serious in tone
The series is said to be more serious and somber in tone, deal with PTSD, feature brutal violence, a gray morality, a big budget and give Marvel and Disney Plus an opportunity for an "Iron Man" series.
War Machine will have "a stronger military feel; they don't call him War Machine for nothing."
The video also goes over potential Marvel characters that could be featured in the series including Living Laser, Dirge, The Winter Guard, Magma, Thunderball, and Force Works (watch below).
A previous rumor also offered Robert Downey Jr. will be back with Marvel providing the voice of the AI for Ironheart.
Don Cheadle plays James Rhodes, aka War Machine.
War Machine Disney Plus Ironheart rumors: