The BBC announces a special multi-platform story that will celebrate the Doctor Who 60th anniversary by introducing a brand-new character on a 24-hour pursuit of the Doctor in a story told over books, comics, audio, and more.
"Someone has sent literal Death after Doom. She can only outrun it for 24 hours. Unless she can find the Doctor," teases the announcement.
The special multi-platform story will launch in 2023 following Doom, the Universe's greatest assassin, as she travels through all of time and space in pursuit of the Doctor to save her from the ever-approaching Death. She only has 24 hours and a vortex manipulator to save herself before her fate is sealed forever.
Watch the Doctor Who Doom's Day teaser:
Universe, meet its greatest assassin, Doom! #DoctorWho

Doom's Day – a multi-platform story told over books, comics, audio and more, coming soon. Read more here ➡️ https://t.co/P7DnC1HE25 pic.twitter.com/HUVI3g1iy4

— Doctor Who (@bbcdoctorwho) March 20, 2023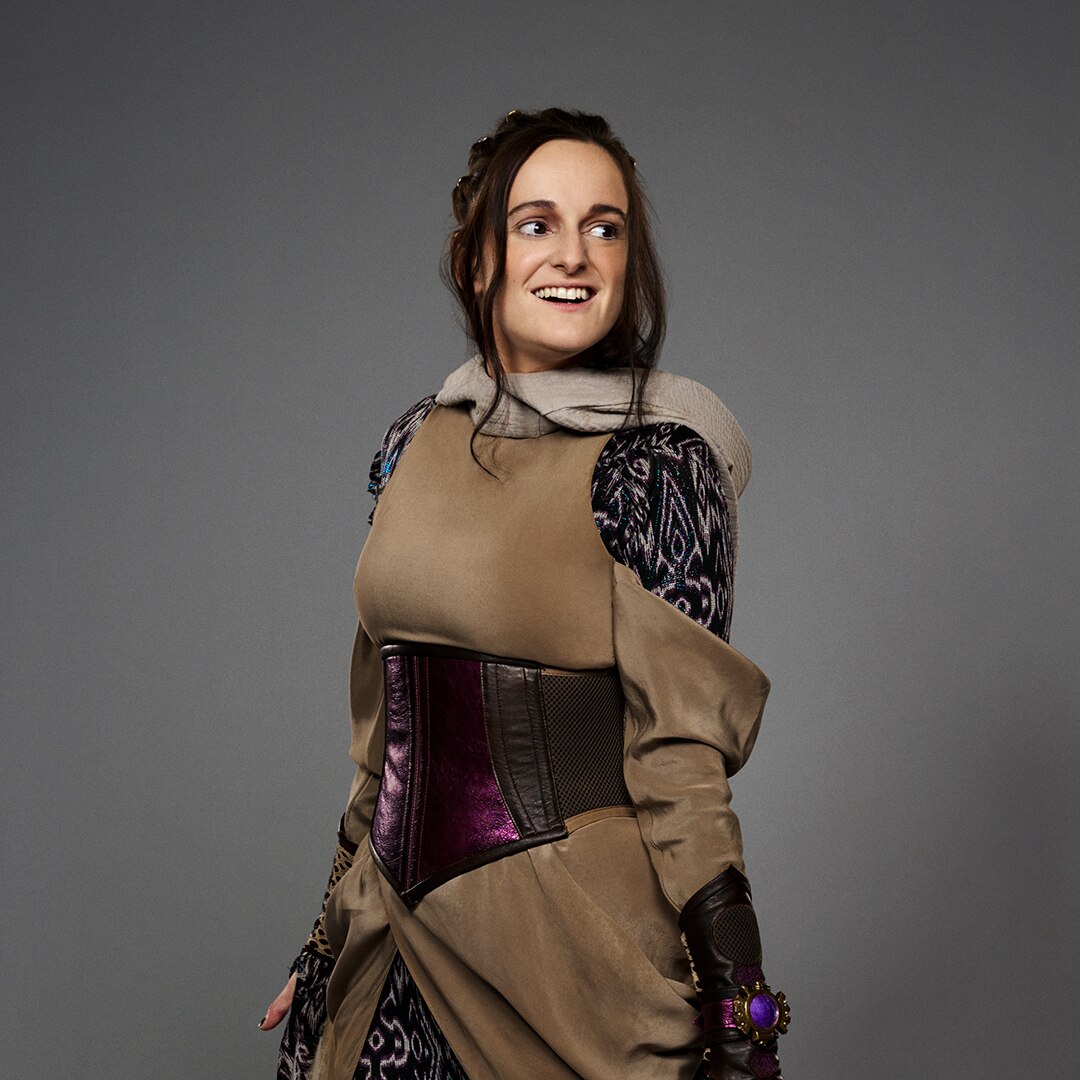 DOOM'S DAY is a huge new adventure
Doom is played by stand-up comedian, comedy sketch artist, and actor Sooz Kempner, with a number of fan-favorite characters returning along with her journey.
"DOOM'S DAY is a huge new adventure for the whole Doctor Who universe – starring the brilliant and hilarious Sooz Kempner as an intergalactic assassin," said returning showrunner Russell T. Davies "Her adventures will span comics, audio, a novel, video games stories and more, expanding the world of Doctor Who into brand new territories. Beware the Doom's Day, it's coming for us all."
Sooz Kempner said, "To be part of the Doctor Who universe, a British institution up there with cups of tea and James Bond, is surreal and amazing! I love everything about Doom and can't believe I get to travel across time and space with her."
Doom's Day will kick off on Doctor Who digital channels later this year followed by products from Doctor Who Magazine, Titan Comics, Penguin Random House, East Side Games, Big Finish and BBC Audio, each telling a section of Doom's story.
Each partner will create their own adventures for DOOM'S DAY, each focusing on one of the 24 hours Doom has left on the clock. The standalone stories will also have an overarching narrative that will play out before the finale which will release on Doctor Who digital channels.