A new Doctor Strange 2 synopsis has been released that teases the plot of the movie in that the flick will unlock the Multiverse with mention of a new mysterious villain.
Following the events in WandaVision, Loki, and more so in Spider-Man: No Way Home, the Marvel Multiverse – different alternate universes – is blown wide open.
Check it out:
Doctor Strange 2 synopsis:
In Marvel Studios' 'Doctor Strange in the Multiverse of Madness,' the MCU unlocks the Multiverse and pushes its boundaries further than ever before. Journey into the unknown with Doctor Strange, who, with the help of mystical allies both old and new, traverses the mind-bending and dangerous alternate realities of the Multiverse to confront a mysterious new adversary.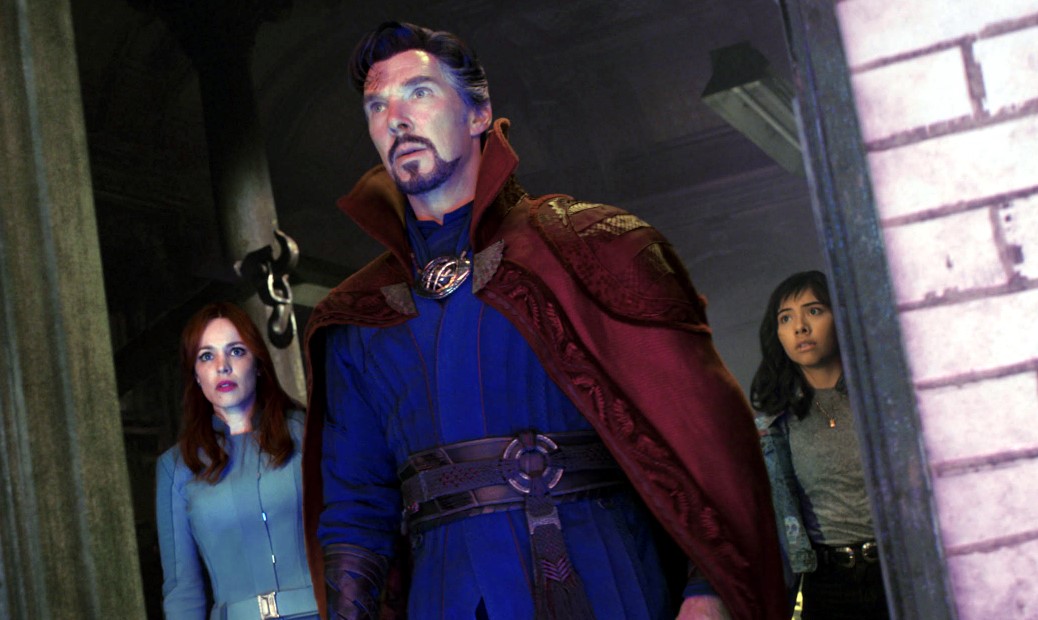 Doctor Strange in the Multiverse of Madness will feature Marvel variants
As a result of the Multiverse being blown wide open, much like we saw in Spider-Man: No Way Home, fans can expect to see different versions of Marvel characters, with all kinds of rumors offering the "variants" will include different actors who were at one time or another up for various Marvel roles, such as possibly Tom Cruise as Iron Man, and John Krasinksi happens to be rumored for both Captain America and Reed Richards, with a version of Marvel's Illuminati also rumored for the film.
It also seems as if there will be different versions of Doctor Strange and Scarlet Witch, as the trailer seems to feature the evil Doctor Strange from the What If? animated series and various promo-related items for the movie seem to confirm the same.
Back at the 2019 San Diego Comic-Con, prior to Sam Raimi taking over director duties, Marvel insiders also filled me in the movie will feature original characters from the Marvel Comics, such as the original Nick Fury.
Doctor Strange in the Multiverse of Madness also happens to feature the character of America Chavez whose powers include the ability to open interdimensional portals, so it seems as if Strange recruits her to help for her Multiverse abilities.
Doctor Strange in the Multiverse of Madness gets released on 5/6 directed by Sam Raimi and also stars Elizabeth Olsen, Benedict Wong, Rachel McAdams, Chiwetel Ejiofor, and Xochitl Gomez.
Doctor Strange in the Multiverse of Madness trailer: