More promo art for Doctor Strange In The Multiverse Of Madness has hit the net revealing a look at the evil version of Benedict Cumberbatch, aka Strange Supreme, thought to be returning from the What If? animated series from Disney Plus.
The evil Doctor Strange was revealed at the end of the In The Multiverse Of Madness trailer (watch below).
"I hope you understand. The greatest threat to our universe… Is you," teases a voice-over from Chiwetel Ejiofor's Mordo.
"Things just got out of hand," says the evil Doctor Strange in the trailer.
The evil Doctor Strange is featured in promo art for Hasbro's Marvel Legend figures along with the rest of the characters from the movie.
Update: The Doctor Strange on the far right is "Defender Strange."
Doctor Strange Marvel Legends art: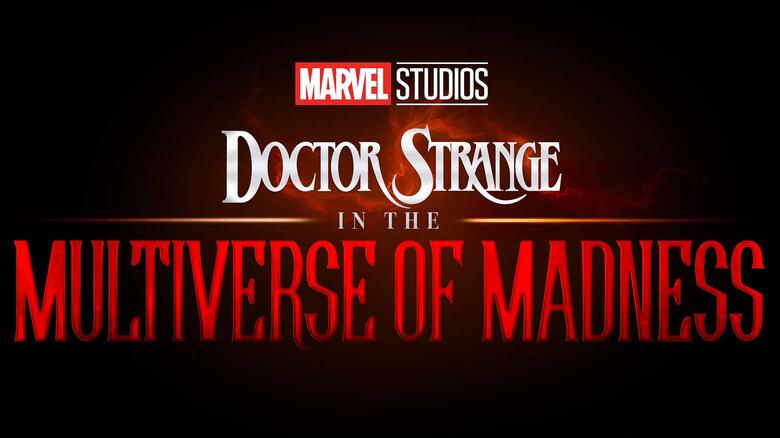 Evil Doctor Strange looks to be "Strange Supreme" from What If?
The evil Doctor Strange first appeared in the What If? episode "What If… Doctor Strange Lost His Heart Instead of His Hands?" where the episode explores what would happen if the events from the first Doctor Strange movie happened differently, which resulted in an evil version of the character from the Multiverse. The episode features Dr. Stephen Strange's girlfriend, Christine Palmer, dying instead of Strange losing the use of his hands which sees Doctor Strange attempting to reverse her death where he becomes "Strange Supreme," a version of himself that was split off into the Dark Dimension by the Ancient One.
Speaking of Chiwetel Ejiofor's Mordo, promo art also features the character, and recent promo art also shows off Xochitl Gomez as America Chavez who has the power to open interdimensional portals.
Check out the art below.
Doctor Strange: In The Multiverse Of Madness 2 has a 5/6 release date directed by Sam Raimi and also stars Benedict Wong and Elizabeth Olsen.
Doctor Strange In The Multiverse Of Madness promo art:
Doctor Strange 2 trailer: