In the wake of the Disney Fox merger, it is learned that the planned live-action reboot of Flash Gordon has been killed in favor of an animated film with Thor: Ragnarok director Taika Waititi attached to the project in some capacity.
Deadline reports that they heard Taika Waititi was signing on to write and direct the Flash Gordon animated movie, but it is said it's too early to exactly know what his role will be. If not a writer and director, it's possible Waititi could be on board as producer.
The Flash Gordon animated movie looks to be a reboot of the goofy 1980 movie, which fits with the style of Waititi. The original version actually began as a science-fiction 1934 comic strip by Alex Raymond that was a more serious take on the subject matter than the Sam J. Jones-starring movie.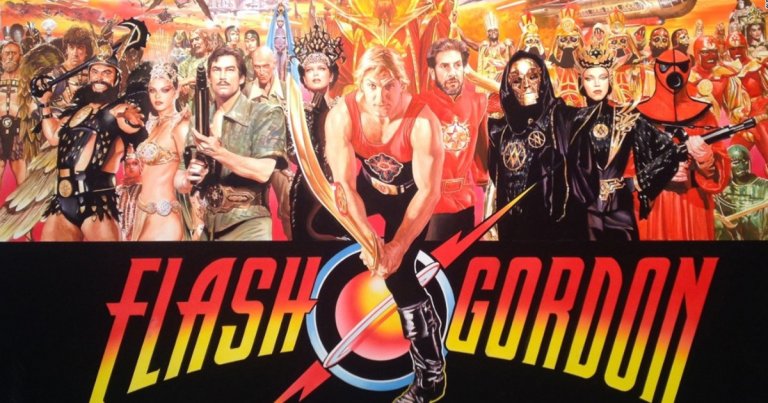 Flash Gordon reboot stopped by Star Wars and Guardians of the Galaxy
Regarding the live-action version of the Flash Gordon reboot, it seems Disney may have shelved it because of Star Wars and James Gunn's Guardians of the Galaxy Marvel films. Regarding the latter, Gunn, too, changed the more serious source material and made Guardians goofy. There is even a line in The Avengers: Infinity War where Robert Downey Jr.'s Tony Stark calls Chris Pratt's Star-Lord, "Flash Gordon."
At one time Matthew Vaughn was attached, but that is no longer the case. Vaughn actually said it was difficult getting the project off the ground because of Star Wars and Guardians of the Galaxy:
"Yeah, we've been working on it. For me, the only problem with Flash Gordon is Guardians [of the Galaxy] kind of stole what I would have liked to have done with it. You've got Star Wars, you've got Guardians, so you've got to have your own space opera, but you have to find something that can survive among these two very, very great franchises."
The Disney Fox merger also saw the live-action Mouse Guard movie canceled.