The recent Godzilla: King of the Monsters movie debuted the three-headed titan, King Ghidorah, and now director Michael Dougherty teases we may not have seen the last of the cosmic dragon from another world.
Note: Spoilers follow.
King of the Monsters seemingly saw Godzilla utterly destroy Ghidorah, but a post-credit scene revealed that Charles Dance's character has one of its severed heads.
Dougherty spoke with Collider and brings up a good point in that Ghidorah can regenerate, but teases even more:
Asked if that moment tied into the earlier reference that Alan was messing around with genetic engineering, Dougherty replied, "It ties into so many different things. The fact that Ghidorah is not of this earth, that can affect our ecosystems merely by existing, that he's capable of regeneration." He continued. "The possibilities with King Ghidorah's severed head are endless. What happens to the flies that were picking at his flesh? It's a giant possible ripple effect or domino effect."
We see that Dougherty notes that since Ghidorah is an alien that anything is possible.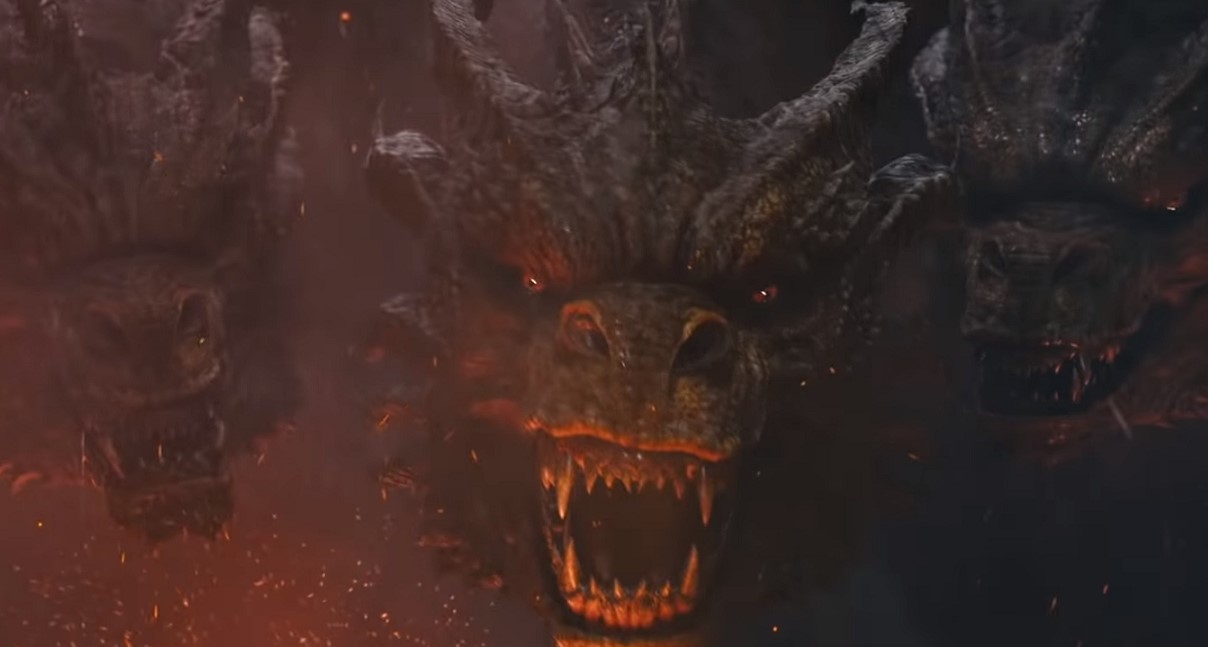 Return of Ghidorah teased for more Godzilla movies
What is particularly interesting about the mention above of genetic engineering is that the newspaper teaser articles for Godzilla vs. Kong actually mentioned some sort of experiments, possibly even referencing Mechagodzilla:
…or even be used as a tool for war against other humans. De La Rosa went on to claim that Monarch was not only developing this mechanized giant on Skull Island, but had already tried to create organic Titans in the past, and that they are the cause of several of the recent Titan incidents. He is part of a group that believes that the Muto attack was an inside job and that the whole thing was an attempt by Monarch to scare the public and rum up support…
Godzilla vs Kong gets released next March 13, 2020 directed by Adam Wingard, so we don't have to way too much longer to find out. I was really happy with what they did with Ghidorah in King of the Monsters, so I am hoping things continue in the positive direction for the next flick.
Godzilla vs Kong stars Alexander Skarsgård ("Big Little Lies," The Little Drummer Girl"), Millie Bobby Brown ("Stranger Things"), Rebecca Hall ("Christine," "Professor Marston and the Wonder Women"), Brian Tyree Henry ("Atlanta," "Widows"), Shun Oguri ("Gintama"), Eiza González ("Baby Driver"), Jessica Henwick ("Iron Fist"), Julian Dennison ("Deadpool 2"), with Kyle Chandler ("The Wolf of Wall Street," "Manchester by the Sea") and Demián Bichir ("The Nun," "The Hateful Eight").