Lots of DC rumors have hit the net as of late including that Ben Affleck will be back as Batman, that Ryan Reynolds is returning as Green Lantern, that a Justice League Rebirth movie is getting made, that Keanu Reeves is eyed for a new Constantine, that Batgirl will star with Michael Keaton in Batman Beyond, and more.
Well, most of the rumors just might not be true! Imagine that?
Scooper and writer for The Wrap, Umberto Gonzalez, took to Twitter on Tuesday to, unfortunately, shoot down some of the cool DC rumors that have been reported on as of late.
Umberto did at least confirm a Zatanna movie has been in development, so there is that, and also that Ezra Miller will be starring in the upcoming The Flash movie.
I will say I talked about Umberto with DC and Marvel insiders last Summer while I was at the San Diego Comic-Con, and I can verify that his sources are 100% legit, but I can't verify anything he tweeted earlier tonight.
Check out the info below.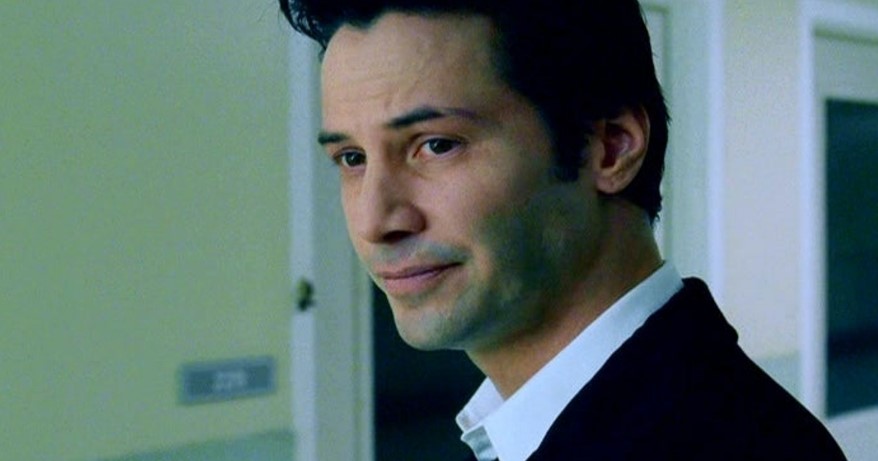 DC rumors:
Batgirl Batman Beyond
Responding to Grace Randolph's rumor that Batgirl will essentially replace Terry McGinnis in a Batman Beyond movie that will see Michael Keaton mentor Barbara Gordon, Umberto offers:
Batgirl will NOT become Batman Beyond. At best maybe a cameo or two.
Justice League Rebirth
What about the rumor that J.J. Abrams is rebooting DC through a Justice League Rebirth movie?
That is a fugazi as well. Not true.
Constantine
A recent rumor offered that a new Constantine movie is getting made, with rumors also offering that Keanu Reeves is wanted to return:
There is no CONSTANTINE movie being developed at DC
Ryan Reynolds Green Lantern
Any truth to the Ryan Reynolds Green Lantern rumor which says Reynolds will be back as Green Lantern for the Snyder Cut and The Flash?
Not true. There is no deal or talks with Warner's on this.
Ben Affleck Batman
A DC rumor says Ben Affleck will be back as Batman for an HBO Max project:
As much as I personally want to see this, unfortunately this is NOT true either.
Superman
What about Superman? At least Umberto doesn't shoot this one down, as he recently posted the rumor about the return of Henry Cavill:
Nothing yet…
Zatanna
Regarding Zatanna:
There is a ZATANNA movie in development, has been for a while, but no writer has been hired yet.
Ezra Miller and The Flash
Is Ezra Miller still playing The Flash?
Yes
As with all scoopers, they don't get everything right, and at times they even reveal false information (perhaps unknowingly) to throw the fans off the scent of what is really going on, so bear that in mind.
WB is holding their big DC FanDome virtual convention next month, so hopefully, a lot more becomes known.