Following the Black Adam rumor, now it is being said that Warner Bros. is developing a movie for Hawkman with a Muslim actor wanted for the role.
It is claimed that WB wants a Muslim actor between the ages of 30-39 for the lead role, which in the comics is the Carter Hall Hawkman. It is also said Hawkgirl will be featured in the flick.
The Black Adam rumor from earlier claims that Dwayne Johnson's Black Adam will be battling Hawkman, with it said WB is looking for an actor that is a similar in size to The Rock.
So putting the two rumors together, we apparently see WB is searching for a Muslim actor, 30-39, who is pretty jacked, on par with Dwayne Johnson.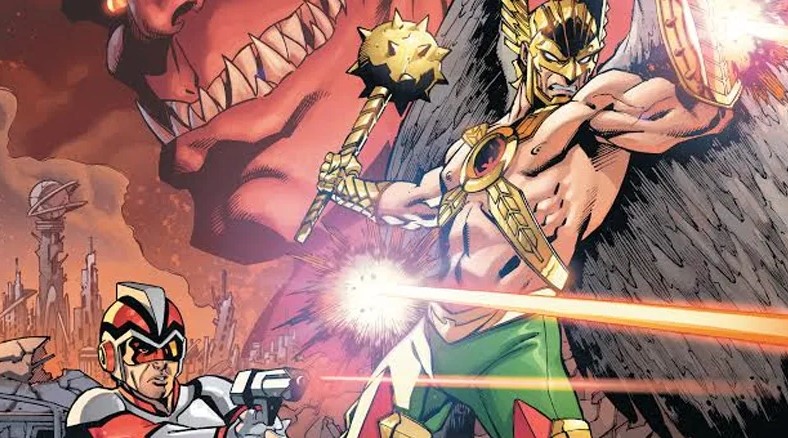 It has even been said both Hawkman and Hawkgirl were once going to be in the Justice League movie, with a previous and separate rumor offering about a potential Hawkman film:
"Part INDIANA JONES/DA VINCI CODE, part GHOST tentpole about the fictional superhero that appears in D.C. Comic books. He used archaic weaponry and large, artificial wings attached to a harness made of the Nth metal that allows flight. Most incarnations of Hawkman work closely with a partner/romantic interest named Hawkgirl or Hawkwoman in his fight against supervillains. Based on the DC comic."
Since the Black Adam movie may start filming rather soon, and if Hawkman does first appear there, the actor playing the character could be announced soon as well.
(via We Got This Covered)