The DC fans overwhelmingly want the J.J. Abrams Superman canceled.
Abrams and Ta-Nehisi Coates have been developing a Black Superman project but there hasn't been mention of the flick in quite a while.
With Warner Bros. Discovery and David Zaslav taking over things, a lot of the J.J. Abrams projects have also been canceled, with it also said WBD is reevaluating Abrams' big half-billion dollar contract where Abrams hasn't really provided much of anything.
So DC fans at the DC_Cinematic subreddit created a poll asking, "Will JJ Abrams Superman be cancelled?"
Over 400 fans have currently voted with a majority offering "Yes!" as there are 372 votes in favor versus 32 against.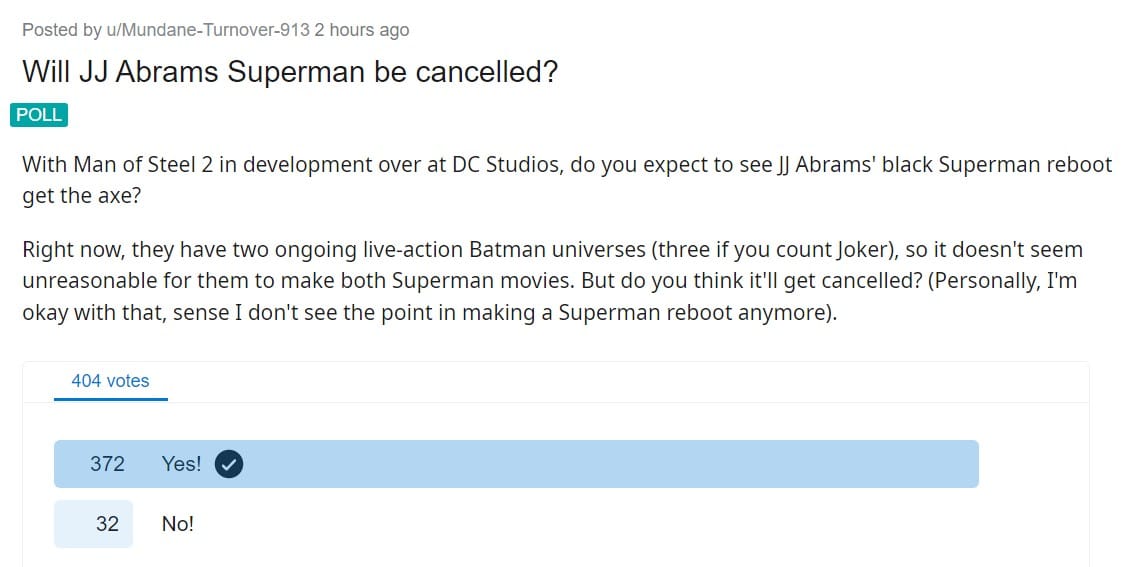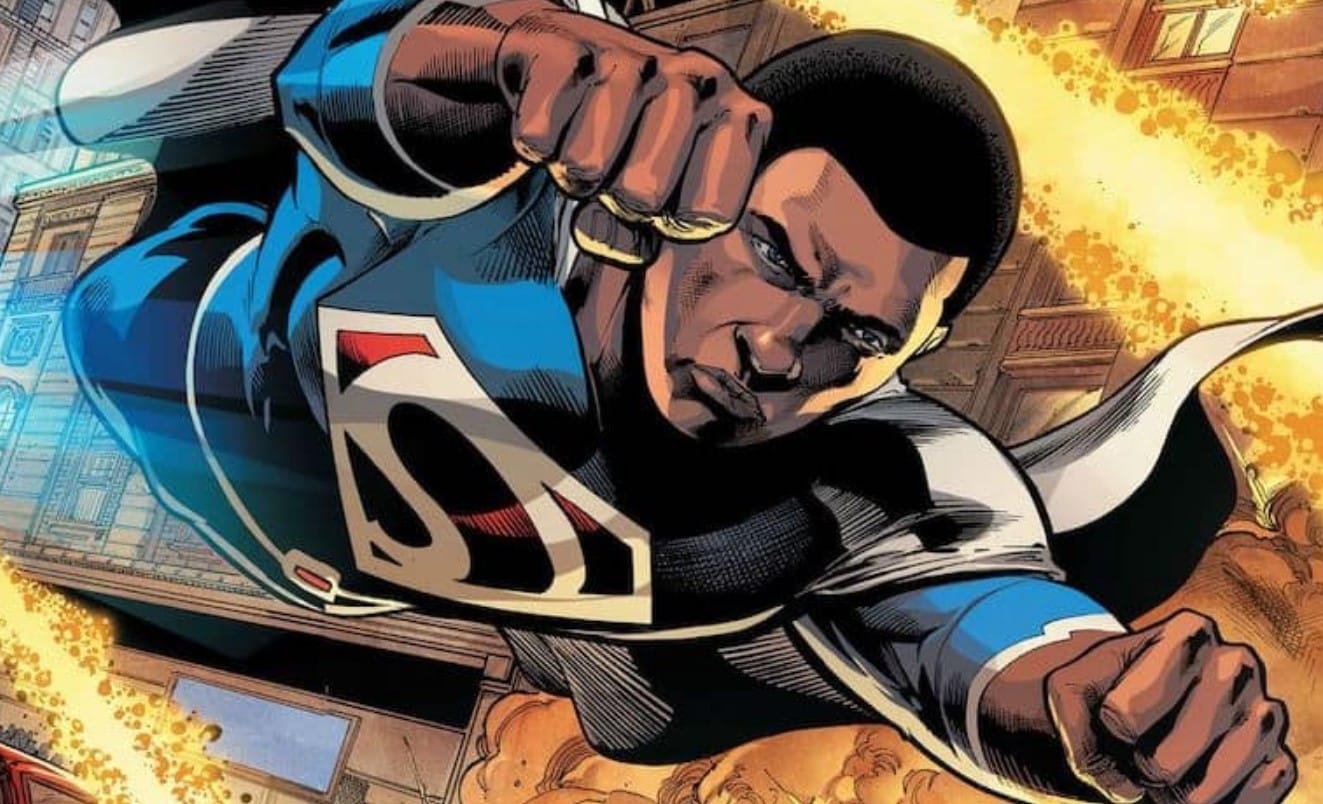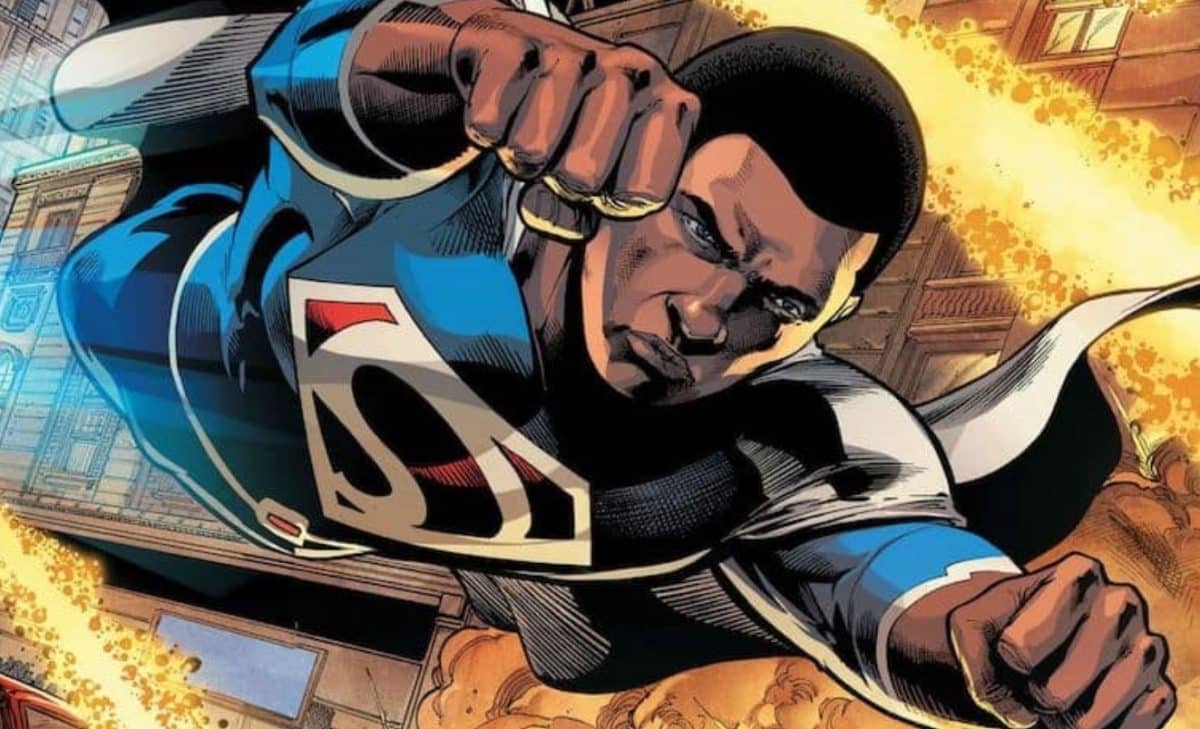 What is the J.J. Abrams and Ta-Nehisi Coates Superman about?
Abrams and Coates have been developing a Black Superman movie described as a "new, powerful and moving story yet to be told," a "new and exciting way to see the Man of Steel," and that it will "add to the legacy of America's most iconic mythic hero."
The pair have also been described as creating the Black Superman to be "Kal-El in the vein of the original Superman comics and will have the protagonist hail from Krypton and come to Earth" and are said to have been considering "the film to be a 20th century period piece."
So basically it sounds as if Abrams and Coates' idea is to "reimagine" the Christopher Reeve and Richard Donner version.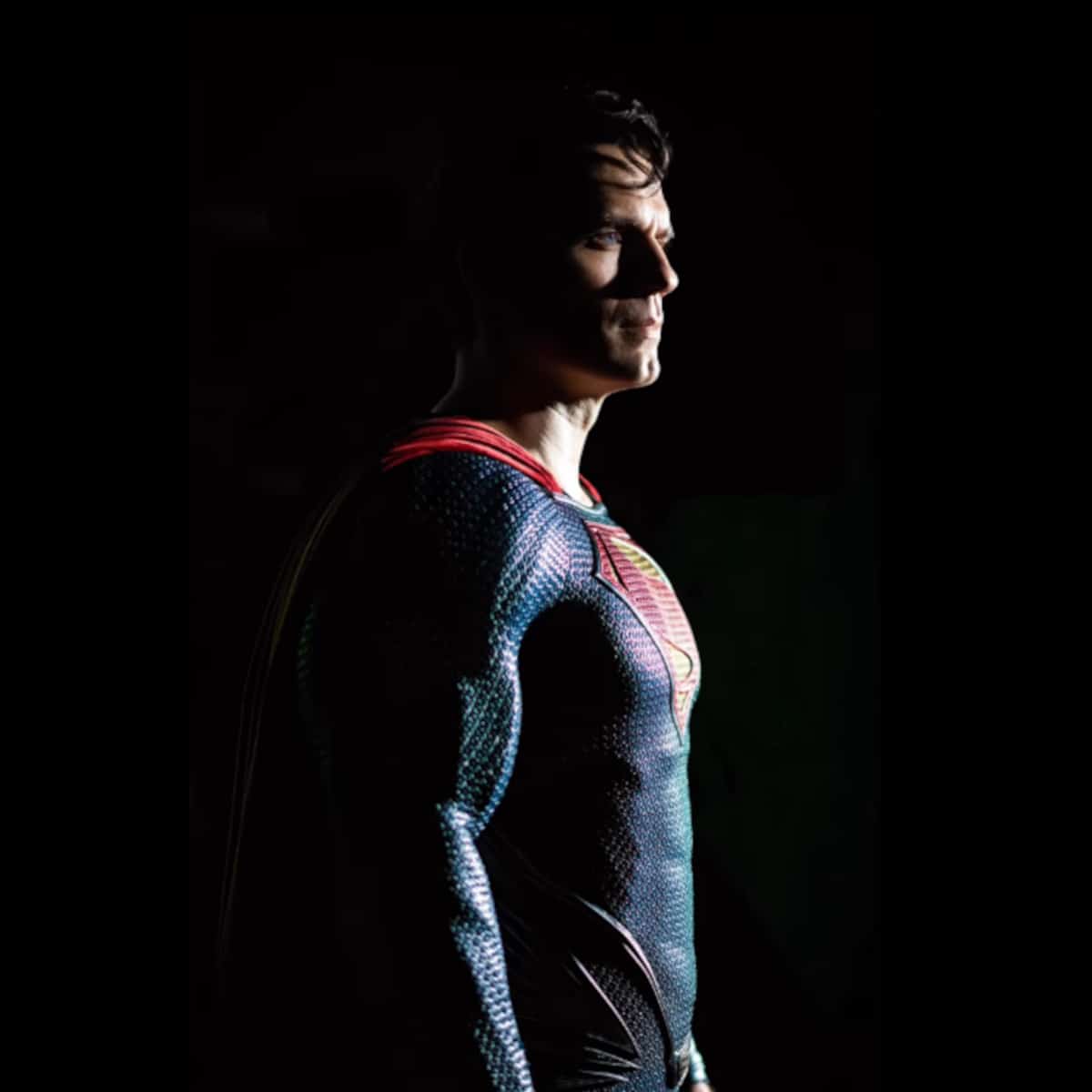 What about Henry Cavill as Superman?
As noted above, with Warner Bros. Discovery and Zaslav now in charge who have been canceling J.J. Abrams projects right and left, that might also mean the Black Superman has been canceled.
Dwayne Johnson brought Henry Cavill back in Black Adam and recently touched upon the multiple versions of the Man of Steel where Johnson mentioned Henry is the only version and that Henry Cavill is the best of all time.
"So that's why we fought hard to bring Superman back, Henry Cavill, and there was no other Superman, by the way, to bring back Henry Cavill is our generation Superman and in my opinion, the greatest Superman. And I mean that respectfully to the other actors, especially Christopher Reeve, but [Henry Cavill is] the greatest Superman of all time," said Johnson.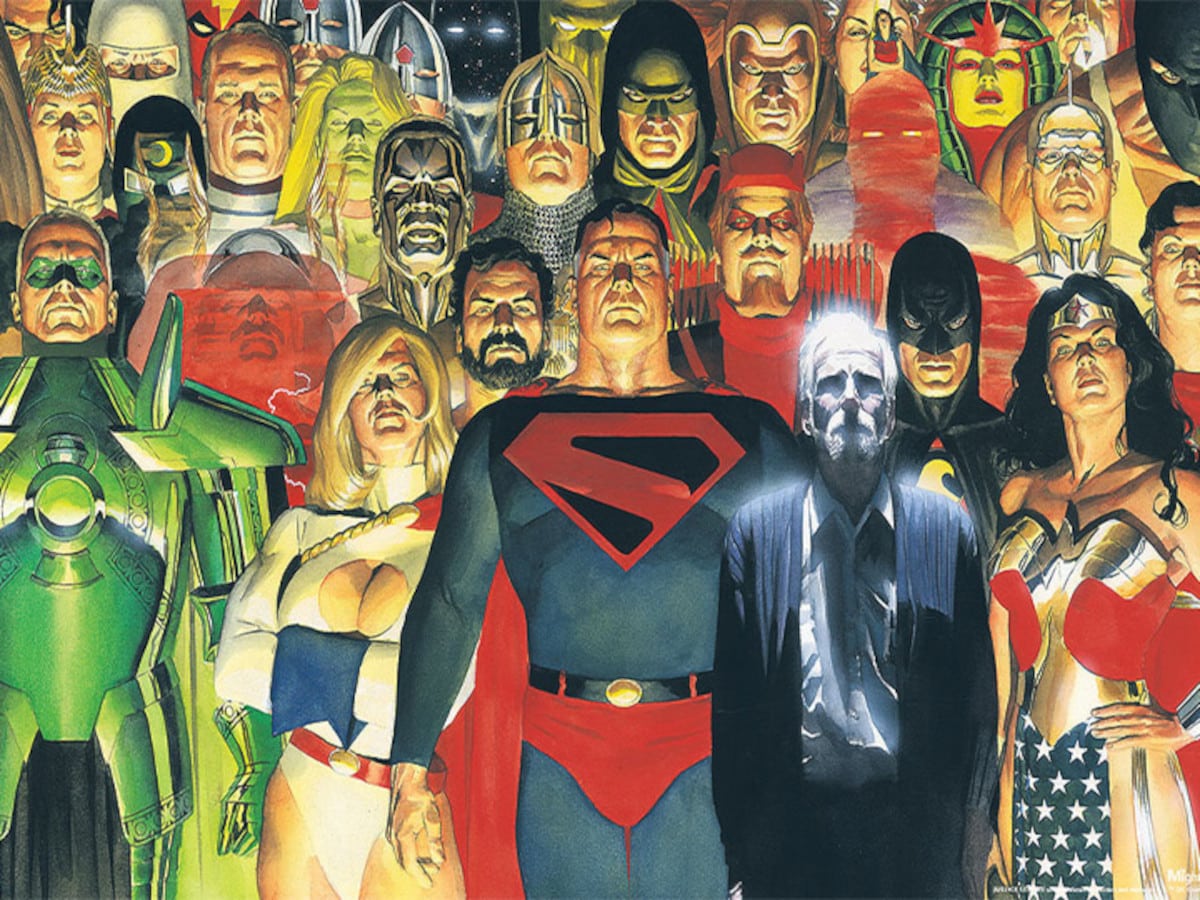 The new Man of Steel is up to James Gunn and Peter Safran
Last month saw the big news that James Gunn and Peter Safran are now in charge and are the co-heads of the DCU.
Gunn's first social media post about the new position actually featured the character and recently Gunn has been seemingly teasing Kingdom Come.
James Gunn also shot down a recent rumor about a TV series and pointed out that only he and Safran know what is really going on, and it is confirmed that everything DC has to get approved by the dynamic duo.
So whether there is the Henry Cavill Man of Steel, the Abrams and Coates version, or even the Michael B. Jordan series which also hasn't been heard about, it all depends on Gunn and Safran.
As I've stated on here before, NO ONE knows what's happening at DC Studios right now other than me & Peter. That would include writing up any new contracts for anyone at this point," said Gunn.