David Ramsey is returning to the Arrowverse which could be as Green Lantern, something that was teased in the series finale of Arrow.
It's reported that Ramsey will return to direct episodes in the Arrowverse and appear in a "mystery role," which follows the Arrow season finale where John Diggle was given a Green Lantern ring and moved to Metropolis, the adopted city of Superman (watch here).
Deadline offers Ramsey will return to direct five episodes in the DC Universe Arrowverse, including the new series Superman & Lois, and Supergirl.
Details include that Ramsey will guest star in five episodes returning as fan-favorite John Diggle in Superman & Lois, Supergirl, The Flash, and Batwoman, along with a mystery role in DC's Legends of Tomorrow.
"I remain in awe of the imprint these shows have had on television and I've been blessed for the better part of a decade to be a part of them both in front of and behind the camera," said Ramsey in a statement. "To say I'm excited beyond belief to return to the Berlantiverse would be an understatement. I can't wait to continue telling these stories."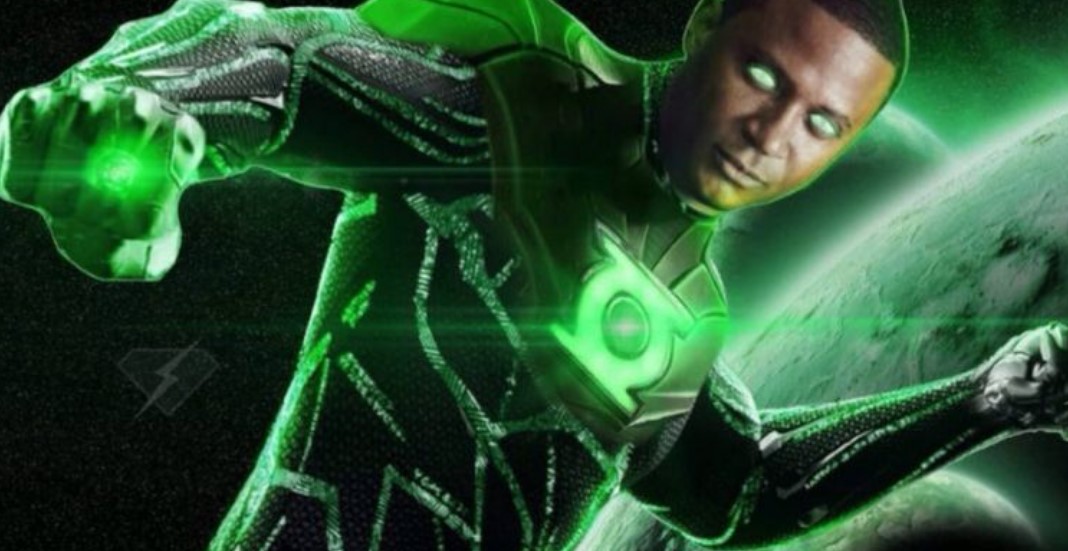 David Ramsey could return as Green Lantern
We can guess that the five appearances from David Ramsey as John Diggle will follow what happened at the end of the Arrow season finale, and what is also interesting is that it has been rumored an upcoming Arrowverse crossover might be adapting the DC Comics "Blackest Night" storyline, which will spin-off from Superman & Lois, so obviously we see how Diggle would fit right in.
Prior to Ruby Rose leaving the Batwoman role, it has also been reported that an Arrowverse crossover will focus on Batwoman and Superman, an adaptation of "World's Finest," so maybe Diggle could be involved in that crossover.
The CW Elseworlds crossover from a couple of years ago also saw Diggle teased as John Stewart, as The Flash of Earth-90 remarked to Diggle: "Hello, John... You are not wearing your ring," and it was also revealed that Diggle's stepfather is named General Roy Stewart, so hopefully the writing is on the wall and the Arrowverse finally gets its Green Lantern, something that has been teased many times.
Following the Arrow season finale, David Ramsey teased the role of Green Lantern on social media and offered his support for the upcoming HBO Max series, which looks to be separate from the Arrowverse.
"I've talked to Greg [Berlanti] about it, and they have a great plan. It sounds fantastic," said Ramsey in January about the HBO Max series. "People are champing at the bit to see this universe, to see this military corp come to live-action, and I'm among the people who are so excited."