Dave Bautista takes to social media to state that he wants to join the DCEU as Marvel Studios doesn't think he or his character is worth it.
The actor who plays Drax in Marvel's Guardians of the Galaxy flicks tweeted, "Point is I freaking love comic book characters and I want a stand alone. @MarvelStudios doesn't see worth in #drax or possibly myself or both but I'm not giving up. I missed out on a DC project because of scheduling conflicts but hopefully there's other characters & opportunities."
It all started when a fan made mention that he could play Clayface, a Batman villain.
"I going to enthusiastically agree with you on that!" Bautista replied and then continued by weighing in on the new Joaquin Phoenix Joker movie. "Odd thing is I'm dying to see it but my brain has not connected it to Batman at all. There's a disconnect for some reason but I can't wait to see Joaquin as The Joker. Looks interestingly dark and grounded in the vein of The Dark Knight series. I'm in!!"
Regarding the scheduling conflict, it could be for James Gunn's The Suicide Squad – as Dave Bautista was rumored to play Peacemaker (a role now said to be going to fellow WWE Superstar John Cena) – Bautista is starring in and now filming the Zack Snyder zombie movie Army of the Dead.
James Gunn is due to start filming on The Suicide Squad shortly.
A while back also saw Dave Bautista reply "I accept" when a fan remarked that he should play Bane.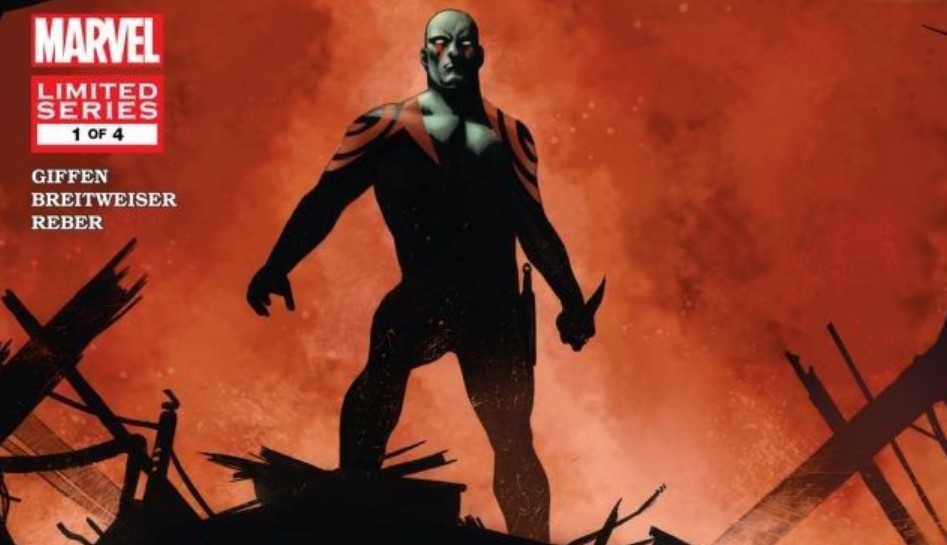 Dave Bautista wants a Marvel Drax movie
Regarding Dave Bautista wanting to do a Drax standalone movie, it would actually make sense as there are rumors of Marvel Studios doing an Annihilation movie in addition to Nova.
Prior to the Annihilation comic book event being published, there was a Drax mini-series that basically rebooted the character and showed Drax reborn as a smart badass character.
The only problem with the MCU, unfortunately, is that James Gunn made Drax a goofy comedic relief character instead of like the character in the comics. I suppose a Drax standalone movie could always fix that and bring the character closer to the one in the comics that appeared during Annihilation and the Dan Abnett Guardians of the Galaxy comics, but it appears that Kevin Feige wants to stick with his PC approach to the films instead; so possibly Bautista will be DC bound.
I have been told from insiders that James Gunn is a huge DC fan and will be going back to the DCEU when he finishes Guardians of the Galaxy 3, so perhaps, Dave Bautista will come along for the ride.