Dave Bautista takes to social media to tease a possible DC dream role, which may be for the Batman villains, Bane or possibly Clayface.
The WWE Superstar turned actor posted an image of himself on Monday in front of Warner Bros. studios.
"It won't come to you so get after it!!" Dave Bautista tweeted along with the hashtag: #DreamChaser.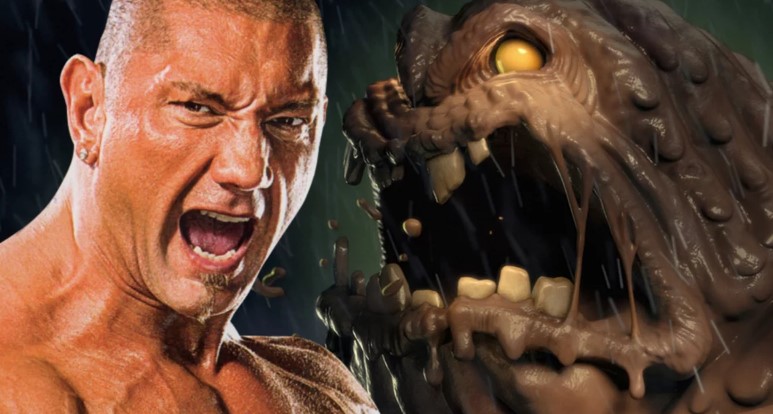 Dave Bautista wants to join the DCEU
Regarding why Dave Bautista may be teasing a DC role, the 50-year-old actor previously let it be known he wants to join the DCEU as Marvel doesn't see his worth as Drax.
"Point is I freaking love comic book characters and I want a stand-alone," Bautista tweeted back in August. "Marvel Studios doesn't see worth in Drax or possibly myself or both but I'm not giving up. I missed out on a DC project because of scheduling conflicts but hopefully, there's other characters and opportunities."
Regarding missing out on a DC project, it's thought that Dave Bautista is talking about James Gunn's The Suicide Squad, as Bautista was rumored for the role of Peacemaker, a role thought to have gone to fellow WWE Superstar John Cena, as Bautista had scheduling conflict while filming Zack Snyder's new Netflix movie, Army of the Dead.
Bautista filmed the Guardians of the Galaxy movies with James Gunn and is expected back for Guardians of the Galaxy 3.
Regarding potentially playing Clayface, a fan recommended the role which saw Bautista agree: "I going to enthusiastically agree with you on that!"
For Bane, Dave Bautista replied to a fan "I accept" when a fan remarked that he should play the character.
In addition to John Cena, the DCEU also sports WWE's Dwayne Johnson as Black Adam, so with the possible addition of Dave Bautista, maybe they can do some sort of DC Wrestlemania?!
Speaking of Wrestlemania, WWE recently announced Dave Bautista will be inducted to the WWE Hall of Fame along with the NWO.