Those rumors about the Man Without Fear getting the ax seem to be unfounded as the showrunner on the series lets it be known he has pitched Netflix a Daredevil Season 4.
Erik Oleson tweeted out an enthusiastic, "Just pitched @netflix #Daredevil Season 4. Fingers crossed!"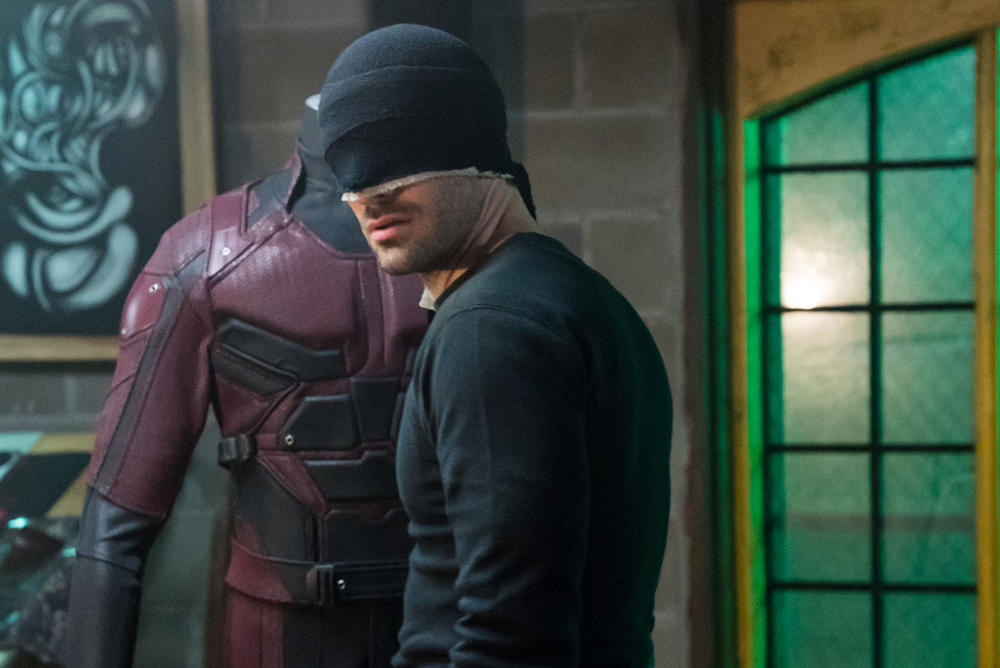 Regarding the potential of Daredevil getting canceled, Netflix recently decided to cancel both Luke Cage and Iron Fist.
In addition, it's speculated ratings and viewership are down the for Marvel Netflix shows, including Daredevil, but the potential nail in the coffin seems to be the fact that Disney is creating their own streaming service to compete with Netflix.
While there has been speculation of Netflix canceling Daredevil, Vincent D'Onofrio, who plays Wilson Fisk aka The Kingpin in the series, shot down any notion of the series getting canceled in a recent tweet as well.
"Nope," D'Onofrio replied when a fan remarked that they are canceling the Marvel Netflix series.
The good news is that in addition to a potential Daredevil Season 4, Netflix is releasing Jessica Jone Season 3 and Punisher Season 2.
Jon Bernthal recently teased the release of Punisher Season 2 with, "Tick. Tock."
As for now, it does seem as if Luke Cage and Iron Fist did get the ax because they had low viewership, but Daredevil seems to be safe which could mean a Season 4.