Daniel Dae Kim has been cast as Fire Lord Ozai in the Avatar: The Last Airbender live-action series coming to Netflix that is adapting the popular Nickelodeon animated series.
Kim, who is known for Lost and Hawaii Five-0, confirmed the casting news on Instagram.
Avatar: The Last Airbender will be authentic
Fire Lord Ozai is described as the ruthlessly driven leader of the Fire Nation who demands that everyone live up to his impossible standards, especially his teenage son, Prince Zuko (Dallas Liu). Ozai's drive to conquer and unite the world under firebender rule is a family burden — he believes that it's his destiny to finish a war started by his ancestors.
Daniel Dae Kim is no stranger to the world of Avatar: The Last Airbender as the actor voiced General Fong in an episode of the animated series and also in the 2007 video game, and Kim voiced Hiroshi Sato on The Legend of Korra spinoff.
The cast also includes Gordon Cormier as Aang, a fearless and fun-loving twelve-year-old who just happens to be the Avatar, master of all four elements and the keeper of balance and peace in the world; Iawentiio as Katara, a determined and hopeful waterbender, the last in her small village, and Ian Ousely as Sooka, Katara's sardonic and resourceful 16-year-old brother.
Albert Kim (Sleepy Hollow, Nikita) is the showrunner, executive producer, and writer.
"We'll be expanding and growing the world, and there will be surprises for existing fans and those new to the tale," Kim previously wrote. "But throughout this process, our byword has been "authenticity." To the story. To the characters. To the cultural influences. Authenticity is what keeps us going, both in front of the camera and behind it, which is why we've assembled a team unlike any seen before—a group of talented and passionate artists who are working around the clock to bring this rich and incredibly beautiful world to life."
Avatar: The Last Airbender Netflix cast and creative team: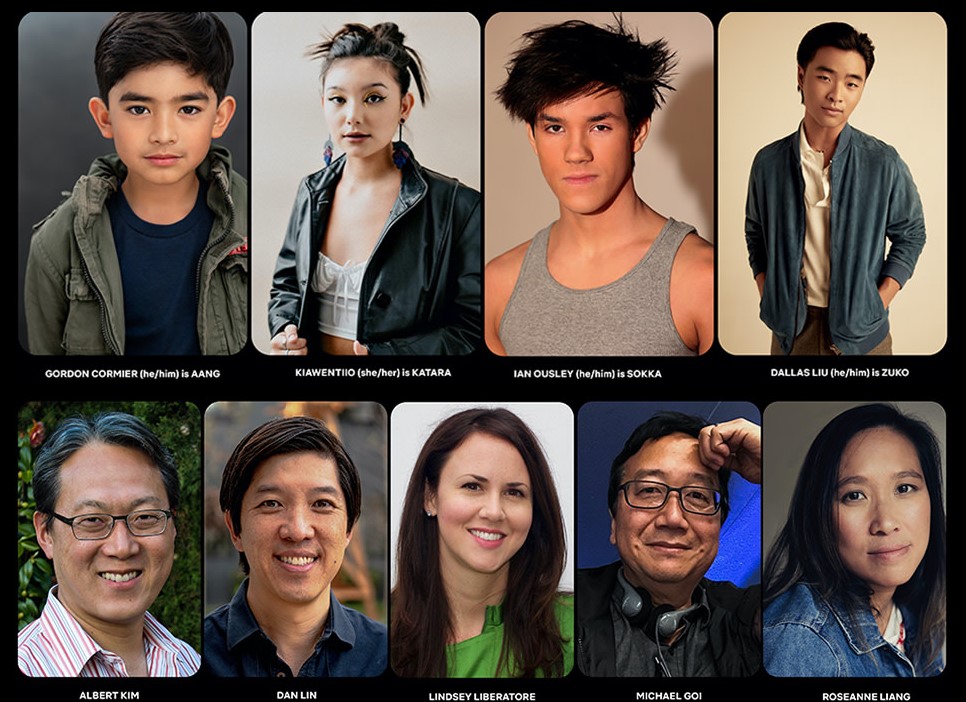 (via Deadline)