The first part of Crisis On Infinite Earths aired tonight on Supergirl, which included cool cameos, sweeping changes, and the death of Oliver Queen Green Arrow.
As I first revealed back during Comic-Con, DC insiders filled me in that a couple of characters from Titans would be appearing, which is exactly what happened.
Recall, I also said Tom Welling from Smallville would be back, and that if everything goes according to plan, Crisis On Infinite Earths would even connect to the DCEU.
Producer Marc Guggenheim also recently confirmed they reached out to Nicolas Cage to play his Superman from the defunct Superman Flyby movie, but apparently Cage may have turned the offer down.
Guggenheim also confirmed they will be using the John Williams Christopher Reeve Superman score from the Donner films, so we see there are already connections to the DC movies, as a surprise cameo from Earth-89 also reveals in the video below.
Check out video below featuring the cameos from tonight, the part 2 trailer, the death of Green Arrow as well as a behind-the-scenes look.
Crisis On Infinite Earths Part 2 airs on Monday, December 9, 2019 with Batwoman, followed by Part 3 with The Flash on Tuesday, December 10, part 4 airs Tuesday, January 14 with Arrow, and the series concludes Tuesday, January 14, 2020 with DC's Legends of Tomorrow.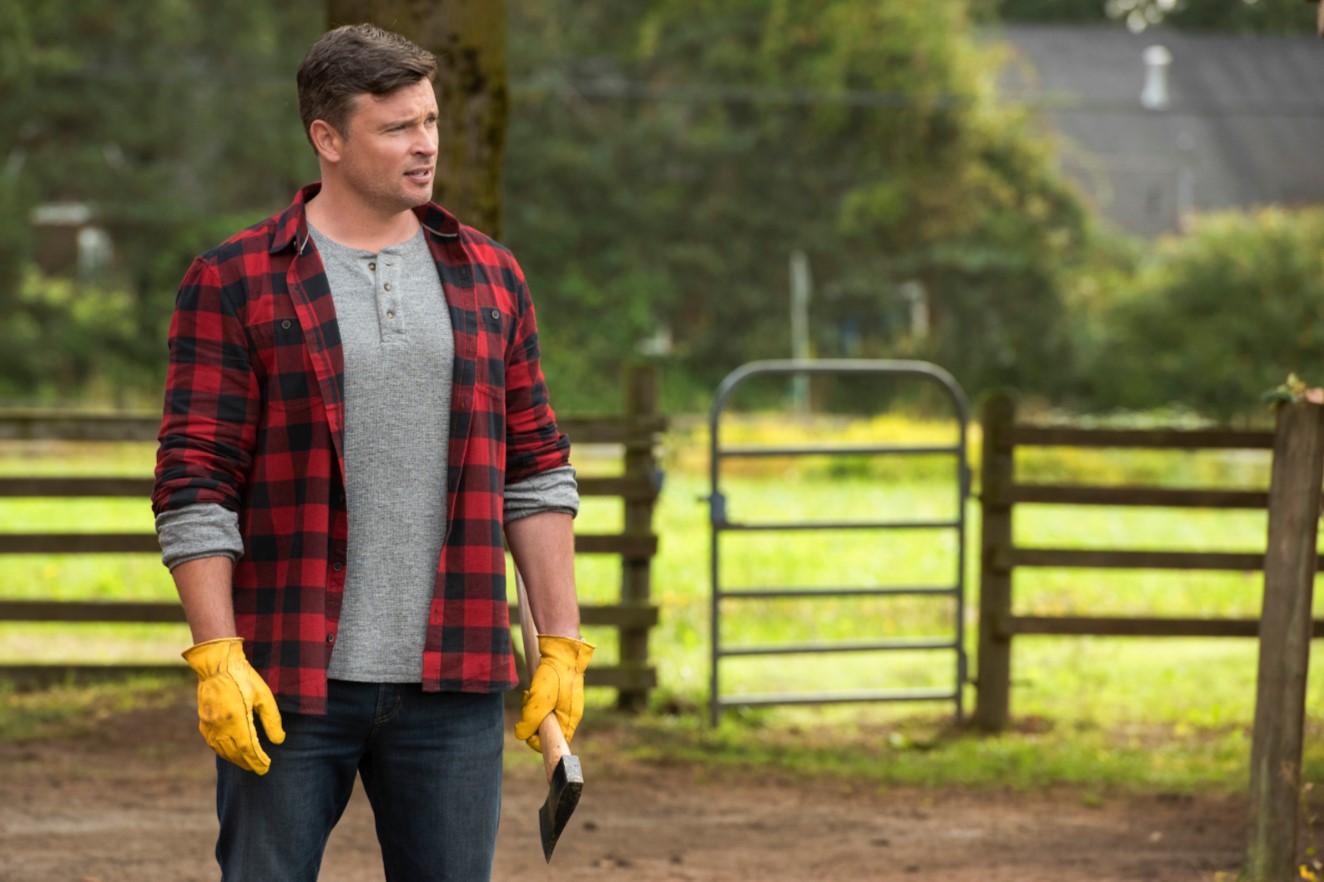 Crisis On Infinite Earths Cameos:
Crisis On Infinite Earths Part 2 Trailer:
Crisis On Infinite Earths Green Arrow Death Scene:
Crisis On Infinite Earths Behind-The-Scenes: