A new Conan the Barbian series is in the work at Netflix with what sounds like plans in place for other related projects.
The new series will be live-action based on the Robert E. Howard character and stories.
Fredrik Malmberg and Mark Wheeler's Pathfinder Media are behind the project in a deal with Netflix and Conan Properties International, owned by Malmberg's Cabinet Entertainment, which gives Netflix the exclusive option to acquire rights to the Conan literary library and develop works across TV and film, both live-action and animated.
According to Deadline, the search for the writer/showrunner and director is currently underway; Malmberg and Wheeler will serve as executive producers on the potential series through their Pathfinder Media.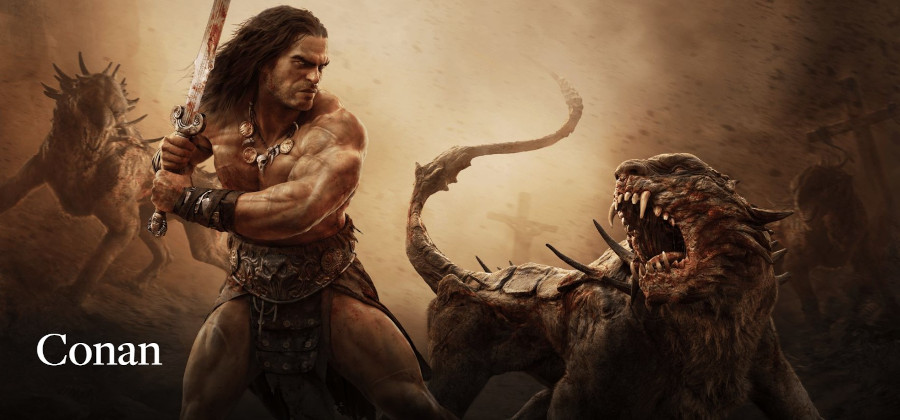 Who will play the new Conan?
Nothing is mentioned about casting, but it sounds as if a new actor will be cast as Conan The Barbarian who was most famously portrayed on the big screen in the '80s by Arnold Schwarzenegger and then by Jason Momoa in the 2011 remake.
Arnold Schwarzenegger was also involved in a King Conan movie, but that doesn't seem to be happening now as last year Arnold revealed the movie depended on those who owned the rights, where we now see they just signed with Netflix. So who knows, maybe Netflix will option a King Conan movie starring Arnold Schwarzenegger, which would be super cool.
Cabinet Entertainment describes its Conan property as:
One of the most universally recognizable iconic figures in modern popular culture, Conan was born from the creative genius of pulp fiction author Robert E. Howard. The tales of Conan forged the creation of a new genre of writing: Sword and Sorcery. Conan's epic adventures feature dramatic battles with formidable foes and liaisons with wanton women, as the world's most famous barbarian quests to become King.

Wildly popular for over seventy years, Conan continues to captivate fans worldwide. He boasts an incredible 95% target audience awareness in males 17-34. His vast media and merchandise empire spans feature films, television, videogames, comic book series, worldwide publishing, collectibles, toys, apparel and much more.

Conan's reign continues today in a vast array of entertainment categories [online games, games, comic publishing, classic films, global publishing].