It is confirmed that the recent trailer for The Batman does indeed show off Colin Farrell as Oswald Cobblepot aka Penguin.
Some fans questioned whether or not the ugly guy in the trailer is Farrell – as set images seemed to have hinted at a totally different look suggesting Emperor Penguin from the comics – but a make-up visual effects designer on The Batman has confirmed it is Colin Farrell.
Mike Marino posted a shot of Colin Farrell from the trailer on Instagram confirming it is the actor: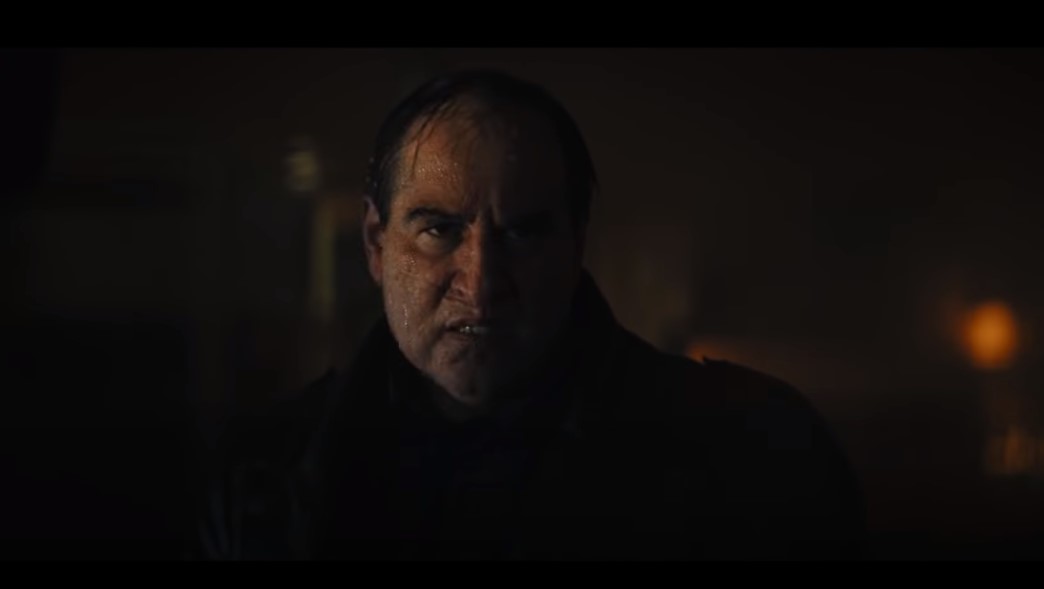 Penguin not main villain
Back in May saw Colin Farrell tease the character offering Penguin isn't the main villain of The Batman, which has fans excited because it could mean Farrell and Penguin could return in the sequel.
"I had only started it and I can't wait to get back. The creation of it, the aesthetic of the character, has been fun and I really am so excited to get back and explore it," said Farrell. "And I haven't got that much to do. I have a certain amount in the film. I am not all over it by any means. But there are a couple of some tasty scenes I have in it and my creation and I can't wait to get back. Yeah, I totally feel like it is something that I have not had the opportunity to explore before. It feels original and fun. But I am only at the start of the journey so I can't wait to get back and really get into it."
The Batman trailer:
The Batman has an Oct. 1, 2021 release directed by Matt Reeves starring Robert Pattinson as Gotham City's vigilante detective, Batman, and billionaire Bruce Wayne.
Starring alongside Pattinson as Gotham's famous and infamous cast of characters are Zoë Kravitz as Selina Kyle; Paul Dano as Edward Nashton; Jeffrey Wright as the GCPD's James Gordon; John Turturro as Carmine Falcone; Peter Sarsgaard as Gotham D.A. Gil Colson; Jayme Lawson as mayoral candidate Bella Reál; with Andy Serkis as Alfred; and Colin Farrell as Oswald Cobblepot.