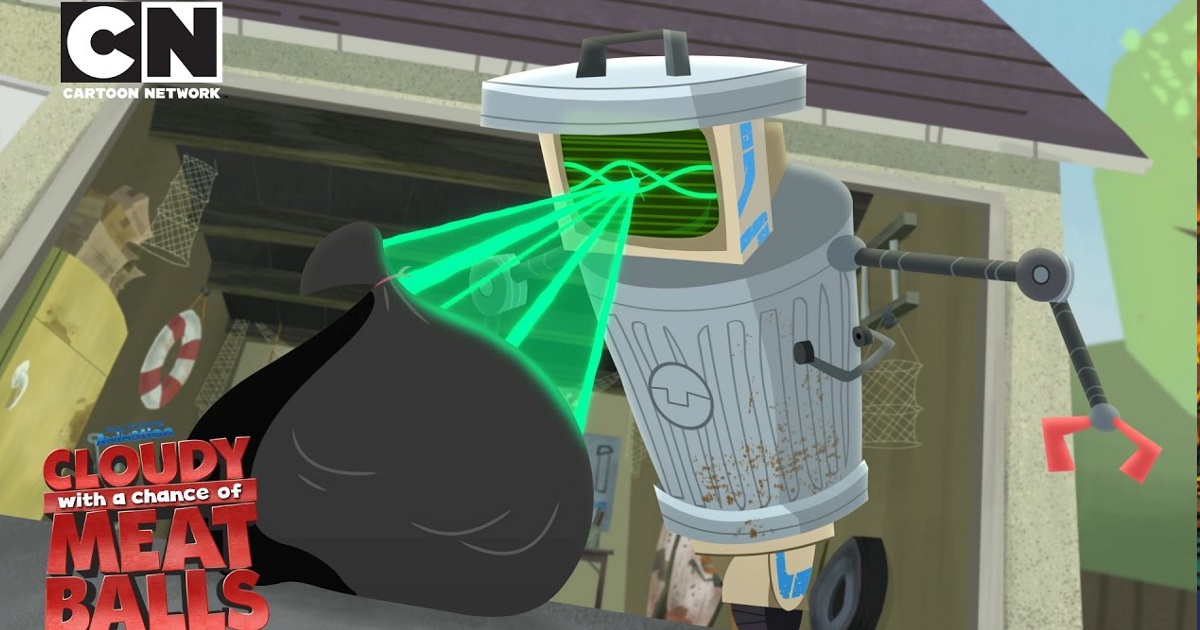 Cartoon Network today announced a new TV series, Cloudy with a Chance of Meatballs will make its series premiere on Monday, March 6 at 5:30 p.m. (ET/PT). The mouth-watering comedy series is based on Sony Pictures Animation's 2009 animated feature comedy hit Cloudy with a Chance of Meatballs and its 2013 sequel, Cloudy with a Chance of Meatballs 2 that were both global hits. The TV series is produced by DHX Media and Sony Pictures Animation in association with Corus Entertainment.
The Cloudy with a Chance of Meatballs series takes place before giant food rains down on Swallow Falls. Sardines are still the driving force behind the town's booming economy. Favorite character Flint Lockwood returns as a teenager trying to change the world one invention at a time. Lucky for him, his best friend and aspiring meteorologist Sam Sparks is there to lend a hand. All of the great characters from the film return including Flint's dad, Tim; Flint's lab assistant, Steve the monkey; Earl, the school's busiest teacher; Manny, the head of the school's audiovisual department; Brent, the local teenage celebrity and captain of the mascot team; and Mayor Shelbourne, who wins every election with a pro-sardine platform, and more.
A sneak peek of Cloudy with a Chance of Meatballs will also premiere Monday, Feb. 20 at 6:30 p.m. ET/PT on Cartoon Network and audiences can see it first on the Cartoon Network app.