Christian Bale as Gorr the God Butcher stands revealed as the villain of Thor: Love and Thunder.
Check out the new trailer below as well as screenshots and the poster offering a look at Bale in the film where I am liking what I am seeing so far as Gorr comes off as really badass.
However, what I am not really digging is the Natalie Portman Mighty Thor, TBH, as she comes off as another Mary Sue who hasn't been trained but instantly knows how to kick all kinds of ass (Rey in Star Wars, etc.).
As I previously said, I am hoping all the goofiness in the flick is offset by the badass role Christian Bale plays as Gorr the God Butcher. Overall, I am digging the trailer, so hopefully this is good.
Regarding Gorr the God Butcher, long story short, in the comics, he is an alien being who lost everything around him and blames the gods for his misfortune; so when he comes upon a dying god, Gorr takes the god's sword, the All-Black the Necrosword, and kills the god, and continues to hunt down gods across the universe which led to confrontations with Thor.
"The only ones who gods care about is themselves," says Christian Bale's Gorr in the trailer, "So this is my vow. All gods will die."
From the footage below, it seems as if they are sticking close to the comic book roots.
Thor: Love and Thunder gets released on July 8, 2022 directed by Taika Waititi and also stars Chris Hemsworth, Tessa Thompson, Chris Pratt, Karen Gillan, Sean Gunn, Dave Bautista, with Waititi also providing the voice of Korg.
Synopsis: Thor: Love and Thunder finds Thor (Chris Hemsworth) on a journey unlike anything he's ever faced – a quest for inner peace. But his retirement is interrupted by a galactic killer known as Gorr the God Butcher (Christian Bale), who seeks the extinction of the gods. To combat the threat, Thor enlists the help of King Valkyrie (Tessa Thompson), Korg (Taika Waititi) and ex-girlfriend Jane Foster (Natalie Portman), who – to Thor's surprise – inexplicably wields his magical hammer, Mjolnir, as the Mighty Thor. Together, they embark upon a harrowing cosmic adventure to uncover the mystery of the God Butcher's vengeance and stop him before it's too late.
Thor: Love and Thunder trailer featuring Chrisitan Bale as Gorr the God Butcher:
Thor: Love and Thunder Chrisitan Bale as Gorr the God Butcher screenshots: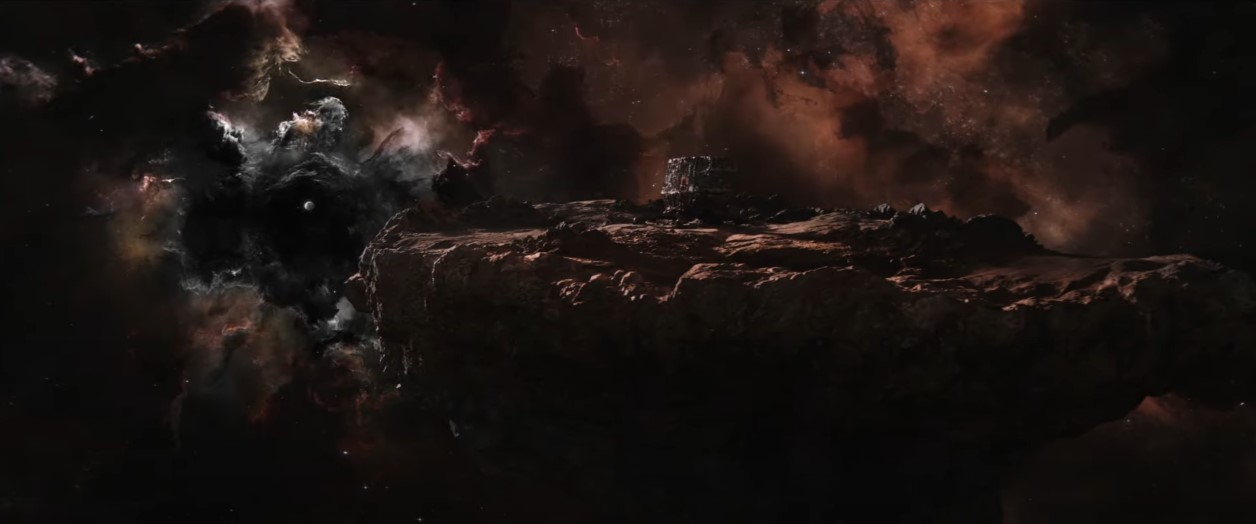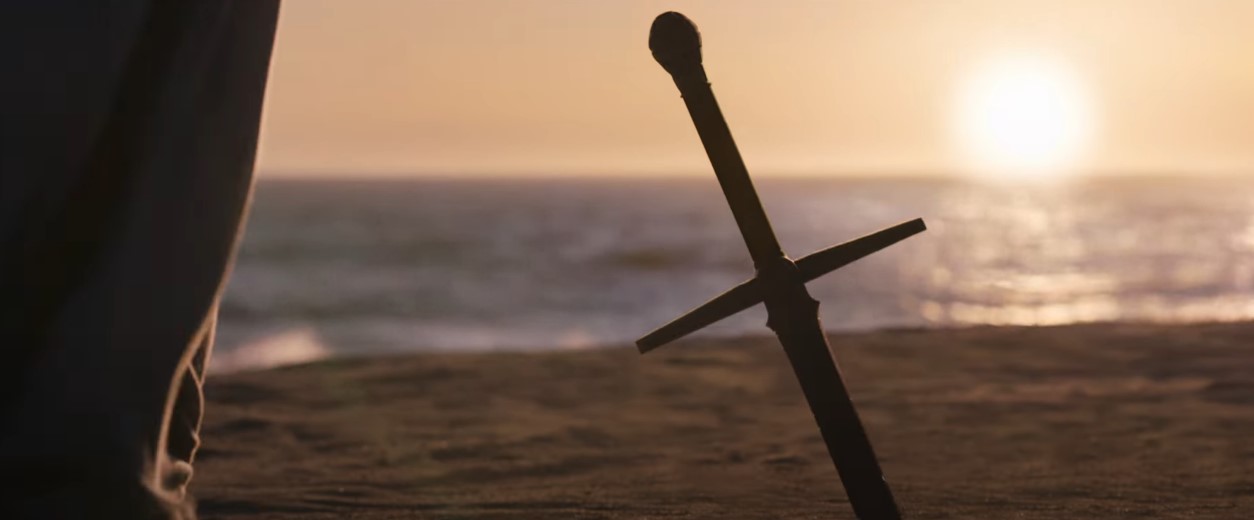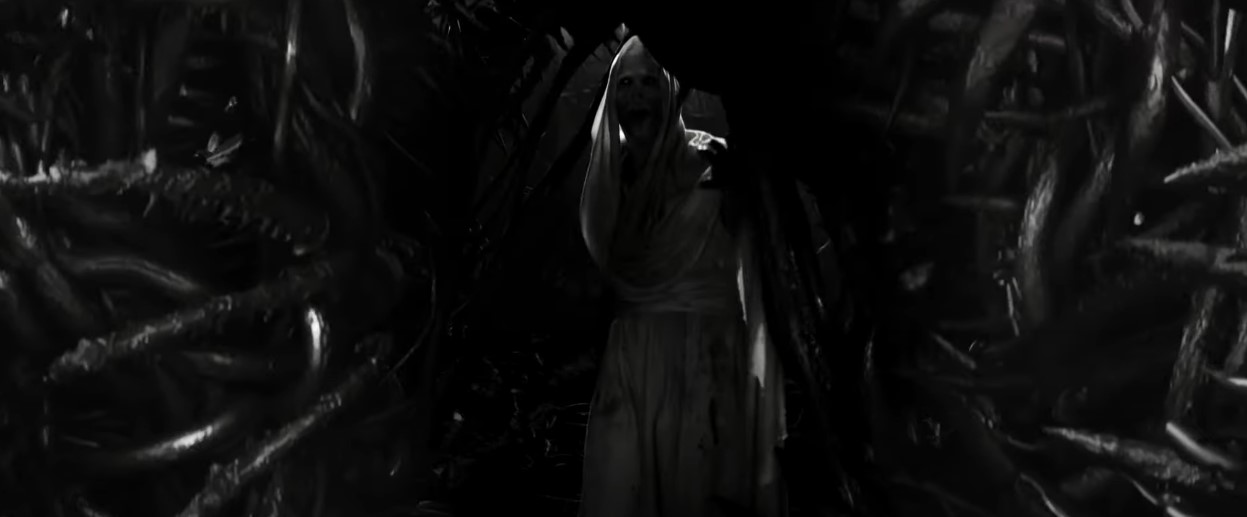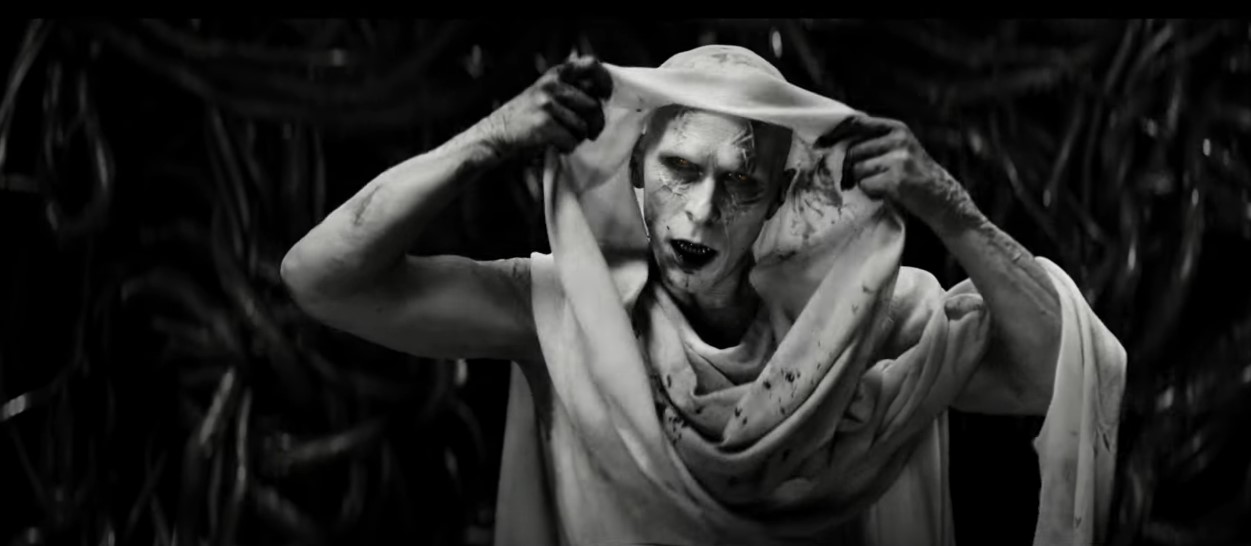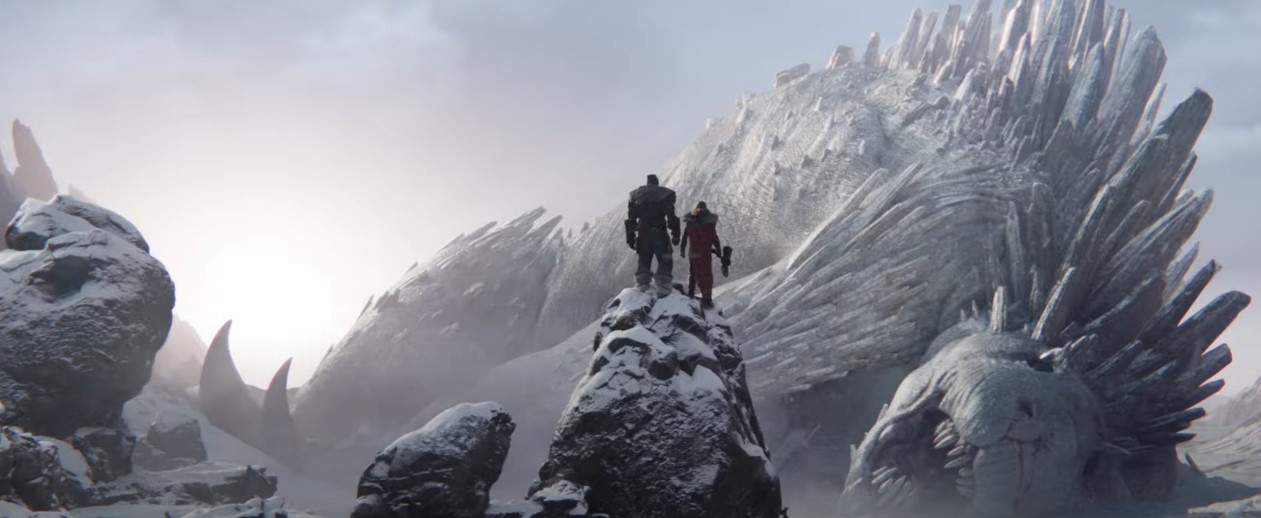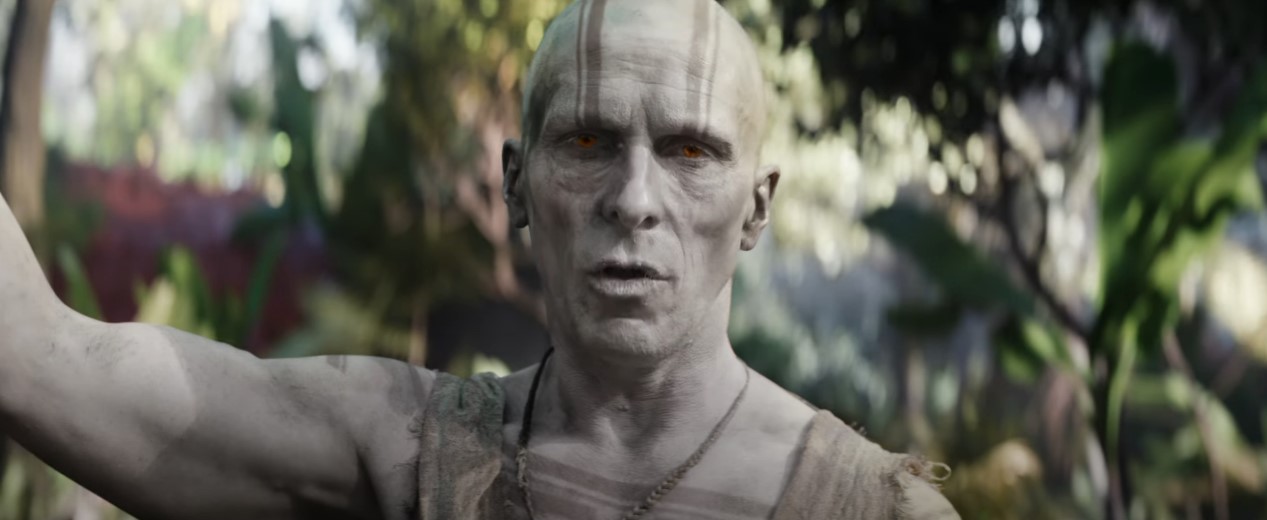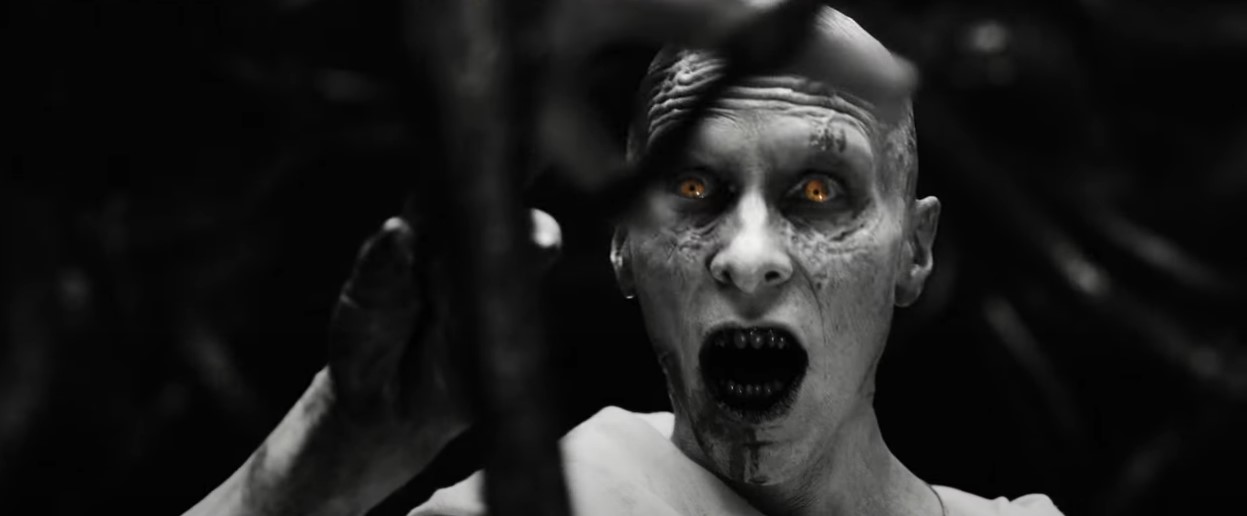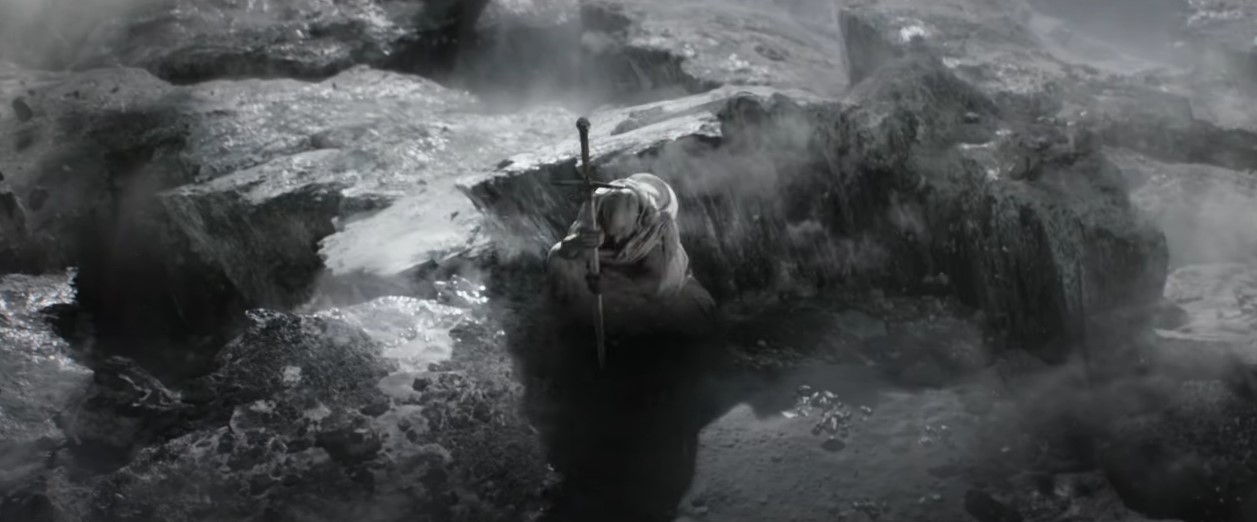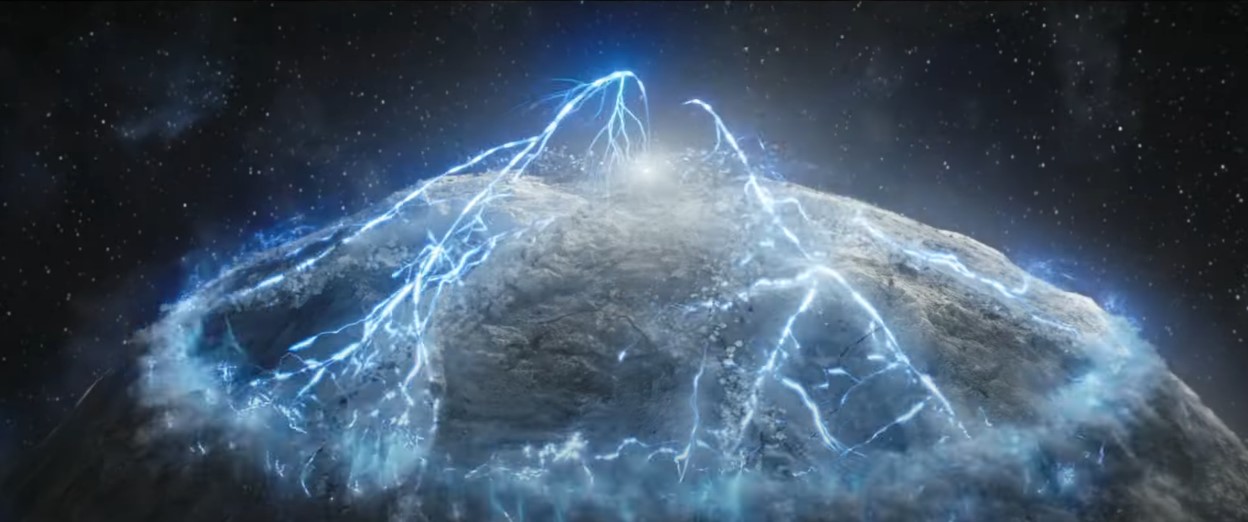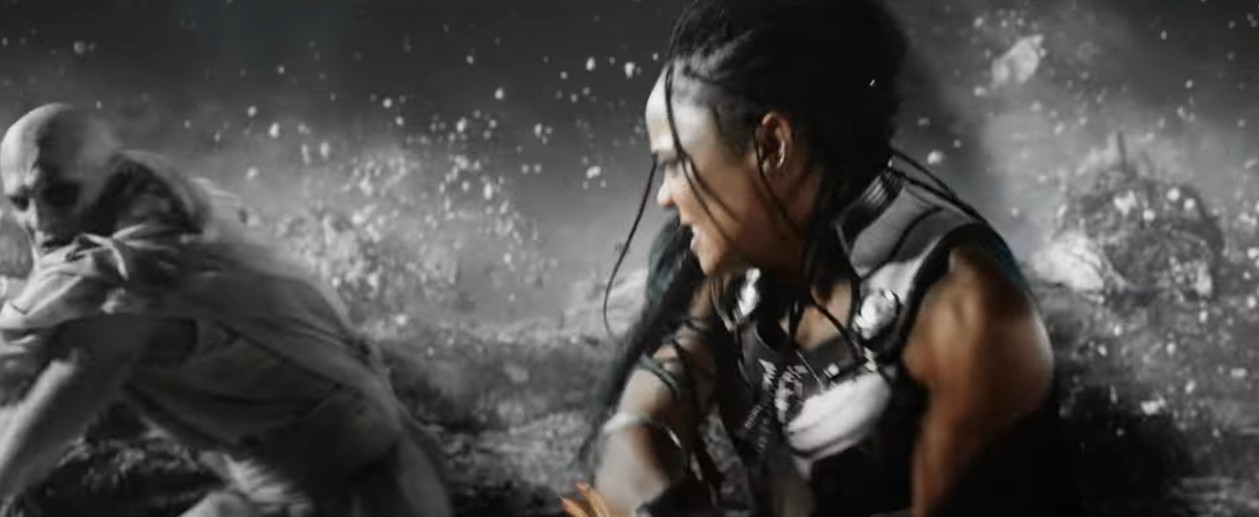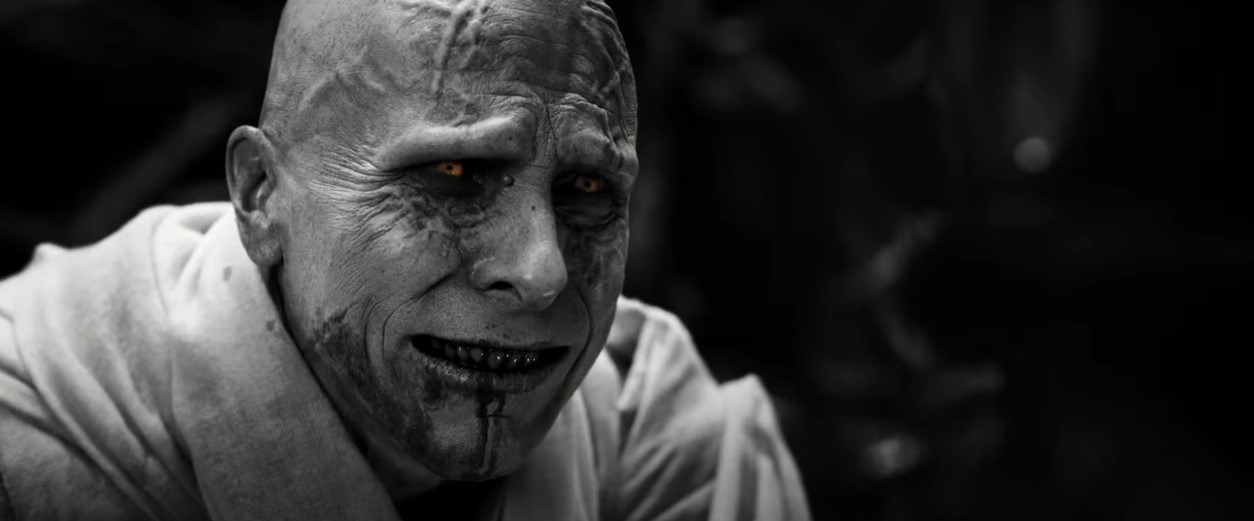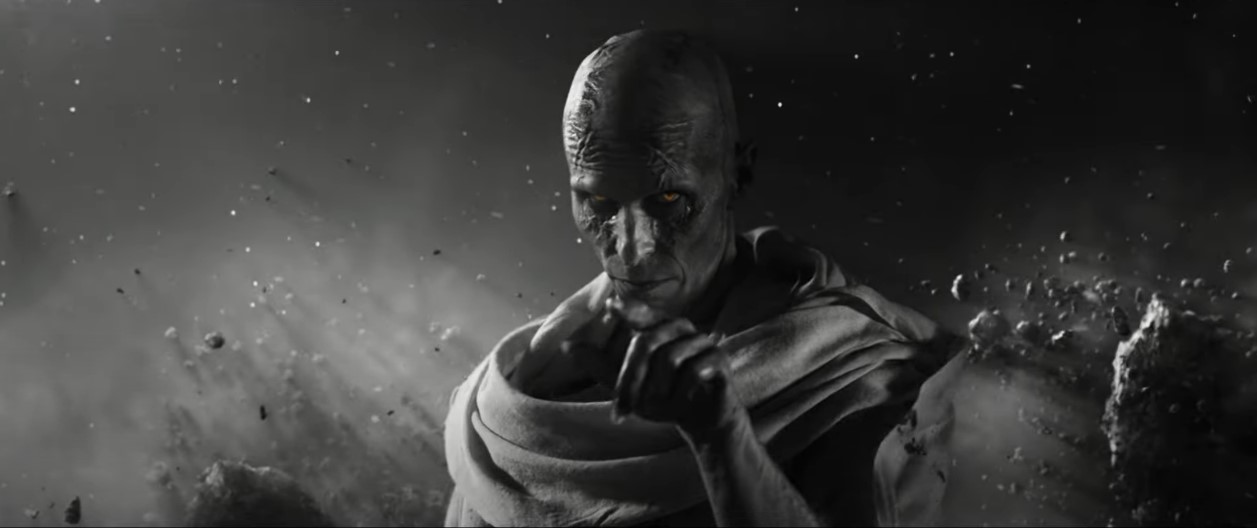 Thor: Love and Thunder poster featuring Chrisitan Bale as Gorr the God Butcher: