Check out a first look at the fully transformed Cheetah in Wonder Woman 1984, played by actress Kristen Wiig.
The leaked image looks to be promo art of some kind which shows Kristen Wiig as a villain of the movie, Cheetah, who in the comics has enhanced strength and speed, heightened senses of smell and hearing, and augmented reflexes and agility, with fangs and claws that are preternaturally sharp and strong.
In the comics, the character gets her powers in various ways, depending on the story, but in Wonder Woman 1984 Wiig's Barbara Minerva Cheetah origin will be tweaked (no spoilers).
Redditors who have seen the Wonder Woman 1984 test screening have also said the leaked image fits with what they saw, though Barbara's transformation into Cheetah is said to take place in a much more darker lit scene.
It's also known that Cheetah isn't the only villain in the movie as The Mandalorian's Pedro Pascal is playing Max Lord, whose comic book origin is also getting tweaked for the film.
A previously leaked image also showed Krysten Wiig as Cheetah, though not fully transformed. See below.
Cheetah fully transformed in Wonder Woman 1984: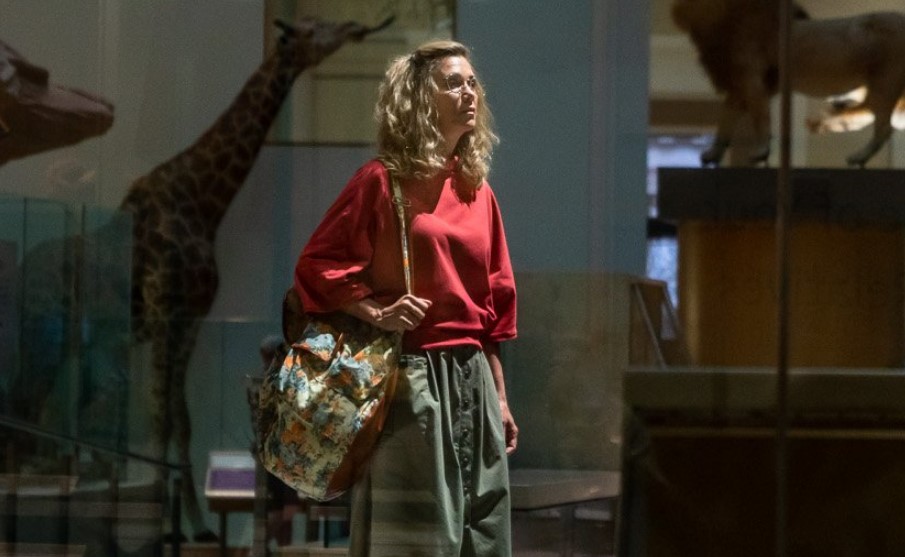 Wonder Woman 1984
Wonder Woman 1984 gets released June 5, 2020 release directed by Patty Jenkins starring Gal Gadot as the titular character, Chris Pine as Steve Trevor, Kristen Wiig as The Cheetah, Pedro Pascal as Max Lord, Robin Wright as Antiope and Connie Nielsen as Hippolyta.
Synopsis: Fast forward to the 1980s as Wonder Woman's next big-screen adventure finds her facing all-new foes.