With the release of the new Captain Marvel trailer comes a first look at Clark Gregg as SHIELD Agent Phil Coulson.
As the movie is set in the 1990s, Marvel Studios used special de-aging technology for both Clark Gregg and Samuel L. Jackson's Nick Fury to make them look 25 years younger.
"There was something really special about going back to the early days when he was just kind of coming up the ranks," Clark Gregg recently told EW. "I had to take innocence workshops and go back to when he was a little less crusty and jaded!"
Clark Gregg jokes about 90s nostalgia that will make its way into the movie (the trailer also revealed a Blockbuster video store)
"He's a relatively new S.H.I.E.L.D. agent who is obsessed with MC Hammer and dresses just like him, and it makes Director Fury so angry," Clark Gregg said with a laugh. "The genie pants don't really go with the Armani."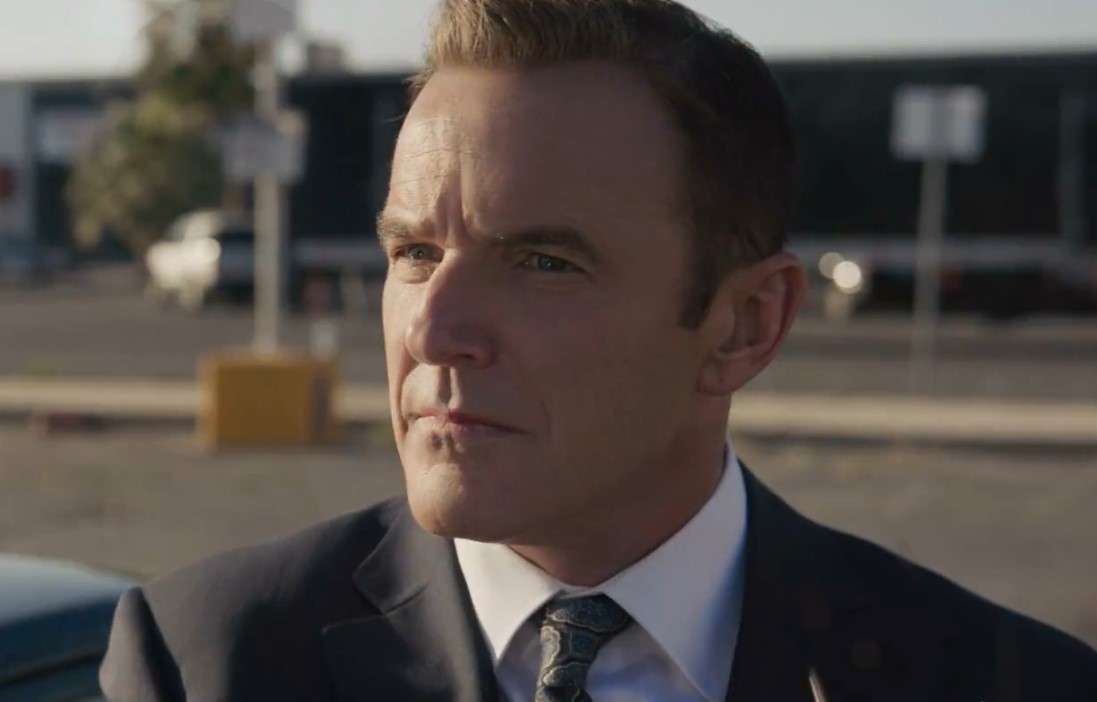 Regarding looking 25 years younger in the movie, Clark Gregg jokes they have been using the same tech for Tony Stark and Iron Man in the MCU.
"When I got the call saying they wanted to do this and have Coulson be in this '90s world, they said, 'Do you have a trainer?'" Gregg said. "People don't know this but Robert Downey is actually 71. So they've been doing that for him in all of these movies."
Captain Marvel has a March 8, 2019 release directed by the writing/directing team of Anna Boden and Ryan Fleck and stars Academy Award winner Brie Larson, Samuel L. Jackson, Ben Mendelsohn, Djimon Hounsou, Lee Pace, Lashana Lynch, Gemma Chan, Algenis Perez Soto, Rune Temte, McKenna Grace, with Clark Gregg, and Jude Law.
The movie follows Carol Danvers as she becomes one of the universe's most powerful heroes when Earth is caught in the middle of a galactic war between two alien races. Set in the 1990s, the film is an all-new adventure from a previously unseen period in the history of the Marvel Cinematic Universe.