It's another day, and there is another Captain Marvel controversy, this time surrounding the number of bad reviews for the film with blamed being pointed at who else? White dudes.
Earlier saw the Captain Marvel Rotten Tomatoes score reach a high of around 91%, leading many fans to believe their prayers had been answered; however, things quickly went sour as the Captain Marvel Rotten Tomatoes score dropped to a new low of 83%. Presently, 131 reviews are counted, with 109 "Fresh" positive reviews to 22 "Rotten" negative reviews. Over at Mediacritic, the site lists 24 positive reviews, 14 mixed and 1 negative, giving it a score of 66.
So following in Captain Marvel star Brie Larson's footsteps of not liking what white dudes have to say, the ultra-feminist The Mary Sue website – started by a rich white dude and now a Mashable partner – wrote an article blaming men for the negative reviews.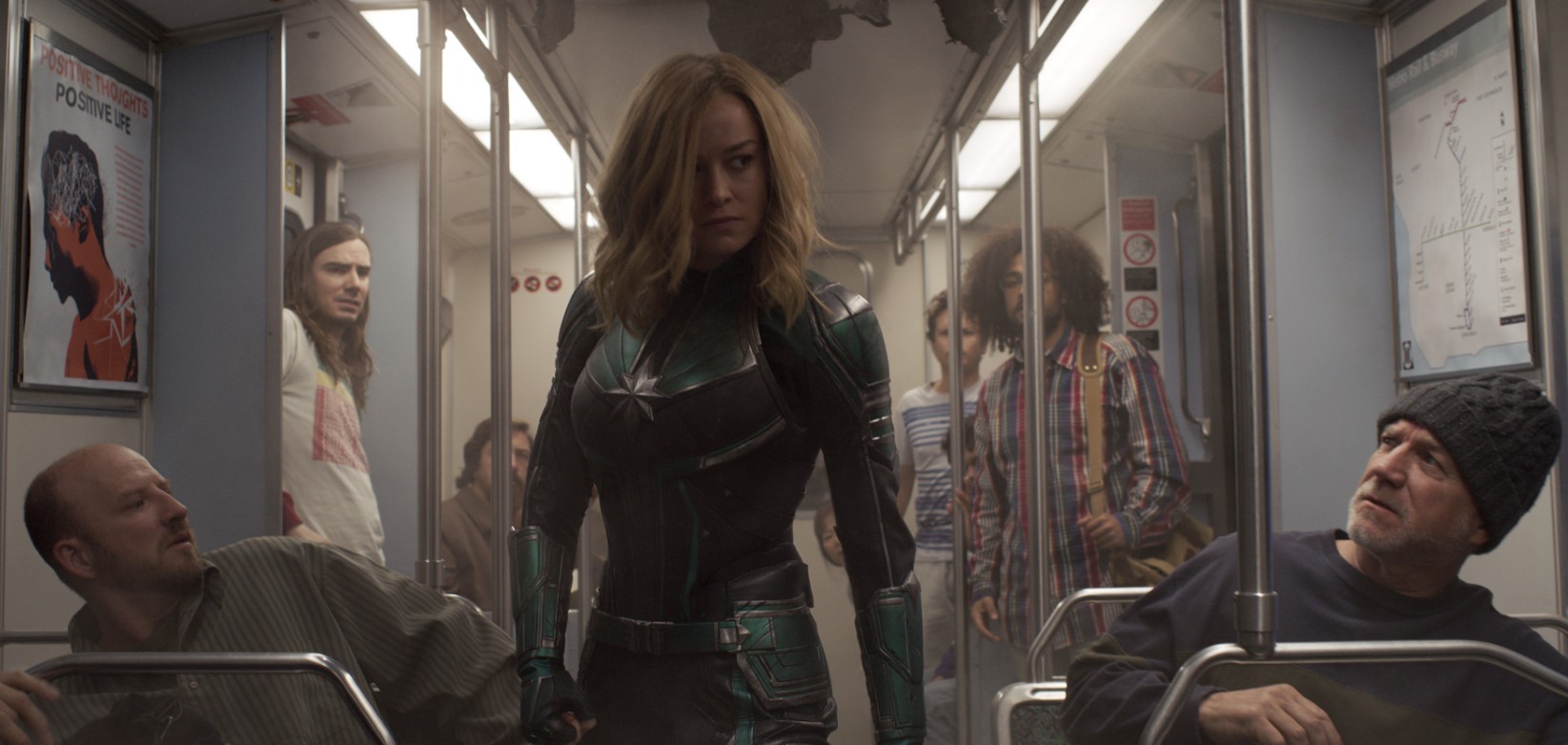 While the site notes the negative reviews are written by men, it fails to point out that over 30% of the negative reviews on Rotten Tomatoes are written by – you guessed it – females.
Have a gander:
"A great superhero origin story hobbled by the corporation using it for their own selfish purpose," Kristen Lopez of the Cultress wrote.
"The raw material is all there, but filmmaking itself does not yield any truly thrilling, resonant moments. The action sequences are rote, at times almost muddled," Esther Zuckerman of Thrillist wrote.
"The first female-led movie of the MCU deserved more," Lindsey Bahr of the AP wrote who gave Captain Marvel a 2.5/4.
"It succeeds more as an amusing fill-in-the-blanks Marvel backstory provider than a confident, stand-alone tale of a woman discovering her fierceness," Mara Reinstein of US Weekly wrote.
"It's everything you might expect a sci-fi superhero movie to be, if you hadn't seen one in a long time.," Ignatiy Vishnevetsky of AV Club wrote who rated the film as a "C."
"Marvel not only finds itself lagging behind DC with its first female super hero, but utterly losing the contest. 'Captain Marvel' is a boring mishmash of ideas from a score of other movies and franchises…" Laura Clifford of Reeling Reviews wrote who gave the flick a "C-."
"Larson does get a few opportunities in Captain Marvel to be that regular, flawed-but-strong human-there just aren't enough of them, and they're hardly the focus of the movie," Stephanie Zacharek of Time Magazine wrote.