Following the billion-dollar success of the MCU movie starring Brie Larson, comes an adult film parody of the Captain Marvel movie from Axel Braun.
The adult film star director posted the cover for the Captain Marvel parody movie on social media.
"HERE IT IS!!! Behold the EPIC AWESOMENESS of [Kenzie Taylor] all suited up on the cover of my upcoming parody #CaptainMarvel..., ready to kick some a-- and blow your minds!!!" Braun tweeted.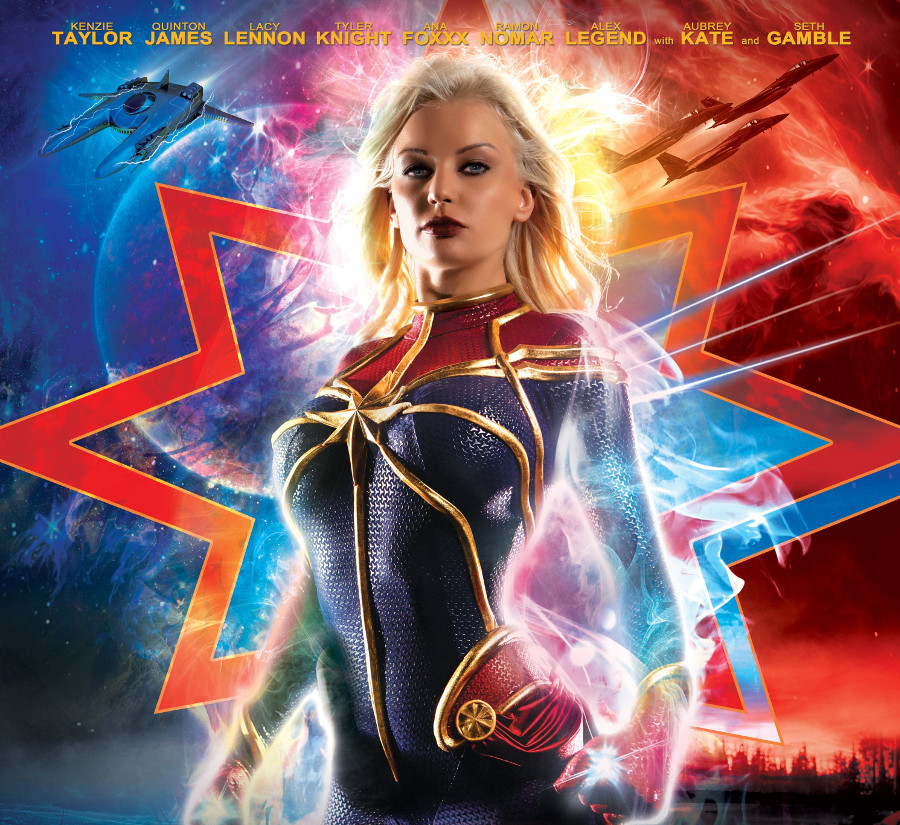 Captain Marvel adult film parody stars Kenzie Taylor
Axel Braun has previously filmed parodies of other comic book movies including Deadpool, Justice League, Suicide Squad, Batman vs Superman, Supergirl, Wonder Woman, X-Men, Spider-Man, Wolverine and more.
Regarding why the movies are allowed to be made, copyright law doesn't apply to parodies, so Axel Braun can make as many of these types of flicks as he wants.
The actress playing Captain Marvel, Kenzie Taylor, also posted images on her social media of her character along with "Yon-Rogg."
"Can't wait for you all the see #CaptainMarvel... releasing to the public September 30th!!!!" Taylor tweeted.
The film also happens to feature Jean Grey.
"And if you are wondering what Jean Grey is doing in a Captain Marvel parody...you'll just have to wait and see," Braun tweeted.
Update: Monica Rambeau is revealed.