Captain Marvel is getting an adult film parody from Axel Braun who now reveals the flick's version of Monica Rambeau.
Recall that in the MCU film, Monica Rambeau was a young girl with her mother, Maria, featured in the movie, but we see that Axel Braun knows his comic book history, as the character actually donned the "Captain Marvel" title prior to Carol Danvers (and Brie Larson) in the comics.
"MARVEL MONDAY! Before Carol Danvers, there was ANOTHER female #CaptainMarvel. Monica Rambeau owned the title for more than a decade and even became the leader of the #Avengers, but somehow she got erased…on 9/30… Anna Fox will correct that!" Braun tweeted.
"Yayyy I'm so honored to play this amazing role for you," the actress responded.
The film doesn't only feature Monica Rambeau, but Jean Grey as well. Maybe we'll even see Rogue?
In the comics, Monica Rambeau was created in 1982 and became the leader of the Avengers. Following having been exposed to extra-terrestrial energy, the media referred to her (in the comics) as "Captain Marvel," and with the blessing of The Thing from the Fantastic Four who told her the late Mar-vell had used the name, she continued on with the title. Eventually, she would give up the title and adopt the names Photon, Pulsar, Nextwave, and Spectrum. Her powers include the ability to transformer herself into any form of energy within the electromagnetic spectrum, energy projectiles, and immortality.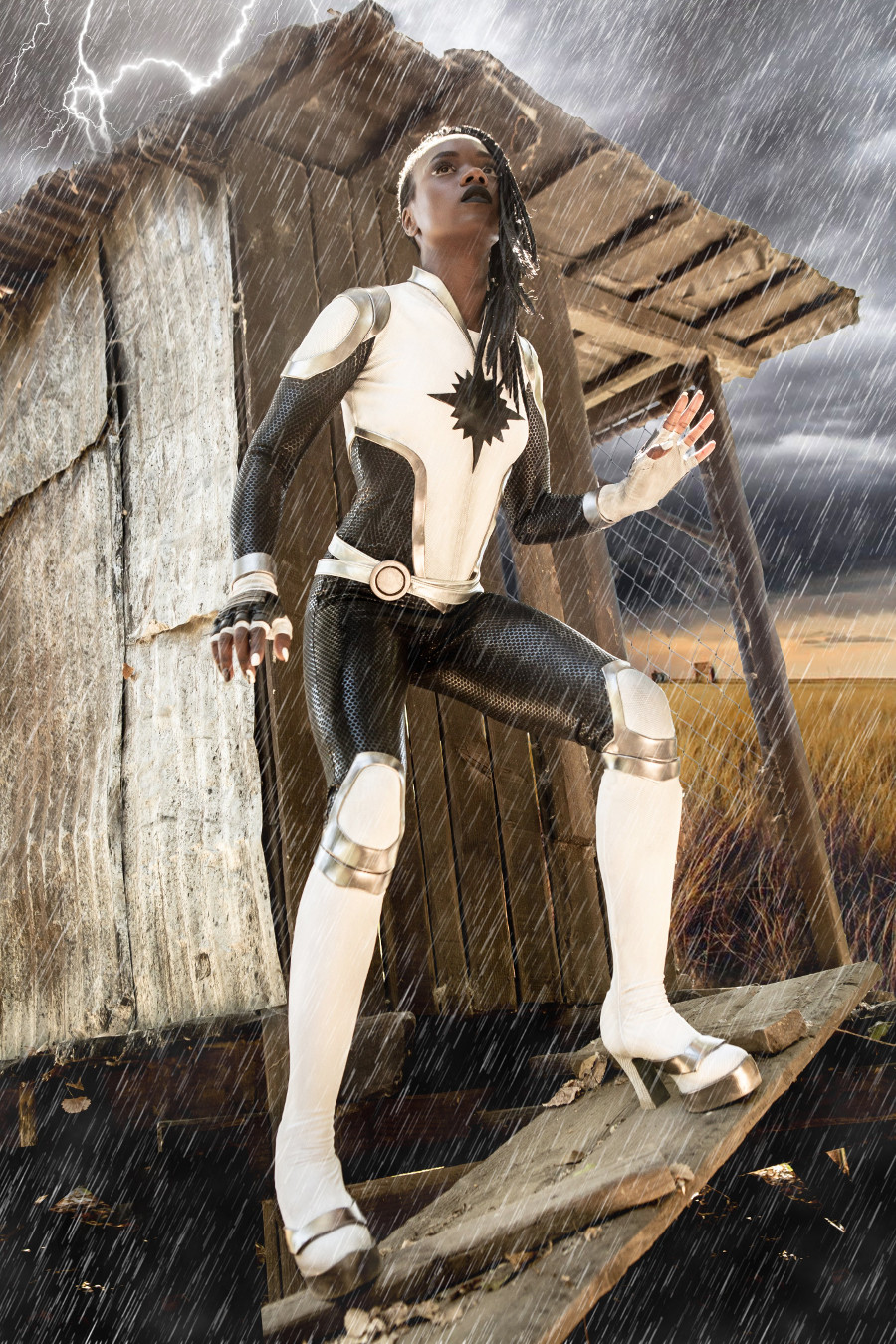 Monica Rambeau suits up for Captain Marvel adult film parody
Details for the Captain Marvel adult film parody include that it gets released September 30th starring Kenzie Taylor as the titular character.
And in case you are wondering how the movie can be made, parody is allowed under copyright law.
Axel Braun has previously filmed parodies of other comic book characters and movies including Deadpool, Justice League, Suicide Squad, Batman vs Superman, Supergirl, Wonder Woman, X-Men, Spider-Man, Wolverine and more.
Kenzie Taylor Captain Marvel: