Thanks to merchandise, we get a look at the new Captain America costume that will be used by Anthony Mackie in The Falcon and the Winter Soldier series by Marvel on Disney Plus.
A user on Twitter posted a pair of images which includes art featuring Anthony Mackie as Sam Wilson sporting the Captain America uniform.
—- O uniforme do novo Capitão América!!

Um vazamento da linha de brinquedos de "The Falcon and The Winter Soldier" mostra o novo uniforme do Sam Wilson. pic.twitter.com/KAVkDKdQr7

— Marvel News (@BRMarvelNews) January 15, 2021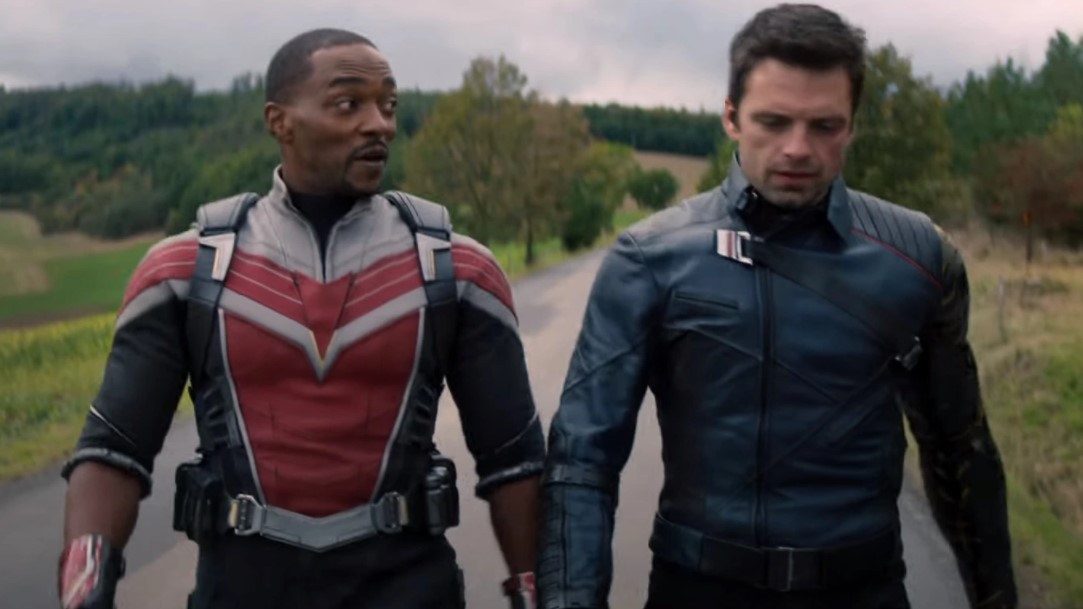 Anthony Mackie is the new Captain America
Recently saw a black Captain America confirmed by Mackie's makeup artist.
"We're getting a black Captain America this year, so let's not cancel 2020 just yet," Latoya Henderson posted to her Instagram story.
Mackie also teased Captain America in an appearance on Jimmy Fallon last June.
"I'm happy to say we are not canceled, we are on hold. So we're going back, hopefully sometime soon to finish it up. We have very little stuff to do, but I am very happy with it. We have a little bit more to go back and do, but everybody rest assured, it will come out. We are not canceled," Mackie told Fallon. "Because you know, in this business, people are like, 'Take a little break, we'll come back to it,' that means they're never coming back to it [laughs]. I'm like, 'Man, I was Captain America for all of two weeks, this sucks! How did I get fired on my day off?"
What's interesting is that yesterday saw the news that Chris Evans is likely returning to the MCU, so what happens to "Captain America" remains to be seen. Going forward, with Evans play Steve Rogers while Mackie continues on as Cap? Or will there be two versions of Captain America in the MCU?
The Falcon and the Winter Soldier debuts on Disney Plus March 19, 2021.
A recent description for the series offers: [The Falcon and Bucky Barnes], who came together in the final moments of Avengers: Endgame, team up on a global adventure that tests their abilities—and their patience.