There was a controversy at last night's 76th Golden Globe ceremony as director Bryan Singer's name was intentionally not mentioned when Bohemian Rhapsody won for Best Motion Picture and Best Performance by an Actor.
Following Bohemian Rhapsody winning for Best Motion Picture, the cast and producers took to the stage to accept the award, with producer Graham King notably not mentioning the film's director, Bryan Singer, who is known for directing and producing the Fox X-Men movies and TV shows.
Likewise, when Rami Malek won for Best Performance by an Actor for his performance of Freddie Mercury in Bohemian Rhapsody, he made no mention of Singer as well.
Fox Studios had fired Singer just two weeks prior to completion of the movie reportedly over bad behavior (something Singer has been known for, including on X-Men: Apocalypse) which included being late to the set; having friends coming and going all the time; being emotionally distraught; tension with Malek which included throwing a temper tantrum that saw Singer throw electrical equipment, but it all came to a head when Singer left production and asked that filming pause for a couple of weeks, which it did. That is when Fox decided to fire Singer.
Then there are the accusations of sexual misconduct, as in 2017 Singer was accused of rape, and Singer is accused of taking and drugging underage boys at parties, with various images online (Singer has denied the allegations calling them "false accusations and bogus lawsuits.")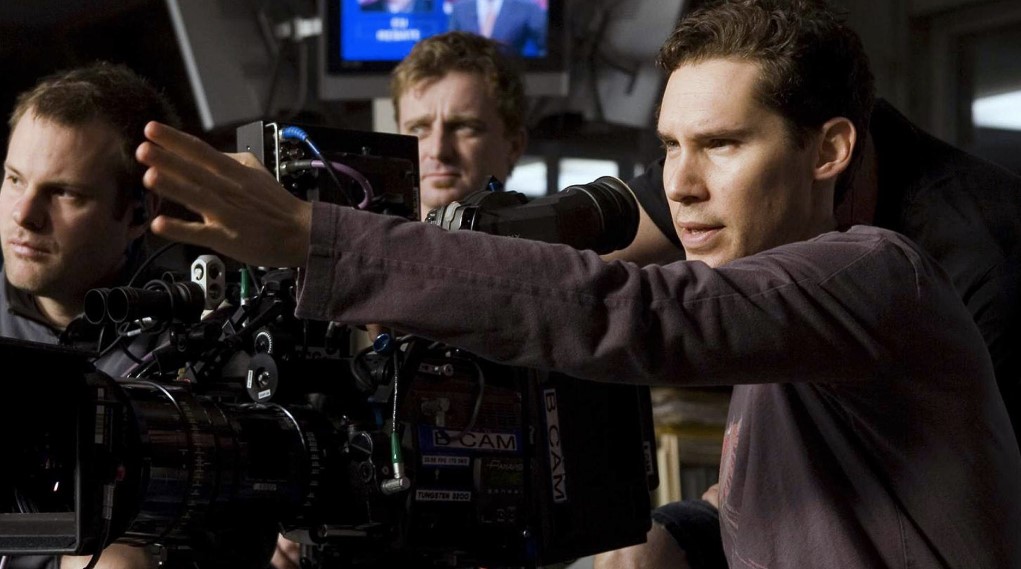 EW.com also points out following the Golden Globes, users on social media began to point out that Bryan Singer had been "snubbed," and that Bohemian Rhapsody was not received all that favorably by critics (62% at Rotten Tomatoes), but won the awards anyway, while movie such as Black Panther, BlacKkKlansman, If Beale Street Could Talk and odds-on favorite A Star Is Born were perceived better (for the record, 90% of the Rotten Tomatoes audience stated they liked Bohemian Rhapsody).
Bohemian Rhapsody producer Graham King, who helped get Singer on board, was asked backstage following the Golden Globes about the controversy and online backlash.
"That's not something we should talk about tonight," King said. "Every single person collaborated and did [the film] out of passion [for] making this story. That was everybody."
Rami Malek also commented on the controversy, "There was only one thing we needed to do, celebrate Freddie Mercury. He is a marvel. Nothing was going to compromise us. We're giving him the love, celebration and adulation he deserves."
Update: Bryan Singer responded to the Golden Globes win on Instagram:
"What an honor. Thank you #HollywoodForeignPress," Singer said.
Original article continues:
Following having been fired, Bryan Singer previously released the following statement:
"Bohemian Rhapsody is a passion project of mine. With fewer than three weeks to shoot remaining, I asked Fox for some time off so I could return to the U.S. to deal with pressing health matters concerning one of my parents. This was a very taxing experience, which ultimately took a serious toll on my own health. Unfortunately, the studio was unwilling to accommodate me and terminated my services. This was not my decision and it was beyond my control. Rumors that my unexpected departure from the film was sparked by a dispute I had with Rami Malek are not true. While, at times, we did have creative differences on set, Rami and I successfully put those differences behind us and continued to work on the film together until just prior to Thanksgiving. I wanted nothing more than to be able to finish this project and help honor the legacy of Freddie Mercury and Queen, but Fox would not permit me to do so because I needed to temporarily put my health, and the health of my loved ones, first."
Singer has been announced to be directing a new Red Sonja movie for Millennium with the hopes that it will be a new big-budget franchise and also a "step toward rehabilitating the director's image."
Regarding Bryan Singer being a part of the X-Men when it comes over to Disney and Marvel Studios, that seems highly unlikely as Disney CEO Bob Iger has confirmed Marvel Studios president Kevin Feige will be in charge of the characters, and following getting fired from Bohemian Rhapsody, Fox Studios did not renew Bryan Singer's three-year first look deal that ended Oct. 31, 2018, which included a new X-Men movie. So if the X-Men would have stayed at Fox, Singer would not have been involved in a new X-Men movie as it stands.