Brie Larson may be a bit of a voyeur as the Captain Marvel actress again posts images of herself wearing a bra on social media where she swings in the water.
The actress can be seen below where she pulled the top of her outfit down to catch some rays.
"Maybe just start getting ready now for our future collab," Larson tweeted Tuesday which received over 800k impressions with 13k likes on Twitter, and over 154k likes on Instagram.
The photos happen to be from a month ago and also feature Chloé Zhao, which has led to possible speculation about Brie Larson in Eternals 2, if that ever gets made.
Last month the actress posted images of herself wearing temporary tattoos and a see-through bra; check out her latest social media posts below which include Samuel L. Jackson and info about her latest projects.
She also shows off her space buns.
Brie Larson with purple bra swinging in the water: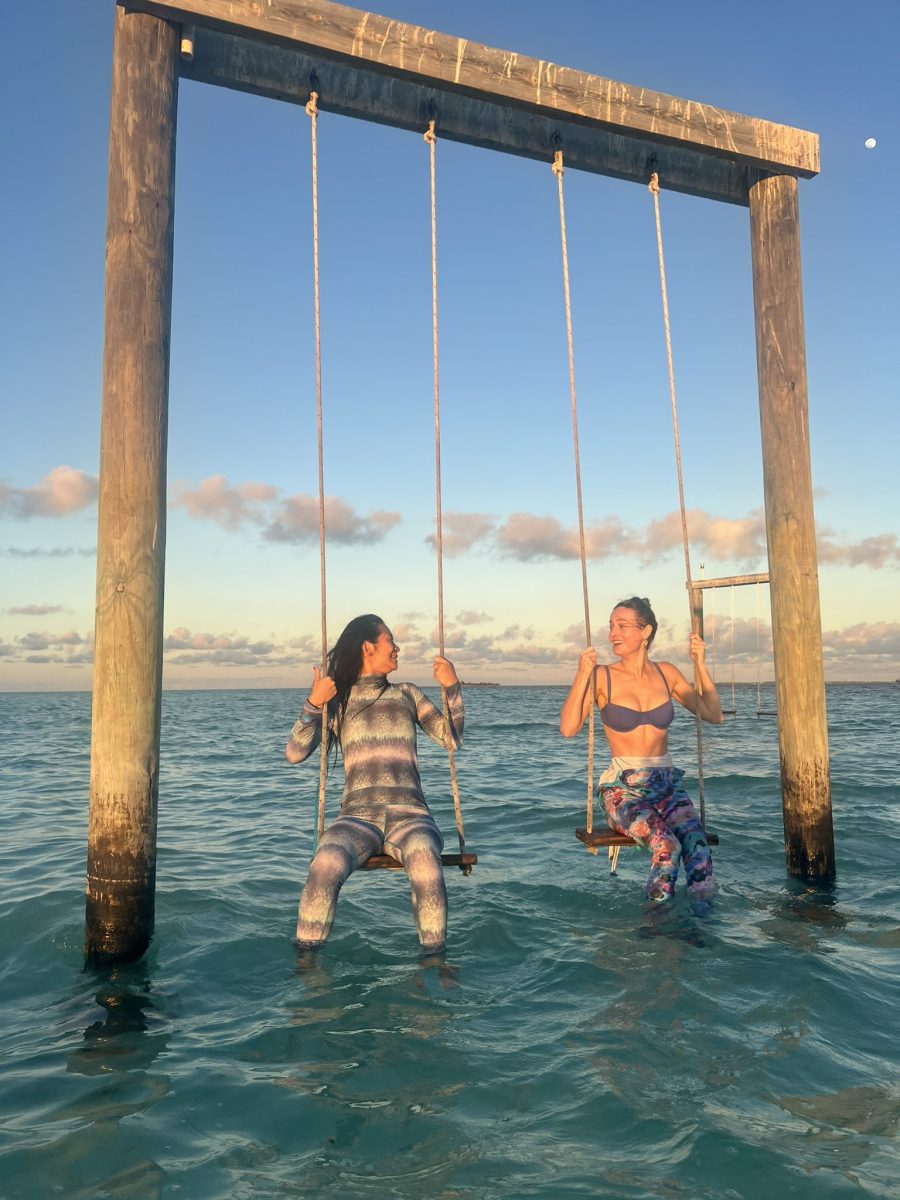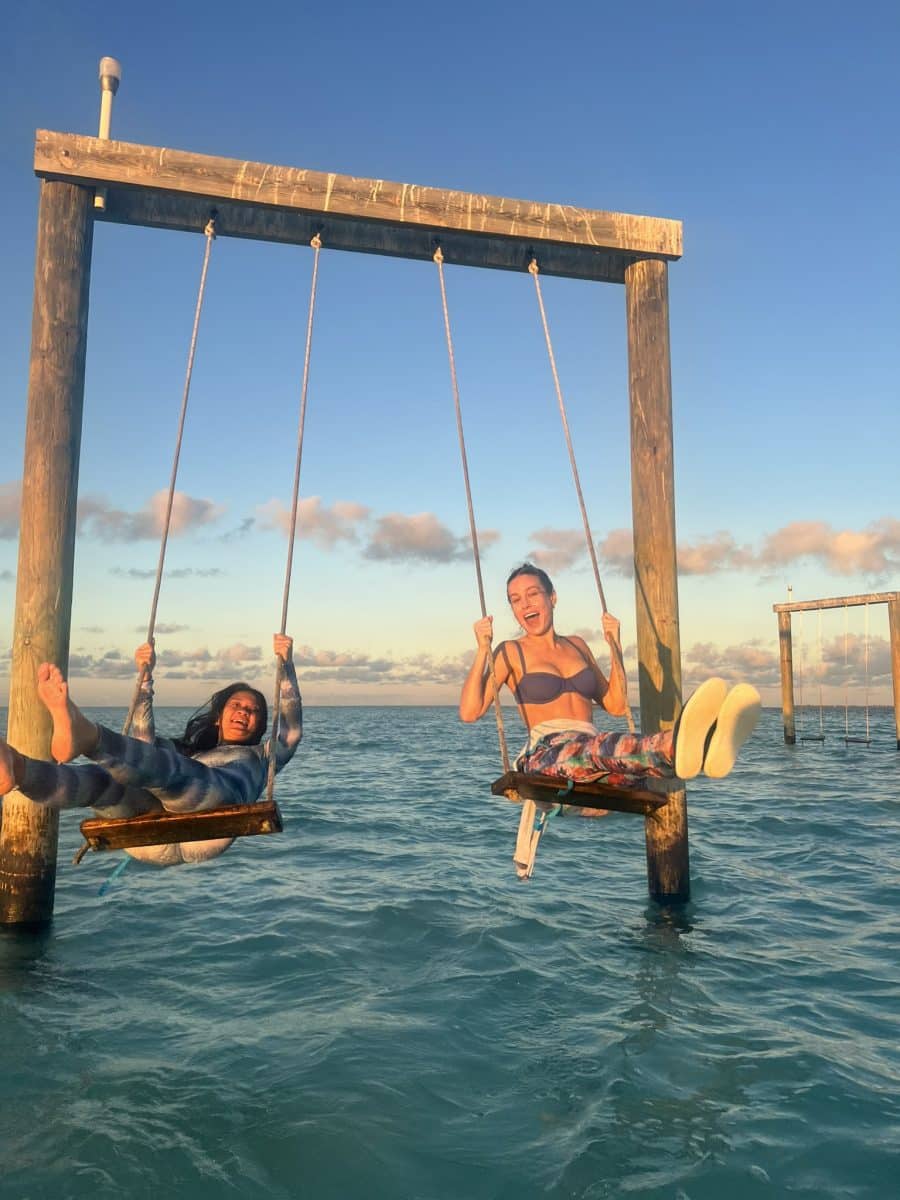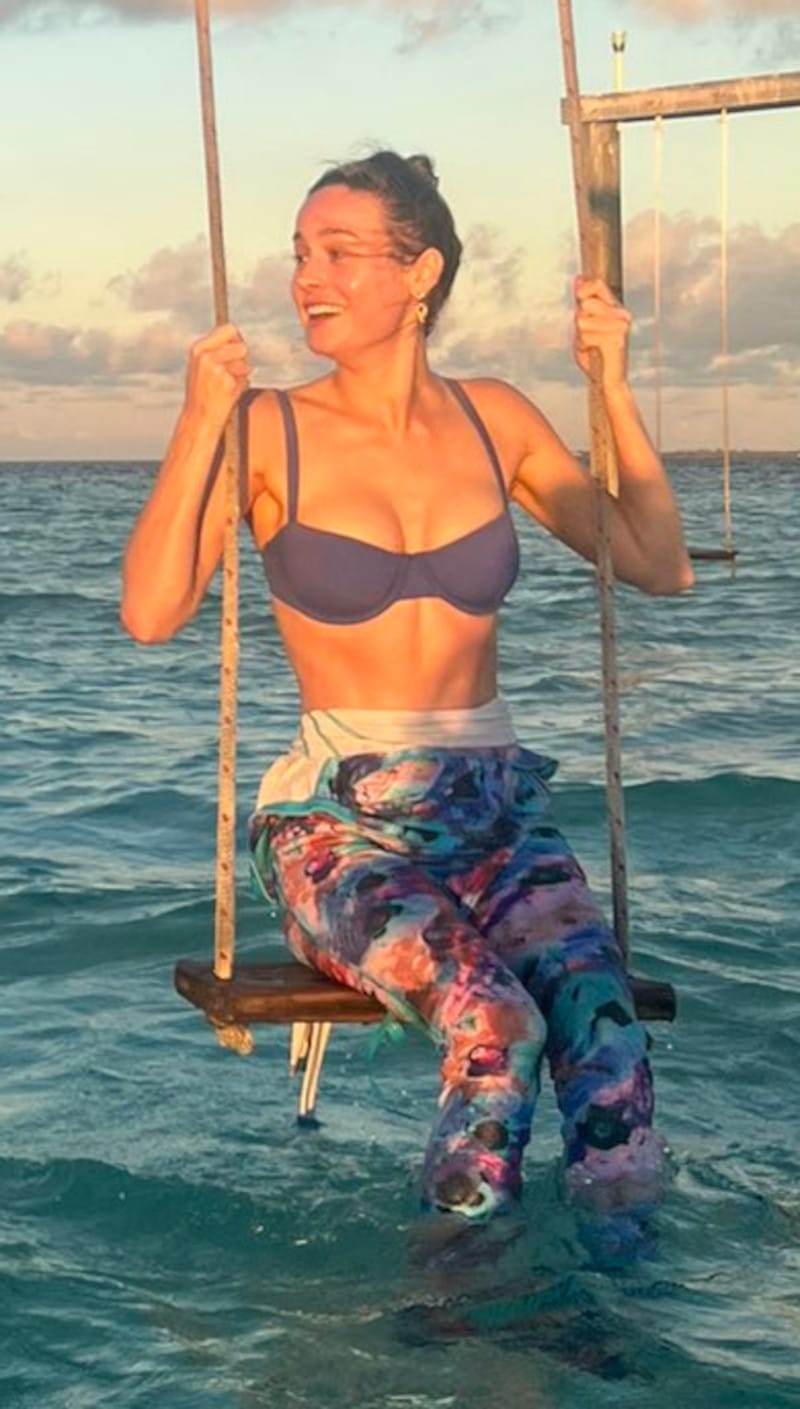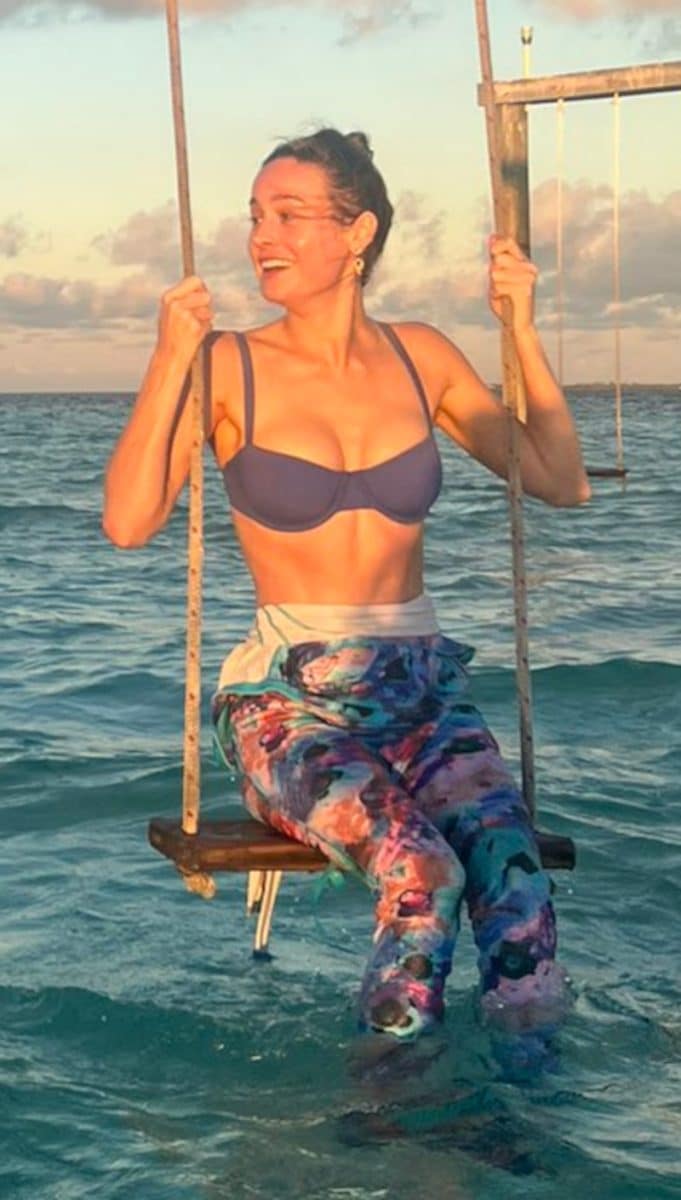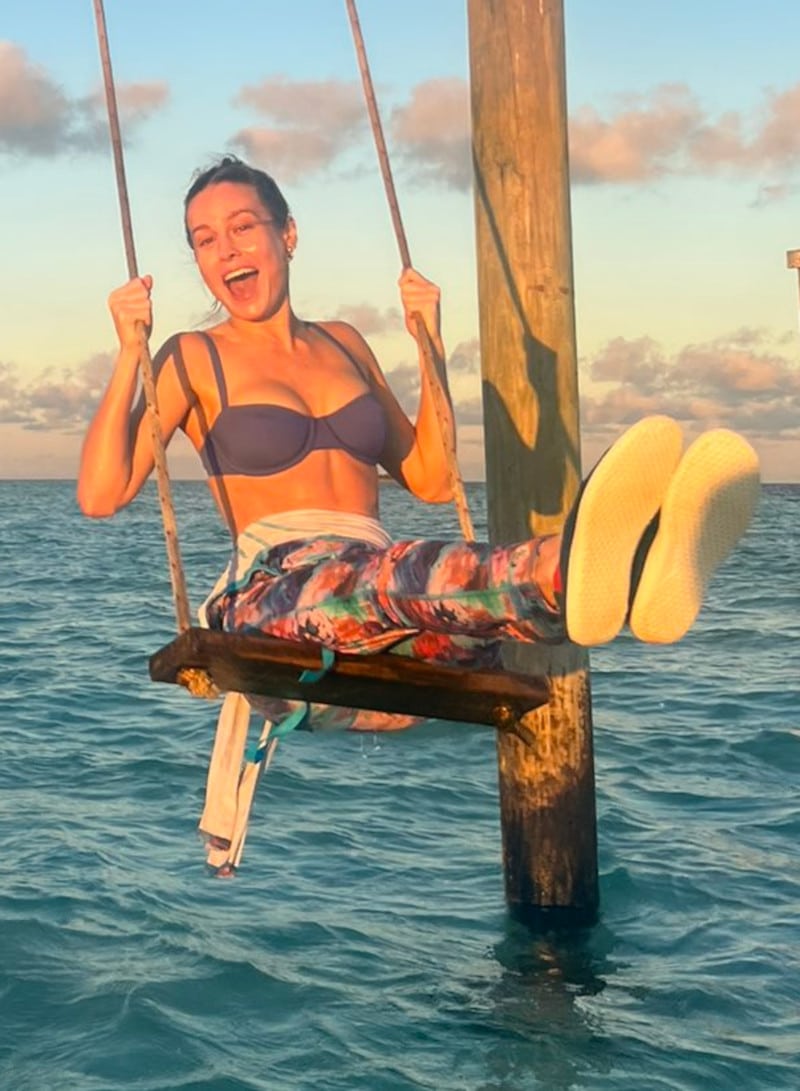 Brie Larson recommends having fun and living a little
Another image shows Brie Larson taking a selfie wear someone is holding her hair back in a ponytail.
"Life's a blur, just like this photo. So go on, have fun, and live a little," she tweeted which has over 32k likes on Twitter and over 217k on Instagram.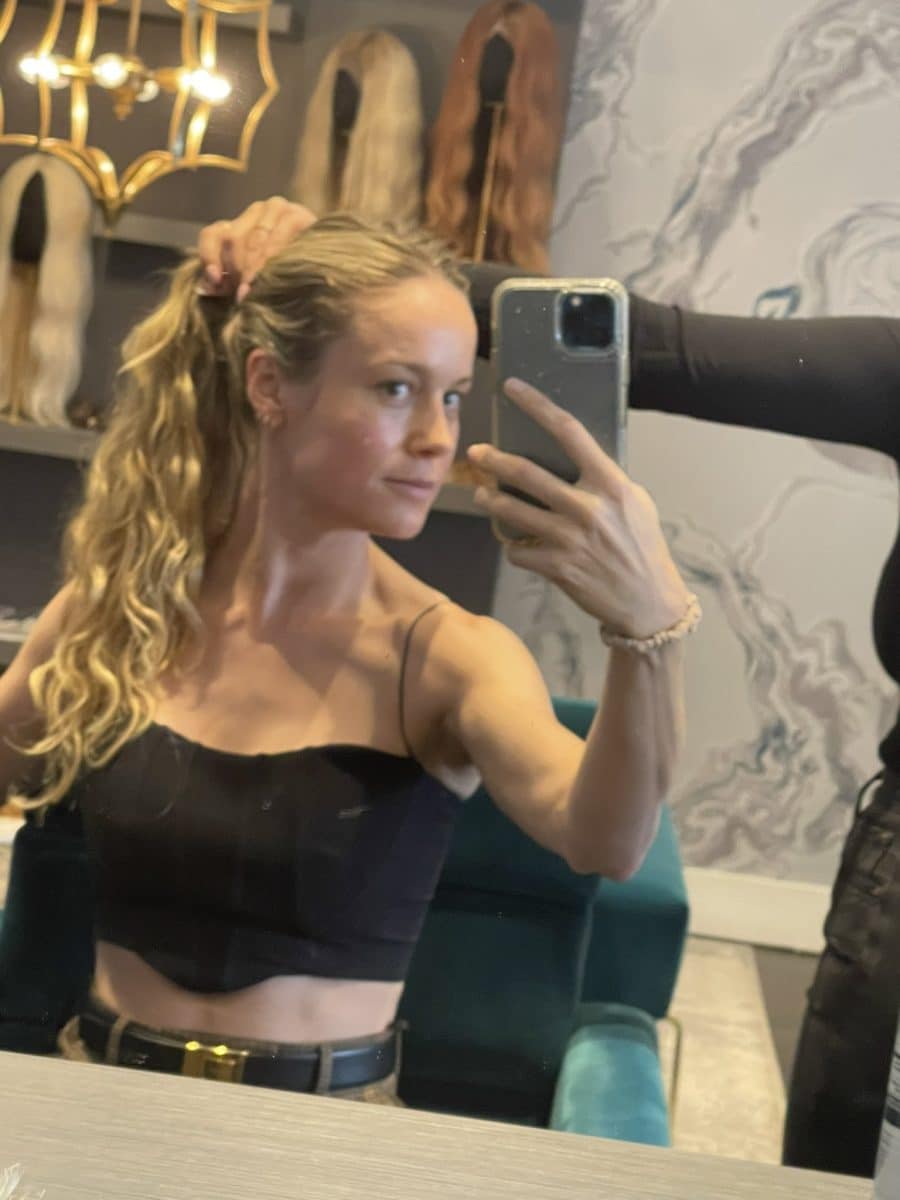 Brie Larson wears a champagne dress
How about the video she posted of herself wearing a champagne dress?
"Champagne problems," she posted where she laughs and walks away; the video has over 274k likes on Instagram and has been viewed over 400k times on Twitter.
View this post on Instagram
Brie Larson collabs with Nissan and Samuel L. Jackson
Brie Larson also posted video from her latest collab with Nissan and posted pics with her Captain Marvel co-star, Samuel L. Jackson.
"Proud friend so happy I got to see my soulmate @samuelljackson in The Piano Lesson on Broadway! Congrats to the entire cast and crew!" she posted a week ago.
View this post on Instagram
View this post on Instagram
Brie Larson dances wearing a ballerina costume
Brie Larson also attended some sort of party or had a get-together with some friends where she tried on a ballerina costume.
"A tale of how the night progressed," she posted two weeks ago.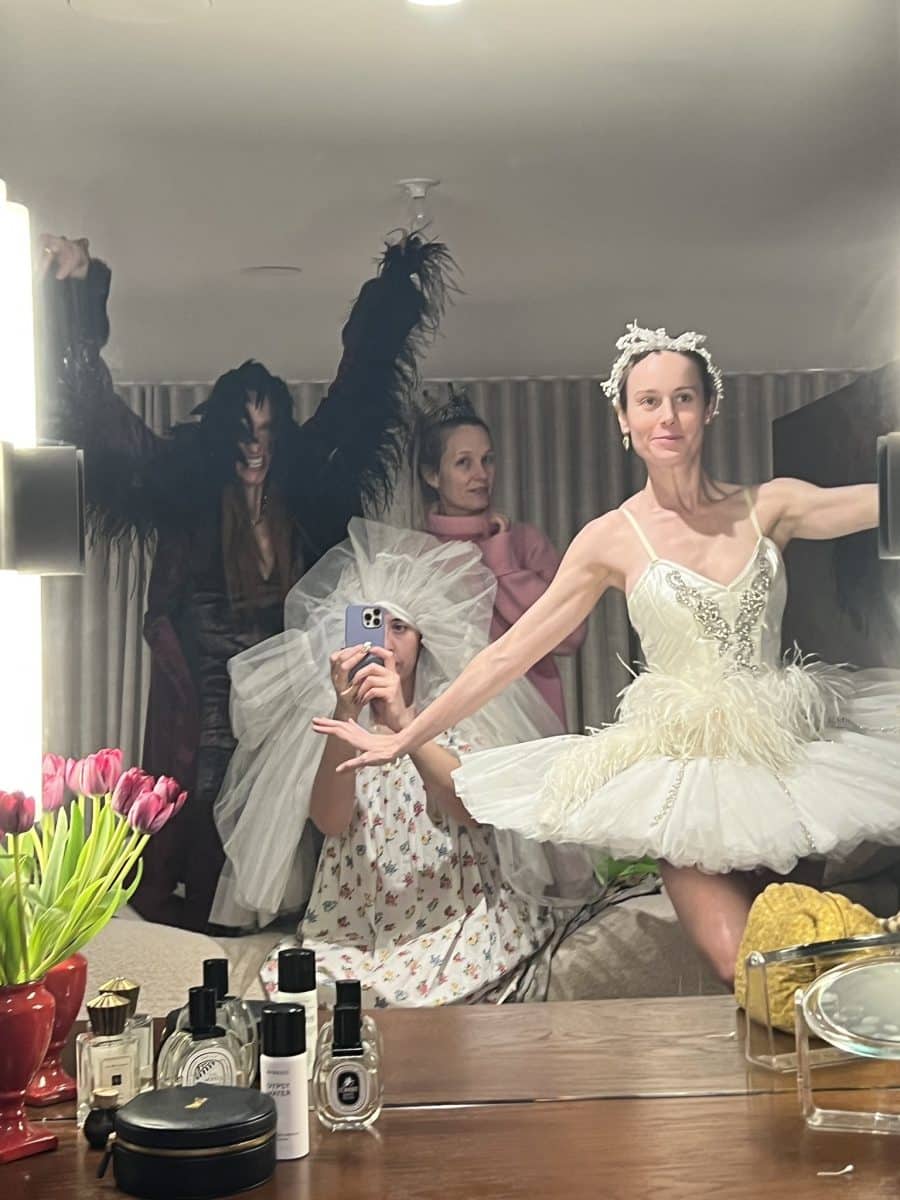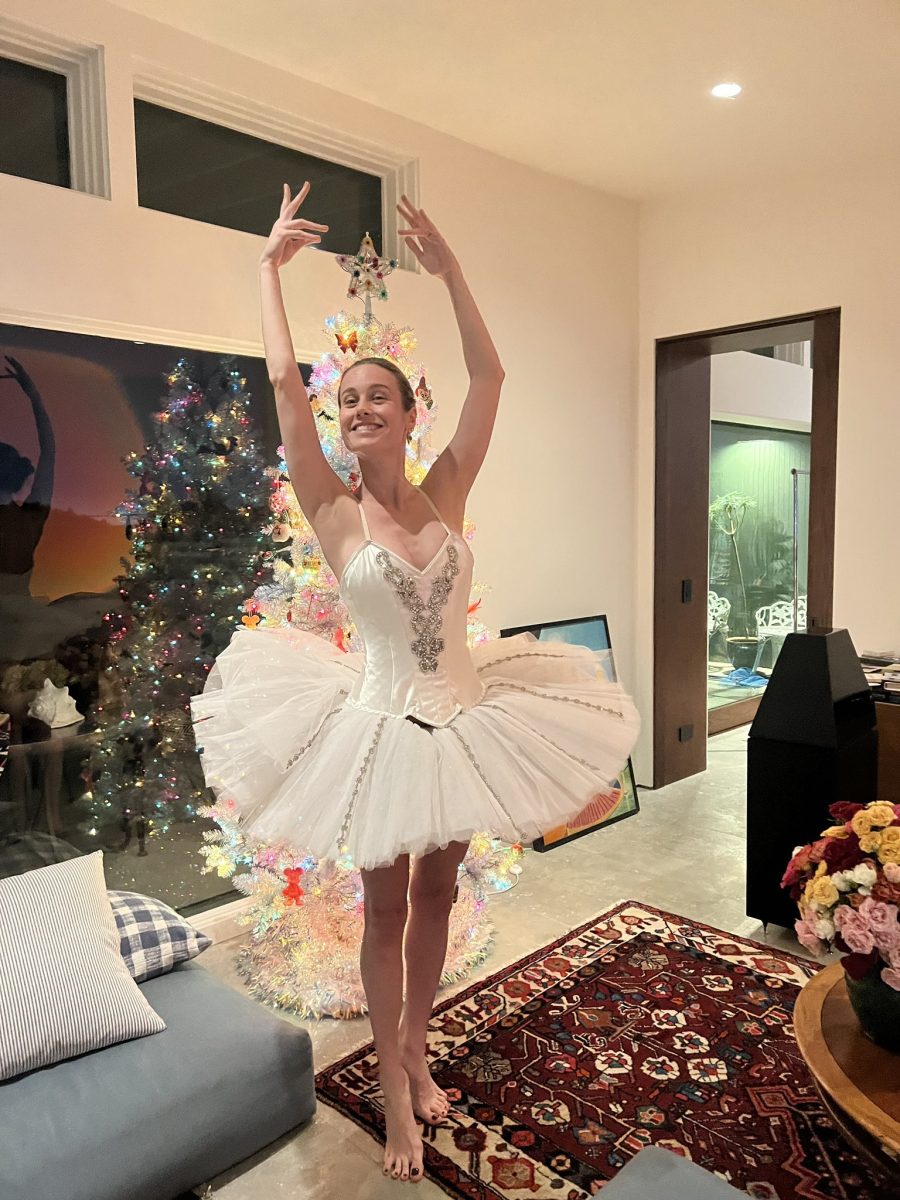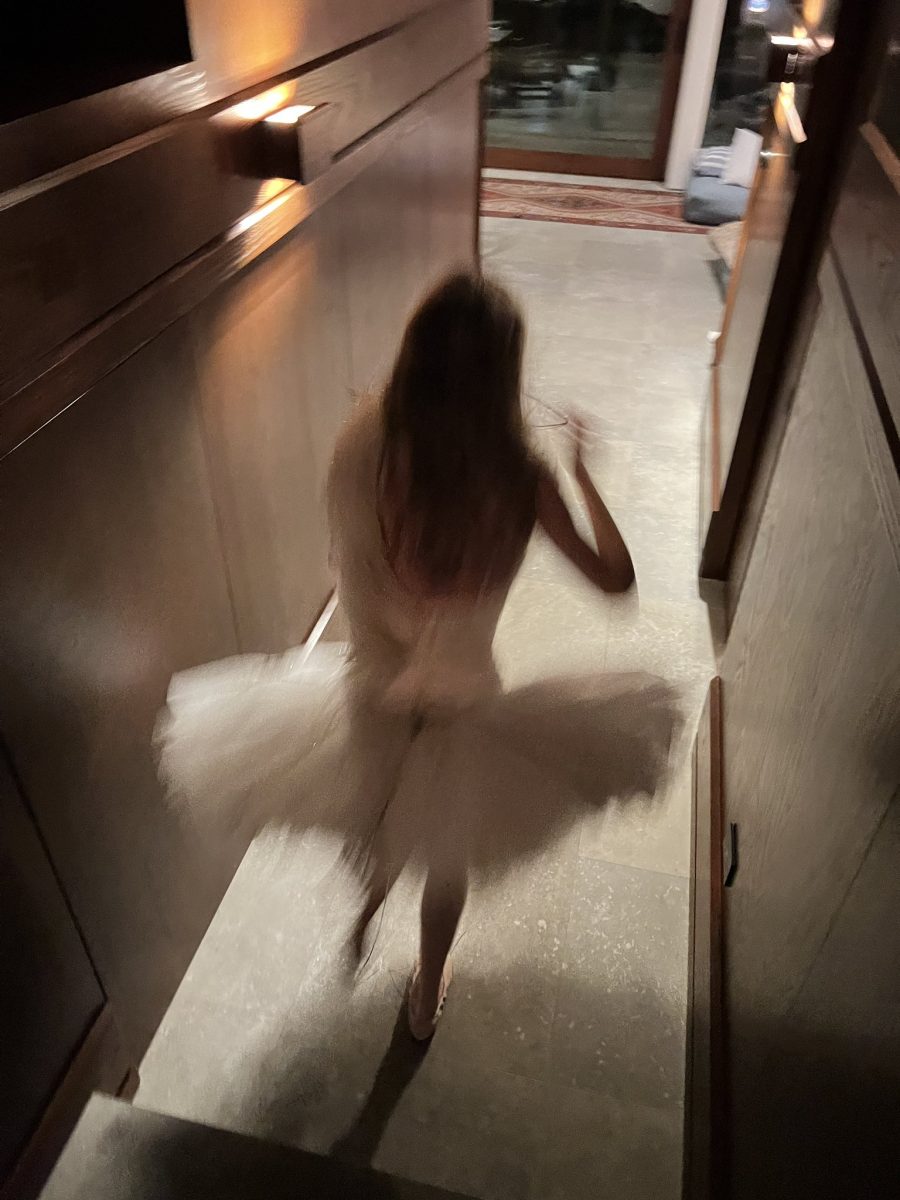 What's next for Brie Larson?
What's next for Brie Larson is that she has Captain Marvel 2, The Marvels, coming out July 28, 2023, where she reteams with Samuel L. Jackson, with Iman Vellani joining the cast as Kamala Khan aka Ms. Marvel, and Teyonah Parris joins the cast as Monica Rambeau from the WandaVision Disney Plus series.
Brie Larson is also filming the Apple Plus TV series, Lessons in Chemistry, which is based on the bestselling, debut novel from author, science editor and copywriter Bonnie Garmus.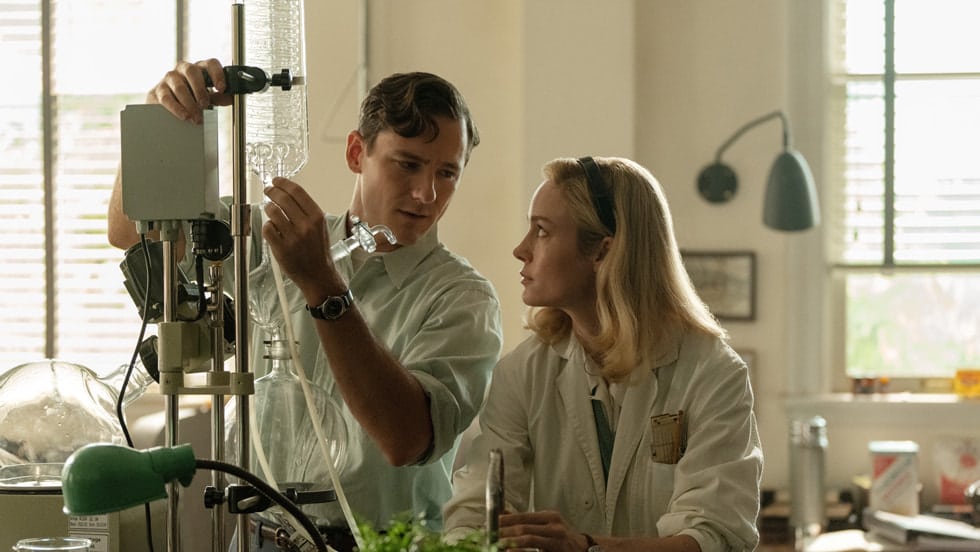 What is Lessons in Chemistry starring Brie Larson about?
Lessons in Chemistry is set in the early 1950s and follows Elizabeth Zott (played by Larson), whose dream of being a scientist is put on hold in a society deeming that women belong in the domestic sphere, not the professional one. When Elizabeth finds herself pregnant, alone and fired from her lab, she musters the ingenuity only a single mother has. She accepts a job as a host on a TV cooking show, and sets out to teach a nation of overlooked housewives – and the men who are suddenly listening – a lot more than recipes … all the while craving a return to her true love: science.
The series will debut in 2023 and also stars Lewis Pullman ("Top Gun: Maverick," "Outer Range") as Calvin; Aja Naomi King ("How to Get Away with Murder," "Sylvie's Love," "The Upside," The Birth of a Nation") as Harriet Slone; Stephanie Koenig ("The Flight Attendant," "The Offer") as Fran Frask; Patrick Walker ("Gaslit," "The Last Days of Ptolemy Grey") as Wakely; Thomas Mann ("Winning Time: The Rise of the Lakers Dynasty," "Me and Earl and the Dying Girl") as Boryweitz, Kevin Sussman ("The Big Bang Theory," "The Dropout," "Better Call Saul") as Walter, and Multi Emmy and Golden Globe Award winner Beau Bridges ("Acting: The First Six Lessons," "Homeland," "Goliath," "Bloodline," "Masters of Sex," "The Fabulous Baker Boys") as Wilson.
Here is a first-look image along with the one above: