Brie Larson reveals she was motivated by the thought of "girls can't do that" for her training to play the superhero, Carol Danvers, aka Captain Marvel.
The 32-year-old actress talked to Insider about the sequel, The Marvels, as well as her new Nissan Super Bowl commercial (watch below) and spoke about her dedicated training for the role that included her wanting to do a one-arm pull-up and a one-arm push-up, both of which she was able to perform after a few months of training.
"I wasn't gonna try to break my deadlifting record or hip thrust record," she said. "To me, it felt like I had done that. I wanted to focus on new challenges."
Brie Larson also revealed that in the Captain Marvel sequel, which is set in the present day and after both the events of The Avengers: Endgame and her post-credit appearance in Shang-Chi, Carol has mastery over her powers.
"In the first film she's developing that strength, and so I was developing my own personal strength with this one. She's already got more mastery over her powers. She can fly now. And so having my body more limber, more ready for these types of movements like wirework, which I didn't have to do as much on the first one, was the main goal," Larson said.
Regarding "girls can't do that," Larson says it was an obsession.
"I just started to get kind of obsessed with it. When people say like, 'Oh, girls can't do that,' it just makes me wanna do it even more. So there were huge accomplishments this time and I just feel like my body's just getting more and more used to this and more and more excited. Now, it feels weird to not train. I look forward to it," she said.
The Marvels 2 gets released on Feb. 17, 2023 directed by Nia DaCosta and also stars Samuel L. Jackson as Nick Fury, WandaVision's Teyonah Parris as Monica Rambeau, and Iman Vellani as Kamala Khan from the upcoming Ms. Marvel series on Disney Plus.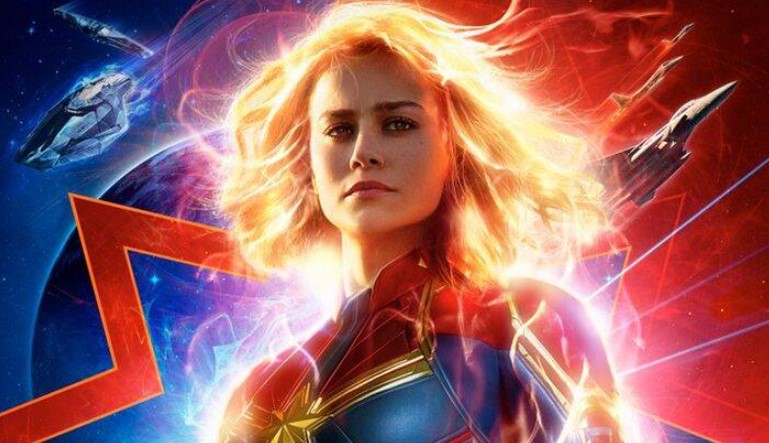 Brie Larson Super Bowl commercial:
Brie Larson shows off her training: