Brie Larson might be joining the live-action Gears of War movie that is in development at Netflix which adapts the popular video games.
The rumor has it that while Brie Larson is known for playing the superhero Captain Marvel, she might have an interest in something grittier.
We can also add that Gears of War is from Epic Games, and last year saw Brie Larson join and promote the Fortnite game as she provides the voice and look of Paradigm.
It's also known Brie Larson is a bit of a gamer herself as she is a fan of Animal Crossing, Fall Guys, and Metroid, where if they ever make a live-action Metroid movie or TV series, she might not be a bad choice to play the titular character, Samus Aran, something she has made no secret she is interested in playing. Larson also promoted the release of Metroid Dread for Nintendo.
It's also possible Brie Larson could join her fellow Marvel star Dave Bautista in the Gears of War movie, as the actor has publicly stated he wants to star in the movie (see below), and Dave Bautista also happens to be a big fan-favorite choice for the flick.
Brie Larson has The Marvels coming out in July, and Dave Bautista has Guardians of the Galaxy Vol. 3 getting released in May, which looks to be the end of the road for Bautista as Drax in the MCU, so the actor is likely looking for new projects and has said he wants something more serious.
Brie Larson and Dave Bautista gaming interests:
I can't make this any easier. @gearsofwar @netflix #marcusfenix #GearsofWar pic.twitter.com/SzDpiT2rNA

— Dave Bautista (@DaveBautista) November 10, 2022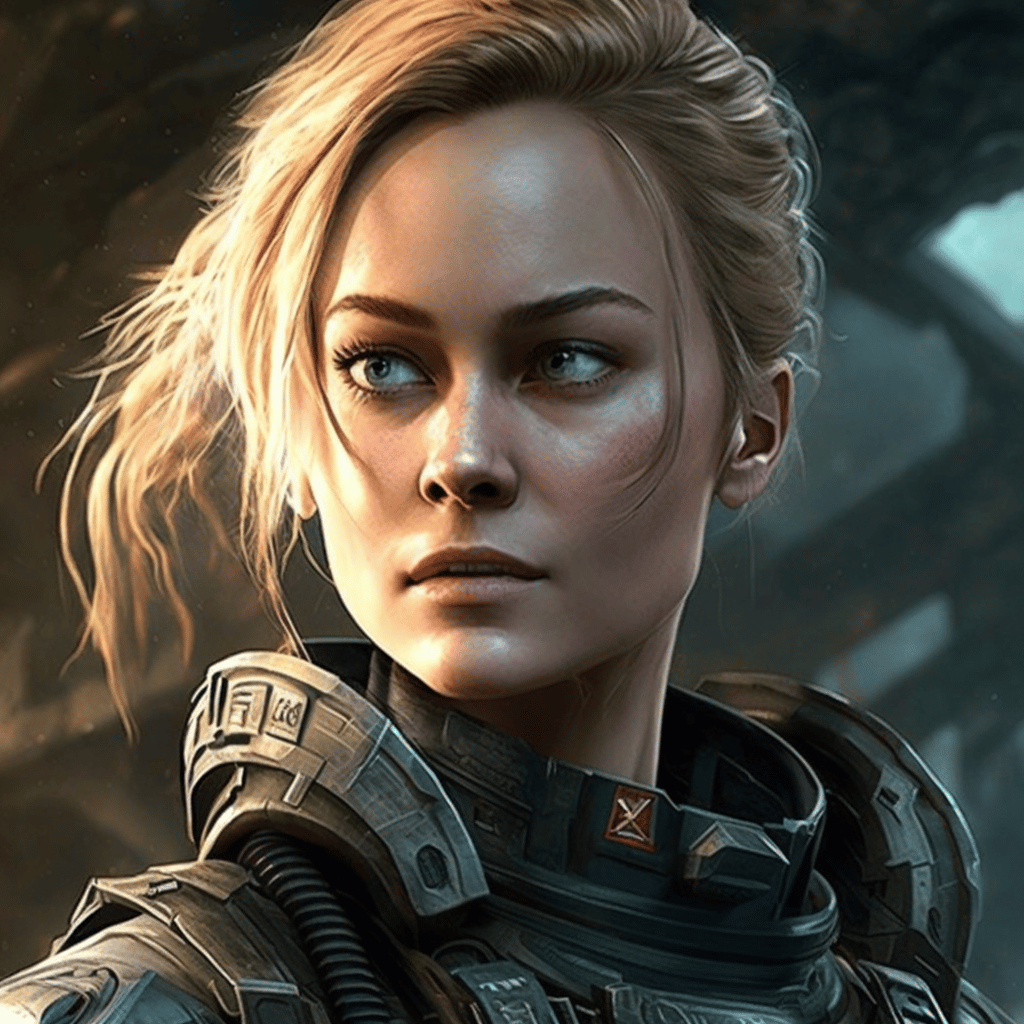 What is Netflix's plan for Gears of War?
Details for Gears of War at Netflix saw the streamer announce last November that it will first adapt the video game saga into a live-action feature film, followed by an adult animated series, with the potential for more stories to follow.
No directors or actors are attached to any of the projects as of yet.
Gears of War has sold over 40 million copes and is one of gaming's richest and most acclaimed sagas.
The games follow a society divided on the brink of collapse faceing total extinction by the Locust, a monstrous threat from below. Delta Squad, a ragtag fireteam led by disgraced sergeant Marcus Fenix, is now charged with leading humanity's last stand.
The most recent game follows Kait Diaz, where with all-out war descending, she breaks away to uncover her connection to the enemy and discovers the true danger to Sera – herself.
In the games "Emergence Day" happens, a swift, full-scale, coordinated, and unprecedented planet-wide assault on the surface of Sera initiated by the subterranean race of the Locust Horde: "The planet lies in ruin – cities crumbling, Man's greatest works fallen. The Locust Horde has risen, and they won't stop coming. They won't stop killing. An inmate named Marcus Fenix, once left to die, is now charged with keeping humanity alive. He can take comfort in but one fact: The human race isn't extinct. Yet."
The series has also been critically acclaimed for redefining the tactical third-person and co-operative shooter genre and has one of gaming's most passionate fanbases.
(Brie Larson Gears of War rumor via Giant Freakin Robot)