Fans were just a bit upset when they started to watch The Boys Season 2 on Amazon and realized it has become a weekly released show.
Much like Netflix, the Amazon shows and The Boys Season 1 have been released in their entirety from the get-go, but following the three-episode release for Season 2, the end of the third episode saw it realized subsequent episodes will be out on Fridays.
Fans weren't at all happy with the change and have review-bombed the Audience Score ratings at Rotten Tomatoes to reflect their displeasure, as the current Audience Score for The Boys Season 2 sits at 85% while Season 1 has a higher 93% score (reviewers give Season 2 a 97% score compared to an 85% for Season 1).
"Only releasing 3 episodes and making the rest per week is such a dick move," says one disgruntled fan who rated Season 2 a half-star. "Is this the early 2000s? I thought the point of streaming services in 2020, was to get rid of the commercial bs and weekly episode format. Just cause Disney did it doesn't mean you have to AMAZON! It just f-cks up the momentum of the show and now it's just meh."
Another fan who gives The Boys Season 2 one-and-a-half stars offers: "Very slow and disjointed start that ends as soon as it picks up. The weekly release, instead of leaving me on the edge ready for more, just leaves me going 'meh, I'll wait a month and watch it all at once.' Weekly release is just a poor decisions."
"Terrible strategy to use similar format as TV on weekly episodes. Hope Netflix didn't start to do the same," says another.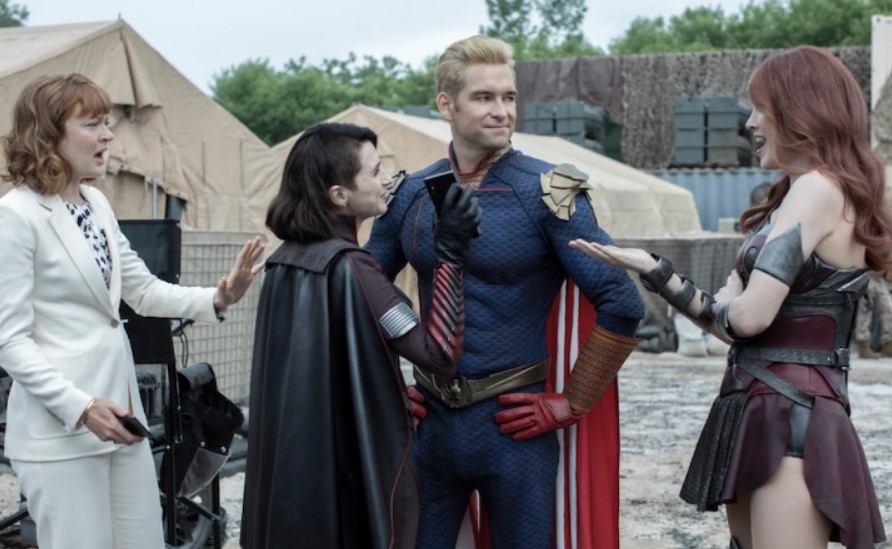 The Boys change didn't come from Amazon says showrunner
It turns out the blame doesn't like with Amazon, but The Boys producers as showrunner Eric Kripke filled in Collider (via CBM):
The airing schedule came actually when we were pretty close to being done – probably 3/4ths of the way through post-production. For the record, it didn't come from Amazon. It came from the producers… we're the ones who pitched them. A lot of people over there were actually reluctant because it was a new idea or they don't do it that often. We really wanted it and Amazon ended up agreeing that they'd give it a try.

Our feeling is that when it airs all eight at once, it becomes a sugar rush of a binge. People burn through it in a week or two. There's an intense amount of activity and then it sort of fades. There's so many great moments in season 2, we want to give it time to marinate so people can reflect on it and talk about it before they move on to the next thing and be in the conversation a little longer. I think a little anticipation for the fans is healthy.
The Boys stars Karl Urban, Jack Quaid, Antony Starr, Erin Moriarty, Aya Cash, Tomer Capon, Chace Crawford, Laz Alonso, Dominique McElligott, Nathan Mitchell , Giancarlo Esposito, and Jessie T. Usher.