The Blade R rating is in doubt following big hints from Kevin Feige while commenting at the Television Critics Association press tour on Wednesday.
A reporter from THR was on hand and tweeted the following, which basically says that Deadpool 3 will be the only Marvel property with an R rating:
Feige says other than #Deadpool3, there are still no plans to explore R-ratings for the MCU. Naturally, if there is a story where that would make sense, sure they would discuss it. (i.e. don't hold your breath for an R-rated Marvel project outside Deadpool)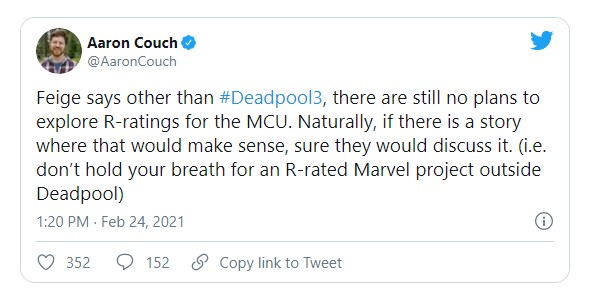 The tweet was followed up by an article at THR that also included the following:
Over the years, Feige has maintained that Marvel Studios hasn't felt a need to delve into R-rated territory. Following Disney's acquisition of 20th Century Fox, which brought Deadpool into the Marvel Cinematic Universe, Feige and Disney's Bob Iger have confirmed that property will remain R-rated, and the studio is currently developing Deadpool 3. Still, Feige said Deadpool 3 will be an exception to the rule.

"We have never been held back by it," Feige said of sticking to PG-13 ratings. "If we ever are, then certainly there could be a discussion to be had …. but that just hasn't been the case yet."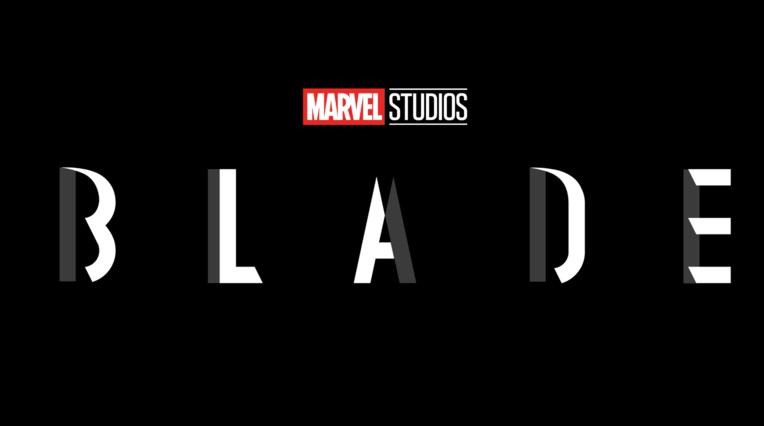 Fans want Blade to have R rating
Many fans either have thought it was a given or want the new Blade movie starring Mahershala Ali to have the R rating, as the original films starring Wesley Snipes are rated-R.
As Blade is still in early development things could always change, as we see Feige does note they are open to discussions about it.
Blade doesn't have a release date or director as of yet, but a couple of weeks ago saw the writer announced with HBO Watchmen's Stacy Osei-Kuffour.
Blade def needs to be R. Moon Knight too tbh

— K.O.! DESTRUCTIVE FINISH! (@Sk8TwinX) February 24, 2021