Marvel's Blade comes to Fortnite as the Daywalker is in the item shop.
"The only of his kind, the one the undead fear most… the Daywalker has arrived. Grab the Blade Set in the Shop now!" tweeted Epic Games.
The Blade set includes the outfit, a kata Marvel emote, and a Dayflier glider.
Blade's sword can also be equipped as back bling or as the pick axe.
The Marvel characters recently became a part of Fortnite as part of the Battlepass for Season 2: Chapter 4.
A teaser was released that shows that the Marvel heroes getting plucked from their universe and transported to the world of Fortnite where Galactus can be seen from a distance as part of the "Nexus War." The Battlepass includes Thor, She-Hulk, Groot, Wolverine, Doctor Doom, Storm, Iron Man, and more related items, and Silver Surfer's board is available in the game where players can use it to surf and fly around the map. Galactus can't be far behind.
Blade is also getting a reboot in the MCU as Mahershala Ali will be playing the character in Marvel's Phase 5 films. Wesley Snipes first played the half-man half-vampire in the 1998 movie that spawned two sequels.
"The War To Save Reality Starts Now! The lore, legends, heroes, and villains from Marvel have arrived in Fortnite. Awaken the hero within and team up with Thor, Iron Man, She-Hulk, Storm, and more in Fortnite: Nexus War! Haven't tried Fortnite before? Drop into Fortnite Chapter 2…" offers Epic Games.
Blade in Fortnite: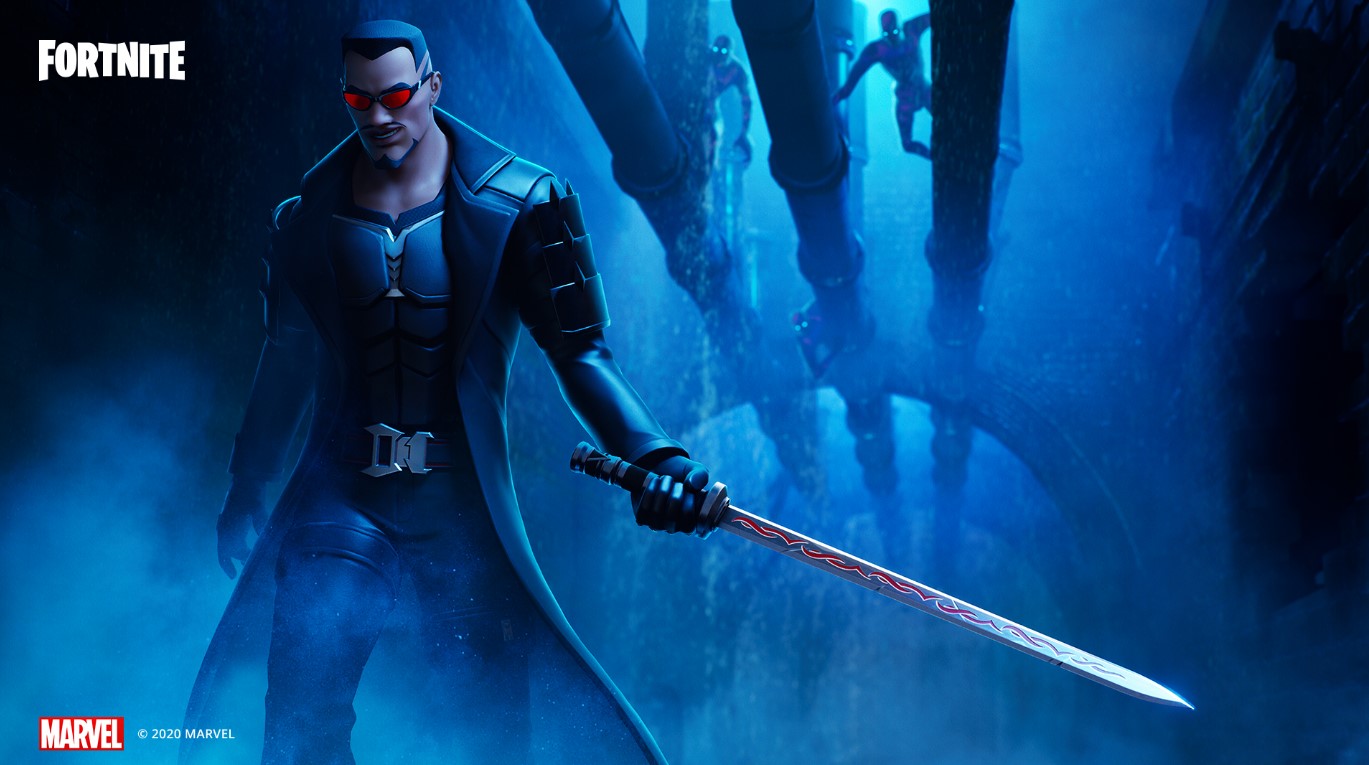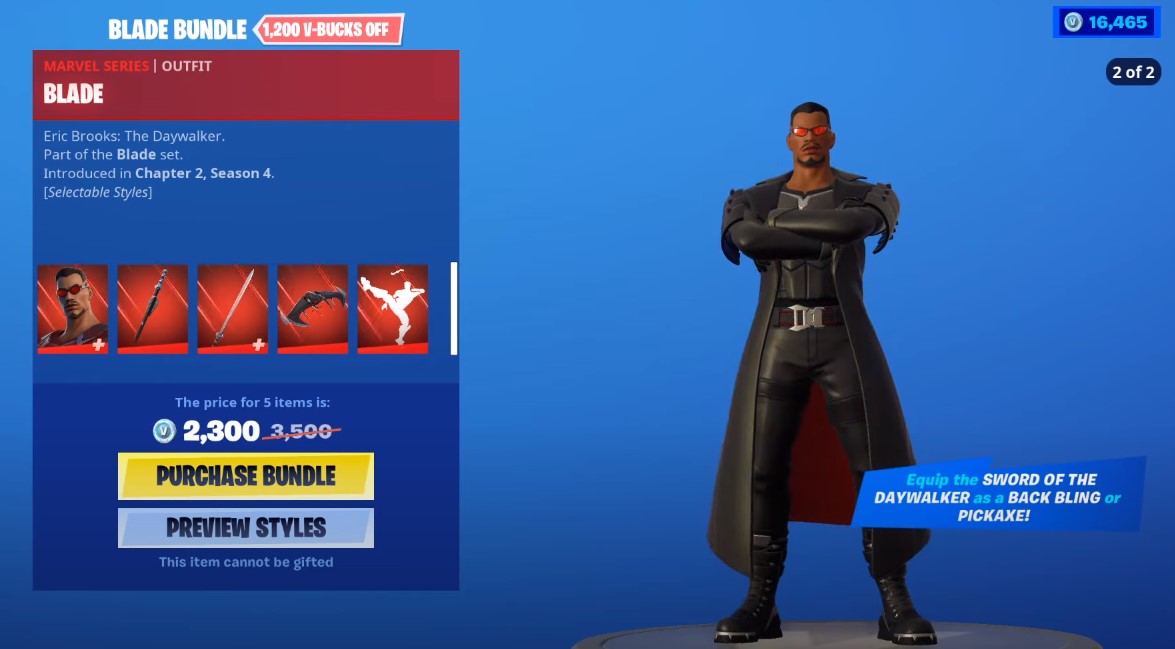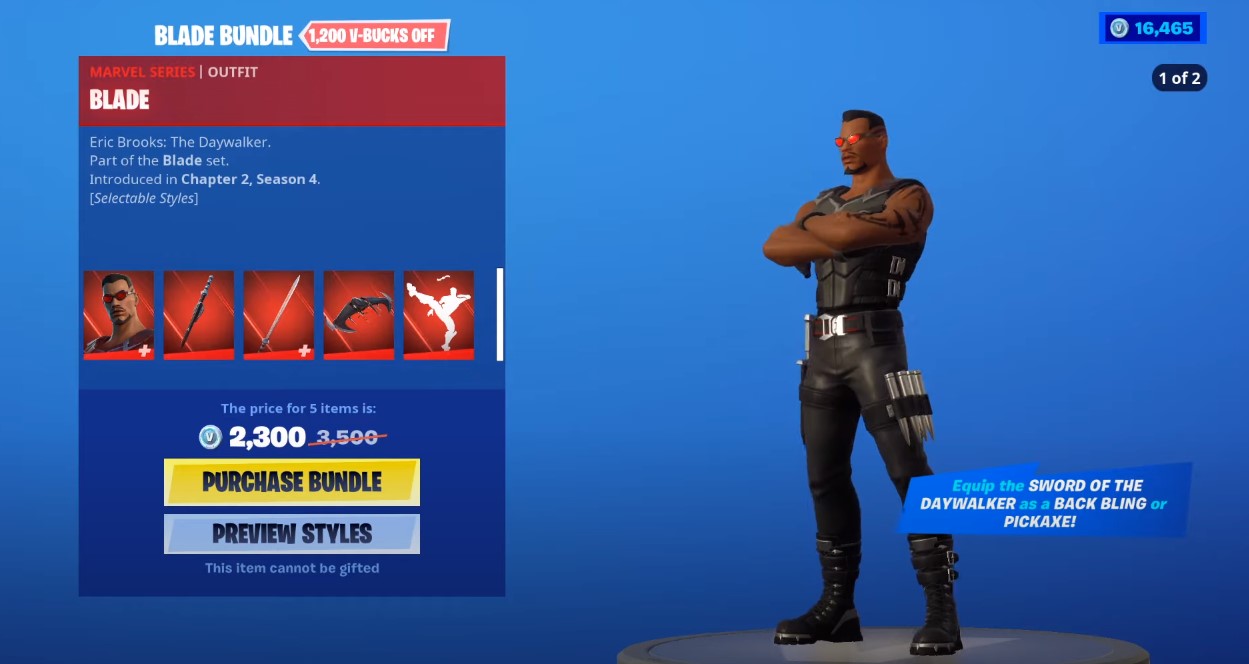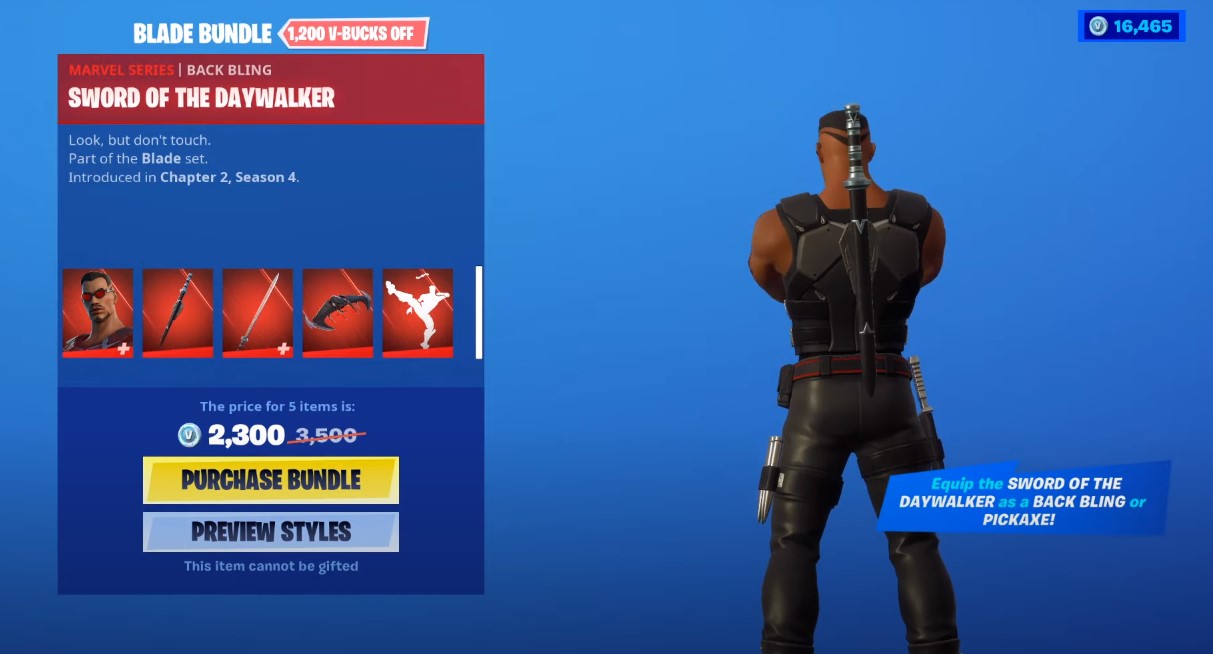 Updating…