With the Black Widow box office bombing big time ($318 million worldwide), things are getting really ugly as Scarlett Johansson has filed a lawsuit against Disney claiming breach of contract over the flick getting released on Disney Plus, which allegedly resulted in Johansson losing money.
You can read the full complaint here, but the gist of the lawsuit (IMO) is that Scarlett Johansson is claiming Disney broke its contract with Johansson by releasing Black Widow in theaters and on Disney Plus at the same time while it promised an exclusive wide theatrical release, so the streaming release negatively impacted the box office which also included piracy hurting the box office.
As part of Scarlett Johansson's contract, Johansson gets compensated based on box office receipts where the lawsuit claims Disney intentionally released Black Widow through Disney Plus in order to circumvent Johansson getting compensation based on box office receipts, as Disney wanted to use Black Widow to increase its stock value and Disney Plus subscribership, which in turn would increase the compensation for Disney CEO's Bob Iger and Bob Chapek whose own compensation was awarded from stock.
The lawsuit also makes it pretty clear that Disney is to blame and not Marvel (i.e. Kevin Feige) as the lawsuit claims Disney directed Marvel to release the flick day-and-date.
Update: Disney responded to Deadline as follows:
A Disney spokesperson said, "There is no merit whatsoever to this filing. The lawsuit is especially sad and distressing in its callous disregard for the horrific and prolonged global effects of the Covid-19 pandemic. Disney has fully complied with Ms. Johansson's contract and furthermore, the release of Black Widow on Disney+ with Premier Access has significantly enhanced her ability to earn additional compensation on top of the $20M she has received to date."
Update #2: The agent of Scarlett Johansson, Bryan Lourd, fires back at Disney (via Deadline):
I want to address the Walt Disney Company's statement that was issued in response to the lawsuit filed against them yesterday by our client Scarlett Johansson. They have shamelessly and falsely accused Ms. Johansson of being insensitive to the global COVID pandemic, in an attempt to make her appear to be someone they and I know she isn't.

Scarlett has been Disney's partner on nine movies, which have earned Disney and its shareholders billions. The company included her salary in their press statement in an attempt to weaponize her success as an artist and businesswoman, as if that were something she should be ashamed of. Scarlett is extremely proud of the work that she, and all of the actors, writers, directors, producers, and the Marvel creative team have been a part of for well over a decade.

This suit was filed as a result of Disney's decision to knowingly violate Scarlett's contract. They have very deliberately moved the revenue stream and profits to the Disney+ side of the company leaving artistic and financial partners out of their new equation. That's it, pure and simple.

Disney's direct attack on her character and all else they implied is beneath the company that many of us in the creative community have worked with successfully for decades.
Update #3: Kevin Feige said to be angry and embarrassed.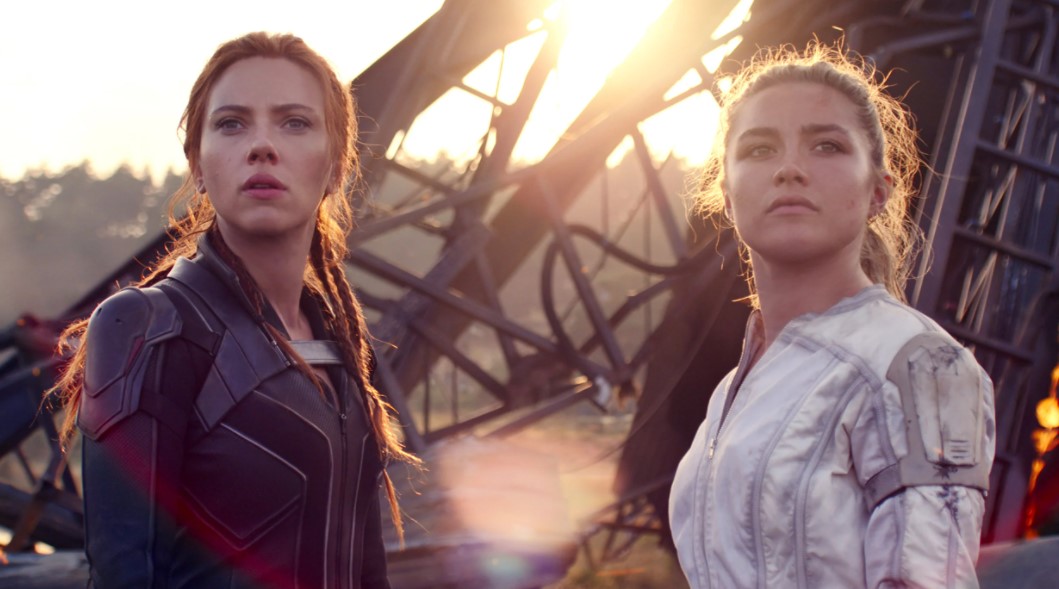 Some takeaways from the Black Widow lawsuit:
The lawsuit mentions HBO Max and Wonder Woman 1984 (where how different that release was compared to the day-and-date release of Black Widow, as WarnerMedia paid director Patty Jenkins and star Gal Gadot as if WW84 made a billion dollars at the box office and not just based on the box office, as WW84, too, tanked).
The lawsuit uses quotes from the shill media, which has been spinning things for Black Widow that it failed because of Disney Plus and piracy (not because Black Widow was a bad movie, which it is).
The lawsuit compares Black Widow – rather hilariously – to The Avengers: Infinity War and The Avengers: Endgame in that those movies had lots of repeat viewings (meaning made more money) so if Black Widow wasn't released on Disney Plus, it, too, would have had lots of repeat viewings in theaters (seriously?).
The lawsuit also compares Black Widow to Captain Marvel, where it says they were trying to do for Black Widow what they did for Captain Marvel (but what is, again, rather hilarious, is that Captain Marvel was promoted almost as a sequel to Infinity War and sandwiched in between the two biggest Marvel movies of all time; a Squirrel Girl movie in between Infinity War and Endgame would have been just as successful).
The lawsuit also tries to insinuate that since the previous Marvel movies made a billion dollars at the box office, that Black Widow should have, too (a laughable notion).
What I find most interesting is that if the lawsuit is allowed to continue (Johansson is demanding a trial by jury), Disney will have to release specific numbers surrounding Disney Plus and the box office, and how will Disney defend itself? Will Disney publicly declare that Disney Plus didn't impact the box office of Black Widow (less than 2% of subscribers purchased it in its first week of release), which would be an admittance that Disney Plus isn't any good, possibly hurting its stock price? Will Disney say Black Widow failed not because of Disney Plus or piracy, but throw Marvel and Kevin Feige under the bus and state Black Widow isn't a good movie and didn't resonate with the fans (BINGO!)?
It's going to be hilarious to watch this all unfold, as Disney has dug itself into a corner – something Johansson and her lawyer team are certainly aware of – so I expect Disney will have no choice but to settle, but that still doesn't change the fact Black Widow bombed big time at the box office.
Let the blame game continue.
(via Deadline)