Nnedi Okorafor, a Nigerian-American writer of fantasy and science fiction for both children and adults and who has written for Marvel, states the Black Superman is "a lazy sad useless idea."
Okorafor has written Shuri comics for Marvel as well as worked on the Marvel 616 documentary for Disney Plus and argues it is better not to replace characters, but to create new ones.
"Blackwashing white characters is not a step forward. And it WILL bite us in the backside down the line. A black Superman is a lazy sad useless idea, just as a black Roland was. We need new stories. And we can't be afraid of the extra work it takes to gather new audiences," tweeted Nnedi Okorafor on May 22.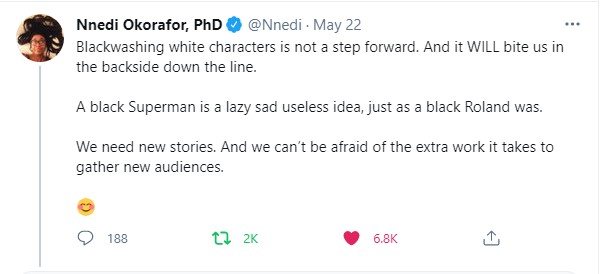 Okorafor continued by making it clear to fans that she said what she meant to say.
"'Well what about….' 'How do you feel about…' Have I not been clear here? I've said what I said. Apply my words to your question and get your answer," she tweeted. "This is not a conversation for me."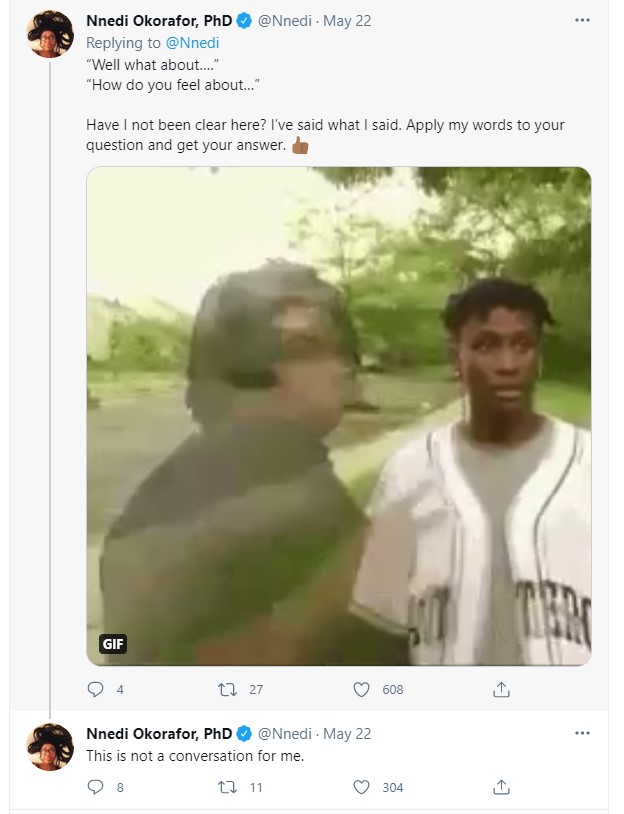 A fan apparently replied in a now-deleted tweet recommending Idris Elba in the role of the new Black Superman, but Nnedi Okorafor was quick to shoot that down as well.
"Speak for yourself. I detest that idea. That role is far below Elba. He is more than sloppy seconds," she tweeted.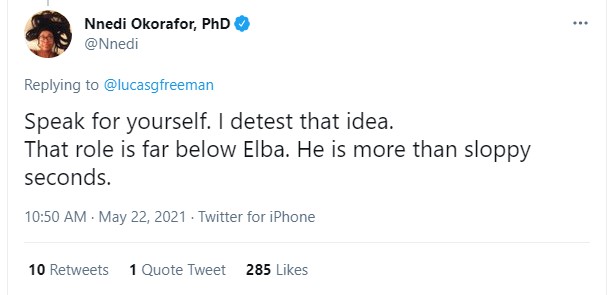 J.J. Abrams and Ta-Nehisi Coates developing Black Superman
The Black Superman was announced in February (aligning with Black History Month) which J.J. Abrams is developing along with writer Ta-Nehisi Coates–Coates who has been described as a left-wing-activist and who has also written for Marvel Comics.
Coates has described his Black Superman in part as "adding to the legacy of America's most iconic mythic hero" and that "there is a new, powerful and moving Superman story yet to be told," with Toby Emmerich, Chairman, Warner Bros. Pictures Group, also adding, "We're confident that his take on Superman will give fans a new and exciting way to see the Man of Steel."
It's also been confirmed that Abrams Coates' Black Superman is replacing the version played by Christopher Reeve in the Richard Donner movies:
Sources tell THR that Coates is crafting a Kal-El in the vein of the original Superman comics and will have the protagonist hail from Krypton and come to Earth. While the story is currently being crafted and many details could change, one option under consideration is for the film to be a 20th century period piece.
Ray Fisher has also rejected the Black Superman and it has also been reported that since Abrams is white that he won't be directing the Black Superman movie.