Black Panther: Wakanda Forever is off to an as-expected start stateside but is underperforming internationally which is shedding doubt on the film finishing with a billion-dollar box office.
The trades had Black Panther: Wakanda Forever opening worldwide to a whopping $365 million start or more, but those estimates have since been revised to around $300-325 million.
Deadline points out the flick isn't doing as well as hoped in the Asia Pacific with particular mention of South Korea, and that a local movie in Japan beat it out.
The first film made over $77 million in South Korea but the sequel doesn't look to be coming anywhere near that number.
Adding to that is the fact that Black Panther: Wakanda Forever won't get released in China, so there is another loss of over $105 million.
The film probably also doesn't have a Ukraine and Russia release, which is also another loss of $20 million, so that is almost $200 million out the door.
I believe Disney is editing out the gay parts for the releases in the Middle East, so there won't be any losses there.
The first Black Panther finished with $1.382 billion, so it will be a really, really close call if Wakanda Forever can hit a billion dollars at the box office.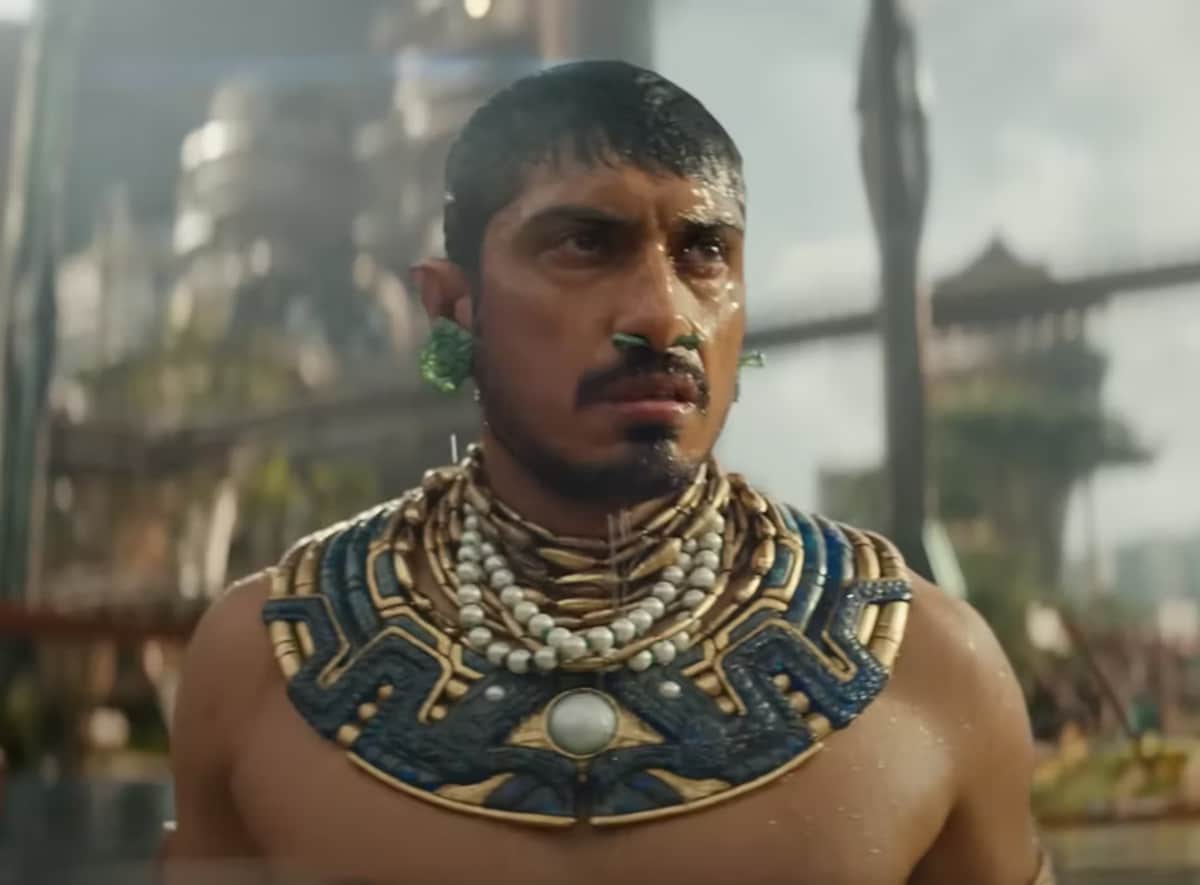 Black Panther: Wakanda Forever domestic box office on track
Regarding the domestic box office, as I said, it doesn't look to come anywhere near the $200 million or more estimated by some sites (the first opened to $202 million), but more in line with the low-end $175 million.
Update: Opens to $180 million.
If the sequel can perform as well as the first movie throughout this weekend, it has a great shot of performing even better, but the first movie performed unbelievably well and saw unheard-of dips of only 13.1% on Saturday and 9% on Sunday.
Doctor Strange 2 had dips of 36.3% and 32.7%, and Thor: Love and Thunder had dips of 39.5% and 22.8%.
I'll say that this is the first Marvel movie my two sons didn't want to see. We were supposed to go on Thursday but I canceled my tickets as my older son instead went to a Sabres game with his buddies. My 14-year-old has absolutely no interest in it and cites the 3-hour runtime as way too long and says he finds nothing interesting about the movie.
Another friend of mine also canceled his tickets once he found out the movie is 3 hours long, and my normie friends, no one on my personal social media remarked about it or went to see it that I know of.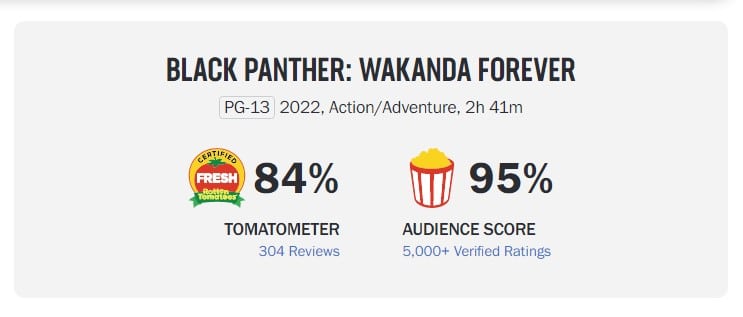 Black Panther: Wakanda Forever will be heavily front-loaded
If I have to guess, I'm guessing Black Panther: Wakanda Forever will be heavily front-loaded and then drop.
A billion-dollar box office is in doubt.
I will say the fans still like what they are seeing as the Rotten Tomatoes Audience Score is at 95% with over 5000 ratings.
The CinemaScore is also an "A."
I also want to add that The Hollywood Reporter is spinning things like the pandemic is to blame for the box office not being as high as they estimated, but that didn't apply to Spider-Man: No Way Home, so that's complete BS.
What do you think of the movie? Let us know in the comments below.