Say goodbye to another red-haired character as it's announced Dwayne Johnson and Black Adam have cast non-binary actor-ess Quintessa Swindell As Cyclone.
In the comics, Cyclone is Maxine Hunkel, a red-haired white female; Hollywood, for some reason, replaces red-hair white female characters all the time.
Biden-supporter Dwayne Johnson, who also race bent Hawkman, announced the casting news on Instagram where he uses they/them pronouns for Quintessa Swindell as those who associate themselves as "non-binary" don't recognize separate male and female genders even though biologically speaking they are different. It's unknown at this time if Cyclone will also be a non-binary character and talk using "they," "their" and "them" pronouns.
"Ready to rumble. My pleasure to officially welcome, Quintessa Swindell to our BLACK ADAM cast," posted Johnson on Instagram. "They'll be taking on the role of CYCLONE. Can't wait to work with them and WE READY to rumble in the DC jungle. #bringit #cyclone #JSA #blackadam @sevenbucksprod @flynnpictureco Production kicks off SPRING 2021."
The Instagram of Quintessa Swindell, who is known for the Trinkets TV series, states: "The Art of Resistance. (They/Them)."
Dwayne Johnson announces Quintessa Swindell As Cyclone: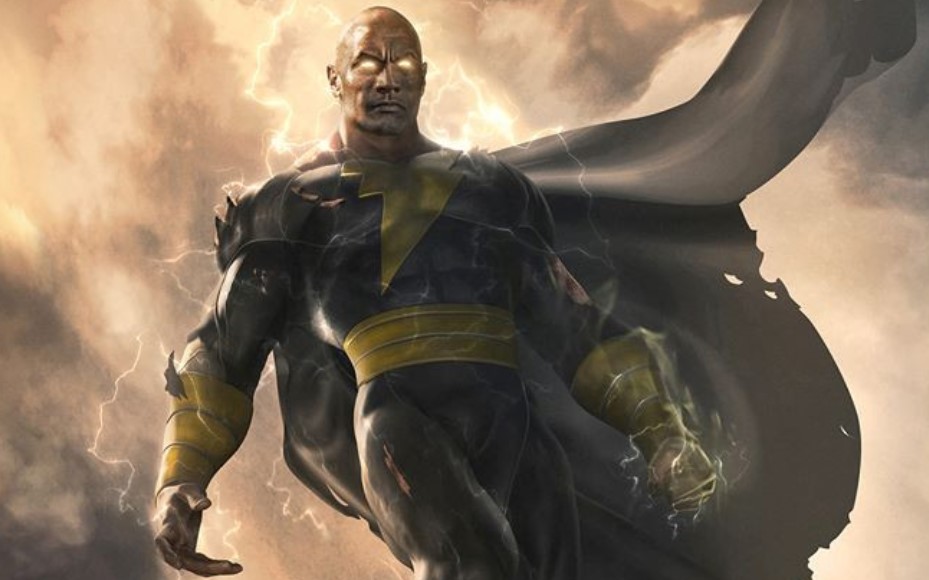 Black Adam films in the Spring
In the comics, Cyclone is the daughter of the original Red Tornado and a member of the Justice Society of America, who Johnson has confirmed will be a part of Black Adam as rumors offer Black Adam will be battling the JSA multiple times throughout the film. Cyclone has the power of wind manipulation which enables her to mentally summon cyclones and whirlwinds, project powerful bursts of air, and fly through the air by riding wind currents.
As noted above, Black Adam will start filming in the Spring. Johnson also recently showed off a pic of himself wearing a Black Adam t-shirt announcing the start of filming.
"Phase 2. Training for BLACK ADAM. The hierarchy of power in the DC UNIVERSE is about to change," said Johnson on Instagram on Sunday. "Shout to my long time strength and conditioning coach @daverienzi for the ever evolving, strategic road map to success for this film and character. Month by month, week by week, day by day. 277 lbs of mean and nasty. #blackadam #dcuniverse Production kicks off spring 2021."
Black Adam is said to have a December 22, 2021 release date, but that could change due to all the delays surrounding the fears of the coronavirus.
Jaume Collet-Serra is directing, with the flick also starring Noah Centineo as Atom Smasher, Aldis Hodge plays Hawkman, with Sarah Shahi playing the female lead, a university professor, and freedom fighter leading the resistance in the DC fictional nation of Kahndaq.
Quintessa Swindell in Trinkets: