Black Adam and Dwayne Johnson have found their Hawkman as Aldis Hodge has been cast in the role of Carter Hall.
Both Johnson and Hodge confirmed the news on social media.
"THIS IS HAWKMAN," Johnson posted on Instagram. "A pleasure to welcome Aldis Hodge to BLACK ADAM. HAWKMAN is a critical leading role for our movie, as he is the fiery leader of the JSA (Justice Society of America) and one of the most beloved and legendary characters in the DC UNIVERSE."
"So the cat's out of the bag. The Rock, it's going to be an honor to join you, Noah Centineo and the Black Adam/DCU family," said Hodge on Instagram.
Aldis Hodge is known for roles in the recent The Invisible Man, City on a Hill, Black Mirror, Underground, and Straight Outta Compton.
Black Adam gets released Dec. 22, 2021 directed by Jaume Collet-Serra and also stars Noah Centineo as Al Rothstein / Atom Smasher.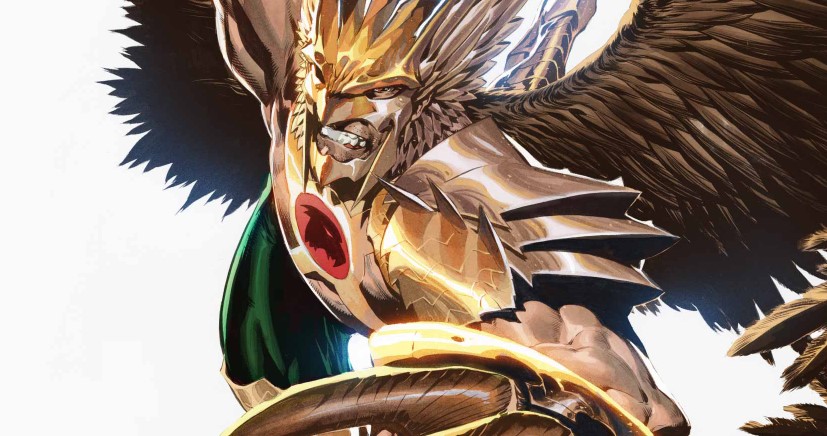 DC Comics describes Hawkman as:
No DC superhero as lived as many lives as Hawkman, yet through each of them he has sought justice for humanity and happiness for his beloved Hawkgirl.

Since the days of World War II, there has always been an imposing figure with majestic wings and a striking bird-shaped helmet, brandishing ancient weaponry and standing alongside Earth's greatest heroes in its time of need. A fierce warrior without equal, the hero known as Hawkman has been a human being trapped in an ancient Egyptian curse of endless death and rebirth, and at other times, an alien police officer sent to Earth to help defend it. Sometimes, he's even been a combination of both.

Almost always at the side of his paramour—the warrior woman called Hawkgirl—Hawkman has defended our world from alien invaders and mystical threats alike, first as a member of the Justice Society of America, where he fought against the Axis powers, and later as a member of the Justice League, where he earned the respect of Earth's greatest heroes like Superman, Batman and Wonder Woman. Although there are very few characters with a history as strange and complex as Hawkman's, whether it's Carter Hall or Katar Hol beneath the mask, Hawkman is one of the DC Universe's greatest heroic icons.
Dwayne Johnson and Aldis Hodge confirm Hawkman for Black Adam:
Alice Hodge Hawkman fan art: