The ill-fated Birds of Prey movie once again returns with controversy as director Cathy Yan lets loose tweets on Twitter.
Yan, who you could argue "sort of" directed Birds of Prey, took to Twitter to shoot down an earlier rumor about the film and also seemingly compared her experience to working on the movie to David Ayer on Suicide Squad (and we can assume Zack Snyder on Justice League).
Before we get to Yan addressing the rumor, previously it was reported by Deadline that the first cut of Yan's Birds of Prey tested really poorly so Warner Bros. head of the DCEU Walter Hamada had to go fix the movie.
Deadline reported:
I hear the first cut tested really poorly, and that DC film boss Walter Hamada got Birds of Prey into shape of being the critically praised film that it is. As has been widely reportred, there were re-shoots, common for those on a big event film like this.
It's really no surprise that Birds of Prey needed fixing, as Cathy Yan had no previous experience on big-budget flicks.
Regarding David Ayer, who has been vocal about the studio interference on his Suicide Squad, Cathy Yan tweeted: "I'm so sorry this happened to you, David. I know the pain."
Presently, it's unknown what Cathy Yan's true vision for Birds of Prey might have been (and we can assume Margot Robbie who starred and produced). The flick is the lowest grossing of the DC movies; only opened to $33 million and barley made $200 million at the box office and reportedly didn't make a profit. I also think it's the lowest selling Blu-Ray of all the DC movies. Things got so bad during its release that movie theaters around the globe changed the title in an attempt to get more viewers in seats, which didn't end up working.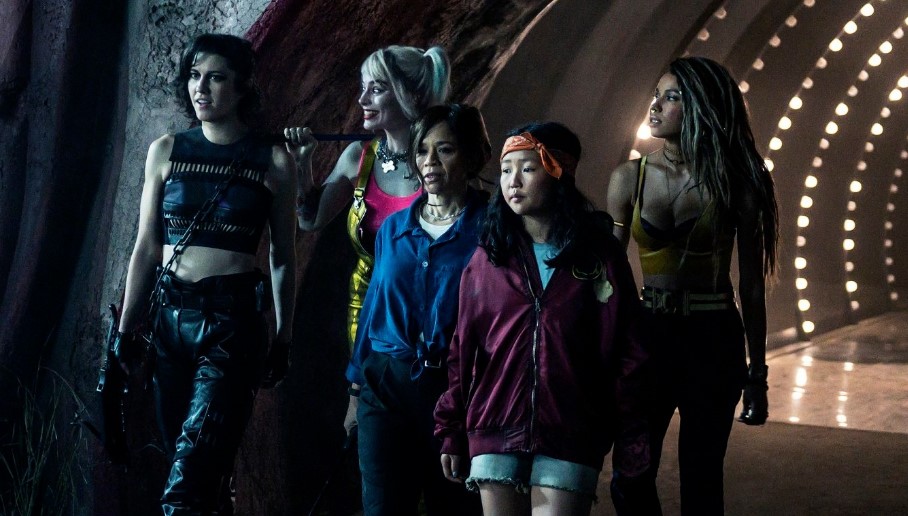 Cathy Yan responds to Birds of Prey rumor
Getting back to the rumor, a while back it was claimed by YouTuber Grace Randolph that the initial plan was for Ewan McGregor's Black Mask to go after the teenage Cassandra Cain because she swallowed a diamond with d-ck pics, which brought up claims of pedophilia.
Yan and Randolph went back and forth on Twitter about the alleged d-ck pics in the movie, with Yan stating that was never the case; however, Randolph stands by what she reported.
I told u guys, massive reshoots largely to take out "dick pics" storyline & add more action via Chad Stahelski

I'm surprised Yan would jump on this bandwagon though – #BirdsOfPrey very well reviewed by critics & has a very strong fan base that vehemently defends film as is #DCEU https://t.co/I3Y5QSXGYv

— Grace Randolph (@GraceRandolph) May 31, 2020
No reporter is ever part of the process – they're different jobs.

Everything I reported is common knowledge w/ many insiders, I brought it to the public.

I gave your film a good review, and I said here you have a strong fan base.

So logically, there should be no problem here.

— Grace Randolph (@GraceRandolph) May 31, 2020
And I thank you for the support. But let's set the record straight: there were never dick pics. You peddling a pedophelia rumour is not journalism. Peddling any gossip is not journalism. I know. I was one.

— Cathy Yan (@CathyYan) May 31, 2020
Update: Yours truly got brought into the mix:
That's not my story. How can I control if reporters don't quote me accurately?

I NEVER said pedophilia in my reporting, EVER

& Cathy, ur recent tweets just proved MY story correct, which u've clearly never bothered to see.

And name calling isn't a good look for anyone.#DCEU https://t.co/W0QkMarNHF

— Grace Randolph (@GraceRandolph) June 1, 2020
This is not true. There has never been any discussion around the size of Roman's dick. I can't believe I even have to write that! The original script called for an image of Roman as Michelangelo's David. You know? Art? If that's a dick pic then the Louvre is full of them.

— Cathy Yan (@CathyYan) June 1, 2020