Bill Skarsgard, known for playing Pennywise the Clown in the IT movies, has been cast as the lead role in The Crow reboot.
THR reports Bill Skarsgard will play Eric Draven, the man on the revenge mission, the role previously made famous by Brandon Lee, the son of Bruce Lee, in the hit 1994 movie.
Rupert Sanders is directing who is best known for helming Snow White and the Huntsman which starred Chris Hemsworth and Ghost in the Shell which starred Scarlett Johansson.
The producers include original producer Edward R. Pressman who also produced Christian Bale in American Psycho, and Malcolm Gray who co-produced the 2019 Chadwick Boseman thriller, 21 Bridges.
Zach Baylin, the Oscar-nominated writer for King Richard and who wrote a screenplay for Creed III, wrote the script.
The Crow reboot is said to be well into preproduction and should start filming in June with an expected budget of around $50 million.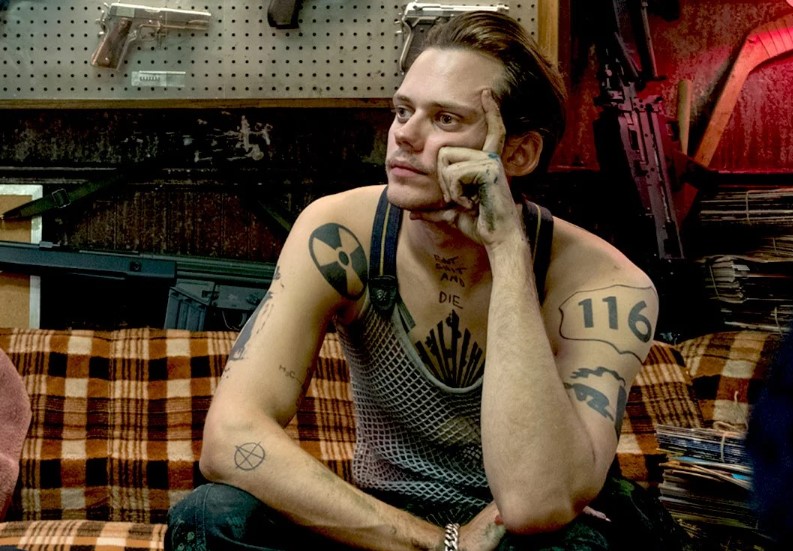 Bill Skarsgard is a big fan of mixed martial arts
Bill Skarsgard, who happens to be a big fan of mixed martial arts, is also known for playing Zeitgeist in Deadpool 2 (pictured above) and will be starring in John Wick: Chapter 4 (worth a mention is that the first John Wick only had a budget of $20 million).
"I'm really addicted," he told Dazed back in 2017 about MMA. "Alexander Gustafsson is this Swedish heavyweight fighter, he's huge and obviously my go-to guy. He had this legendary fight with Jon Jones for the heavyweight belt in 2013 when we were shooting Hemlock Grove in Toronto. To date, it's one of the best title fights in the history of (the sport). The entire crowd had switched from Jones to this underdog Swede. Everyone was cheering him and it was a wonderful, surreal moment. He lost the fight, but he won the crowd."
The Crow is a supernatural superhero comic book series created by James O'Barr back in February of 1989 that follows Eric Draven who returns from the dead to avenge his and his fiancée's murder at the hands of a street gang.
Following the unfortunate death of Brandon Lee, there have been many attempts to reboot The Crow on the big screen including with actors such as Jack Huston and Luke Evans but the reboots never got anywhere; according to THR, The Crow reboot is now likely to happen.
(via THR)